Its Woofing Wednesday,
Good Morning Friends and we hope you had a wonderful weekend. Mommy is so busy here and she is complaining that my diary is too full this week BOL but she has a point as we are busy.
On Sunday we went on an adventure to one of Moms favorite places, Stern Grove which is a beautiful big park with a lake at the end. It was fun to run along the pathway and smell lots of new smells, listen to the birds and relax in the sun. There were even turtles sunbathing on a rock in the middle of the lake.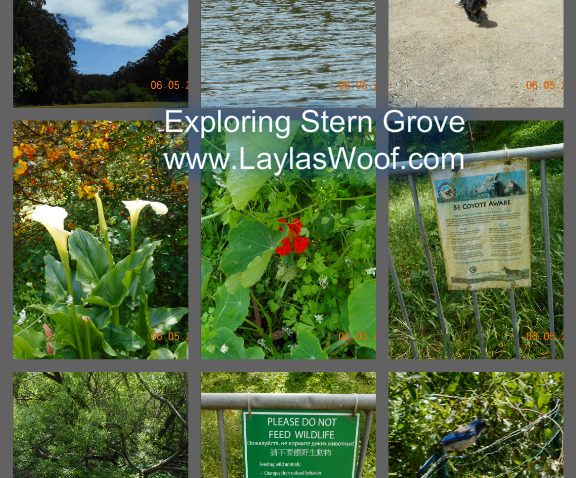 One of the reasons we went was the San Francisco Chihuahuas has their monthly meet up there and they were having a Cinco De Mayo party. Lots of Chihuahuas all dressed up and yapping, just like a party should be.  It was lots of fun with lots of food although Meanie Mom would not share as she says the food is not good for me. Excuses, excuses, excuses. One of the best dog events in the city.
Today oy vey we are going to a fancy event,  Pets Are Wonderful Support's 31st Anniversary Celebration: Petchitecture Gala.  I have to get dressed up for that, can you believe it ? All the dogs will be dressed up, they going to have a table of snacks for us, volunteers to look after us if Mom needs one. This is my first fancy event I am going to and really excited and we will share pictures next week from it.
And now I suppose we should NOT forget what day  it is on Sunday, yup it is Hoomans Mothers Day event – I think that is the most important one of all. What are you going to be doing for your Mom on Mothers Day. Me, am gonna try let her sleep in and behave.
We decided that all Moms needs something special for themselves so as a Mothers Day GiveAway we are going to spoil one Mom with a wonderful Rescue Tote Bag and Guatemalan Dog Walkers Bag.  They are amazing, I love mine that I received from PawZaar and find it to be the best I have come across to date. It holds a lot and makes my life so easy when going out for the day. What I really love about it is the side pockets for treats, bottle of water and whatever else I need handy. Plus the Dog Walkers Bag I used as a small inside purse and put my camera and phone it it.
One lucky winner will win the Rescue Tote Bag plus a color of their choice of the Dog Walkers Bag (Excluding purple as purple is out of stock)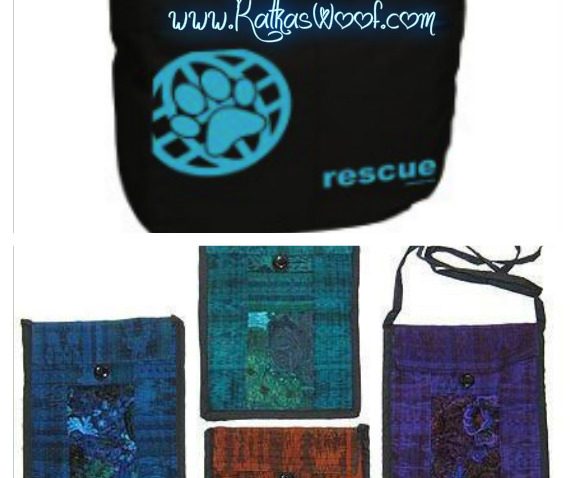 What I especially love about Pawzaar is they donate to rescues with every sale that is done so every one benefits from them. These are the kind of businesses I love to work with and are important to me.
This give away is open to Canada also.
Now am off here to get some beauty sleep before the fancy gala tonight, have a wonderful week every pawdy with a woof and love from Layla