Hello to all my friends,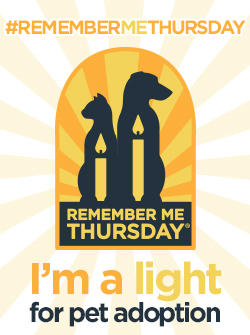 I know we normally blog on Fridays but because today is a very important day we are talking today to bring attention to #RememberMeThursday.

I have always rescued and that is why this day is so dear to me.
What is this day ?

Remember Me Thursday is on the last Thursday of September every year when we speak out for the orphan pets in shelters wanting homes,  they are innocent and in many ways we are to blame. 

This is a day when we all get together campaigning for them as no innocent orphaned pet should have to die in a Shelter because someone dumped them there.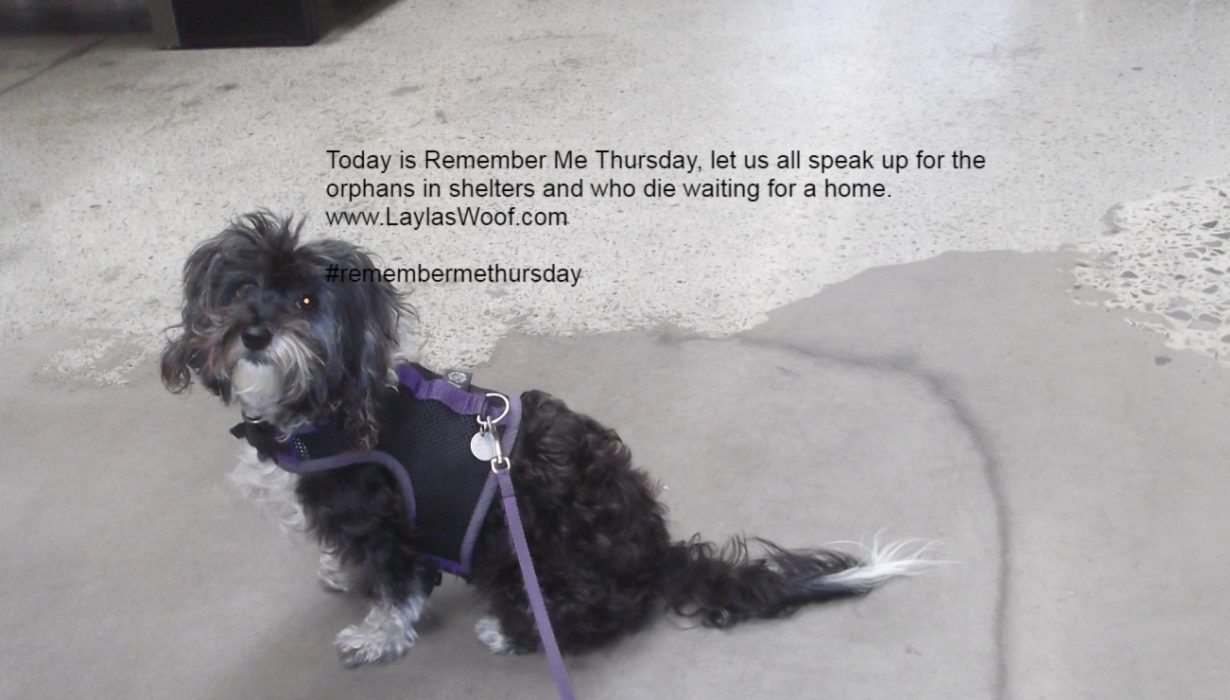 It is now in its 7th year and as Mike Arms, President and CEO of Helen Woodward Animal Center says : We all come from different countries, cultures, and backgrounds, but together, we can raise our voices and share one life-saving message and literally save millions of pets on this one day."

You can read more about it on this website https://remembermethursday.org/
How can we shine a light on this :
01. Attend a Remember Me Thursday event near you. – You can find the events near you on Google or on the website above.
02. Hold a pet food plus other pet related items fundraiser for your local shelter.
03. Check to see if one of your shelters in your area are having an adoption event.
04. Speak out, encourage friends and family to adopt and open their homes to an orphan pet.
05. There are so many ways we can all help, so lets take one step forward today to do it.
On this note we would also like to wish all our fur friends and family a Shana Tova, Happy New Year as our New Year starts in the evening of Sunday the 29th. May it be filled with sweetness and health. 


But most of all may the New Year bring homes to all the orphaned pets.

With a woof and love from Layla