Good Morning all my friends,
The week is over and it has been as busy as always.
I do not normally share what I am doing but the last two weeks I have been running around going to interviews as I am planning to stop teaching and do something that I have wanted to do for a long time. I am looking into becoming an advocate for those that need help and in the spring hopefully will be doing a course in Domestic Violence Advocacy so it has been crazy here and Layla has been stuck at home more than normal.
So over the weekend we spent quality time together in the park as the weather was perfect and we are trying to take advantage of it before the winter arrives. I made no plans so that it would be just her and me and it was awesome as I am feeling guilty LOL.
When October arrives Halloween parties at pet stores pop up everywhere but this year I chose to do one only.
There is a great pet store here in the city, Pawtrero that every month has a Yappy hour on the third Wednesday of the month in their dog park and yesterday was Halloween themed so I packed Layla in her back pack, took her on the tram which she loves, and off we went. It was a really great event and Ray, the owner is just amazing always organizing fun events, gives back to the community and helps the rescues. They will be having another great event next month which I love to go to every year and really looking forward to it.  Thanks Ray as always for the fun and wonderful photo you took of Layla, plus Layla woofs thanks Uncle for the goody bag I came home with.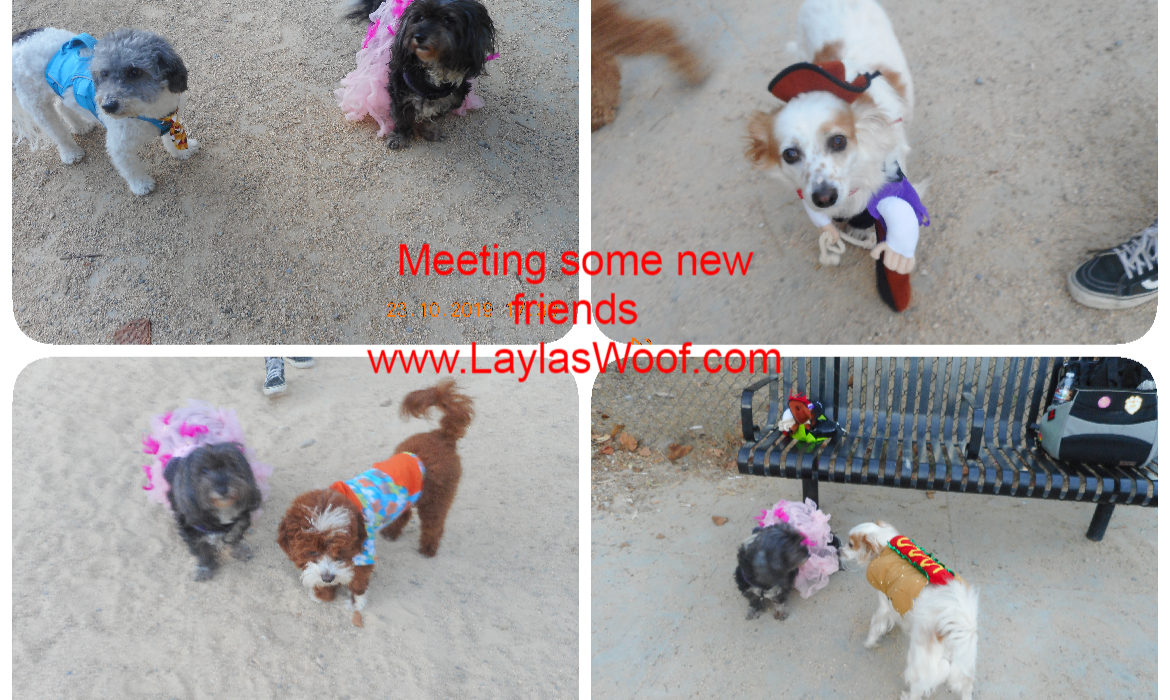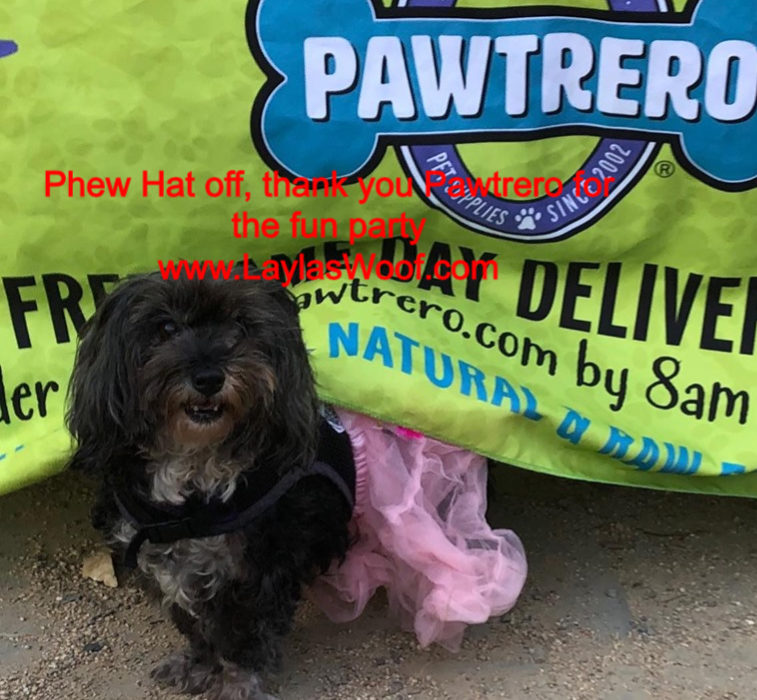 Yesterday was really hot so I kept Layla inside although in the late evening we went to the park and just sat chatting with friends which is a great way to end the week.
This weekend is busy, Layla has her Shih Tzu meet up which will be fun and after we going to meet a good friend of mine who owns and runs this amazing sanctuary  near Yosemite.
DREAMS, a final resting place for Disabled R Senior Animals. A home sanctuary in the hills of the central valley of Cali, for senior animals in need
https://www.facebook.com/pg/dreamsanctuary/about/?ref=page_internal
On Sunday I have not yet made plans LOL.
What are your plan for Halloween? Any dog Halloween parties? We would love to hear from you.
So now Madam is going to bed, dreaming of treats LOL,
Have a wonderful weekend and HAPPY HALLOWEEN Woof
With love and woofs
From Layla