TGIF !!!!
I am so happy it is going to be a long weekend as I need a break, life is becoming hectic slowly and I am exhausted and I think Layla is also.
Last weekend we had a fluffy sleepover again which was fun, lots of laughter, lots of walks and playtime with them while Layla did what she does best and that is sleep BOL.

I love these two dogs and enjoy every moment with them.
This weekend is a long weekend and I have no plans, am going with the flow but plan to take Layla out for some adventure, not sure what yet but will share with you next week.
Memorial Day is a somber day in my eyes, I cannot understand how people can wish others a Happy Memorial Day, the sales that are on, the BBQ's and so much more, I feel people are celebrating not respecting those that died during the wars.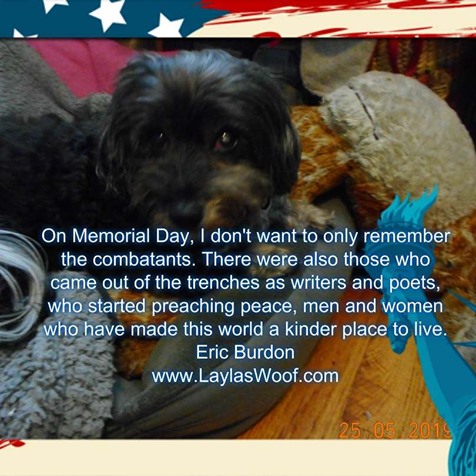 I, out of respect do not celebrate in any way but remember those that passed away, and stay at home excluding walking Layla of course.
So on this note everyone stay safe, enjoy your long weekend with your families but please also think of what I wrote here.
With woof and love from
Layla