Dear friends, followers, and fans,
Thanksgiving has arrived and as I have been doing the past years, I am doing this year my thank you letter although I am blind, I can still bark my orders to Mom as to what to write and share.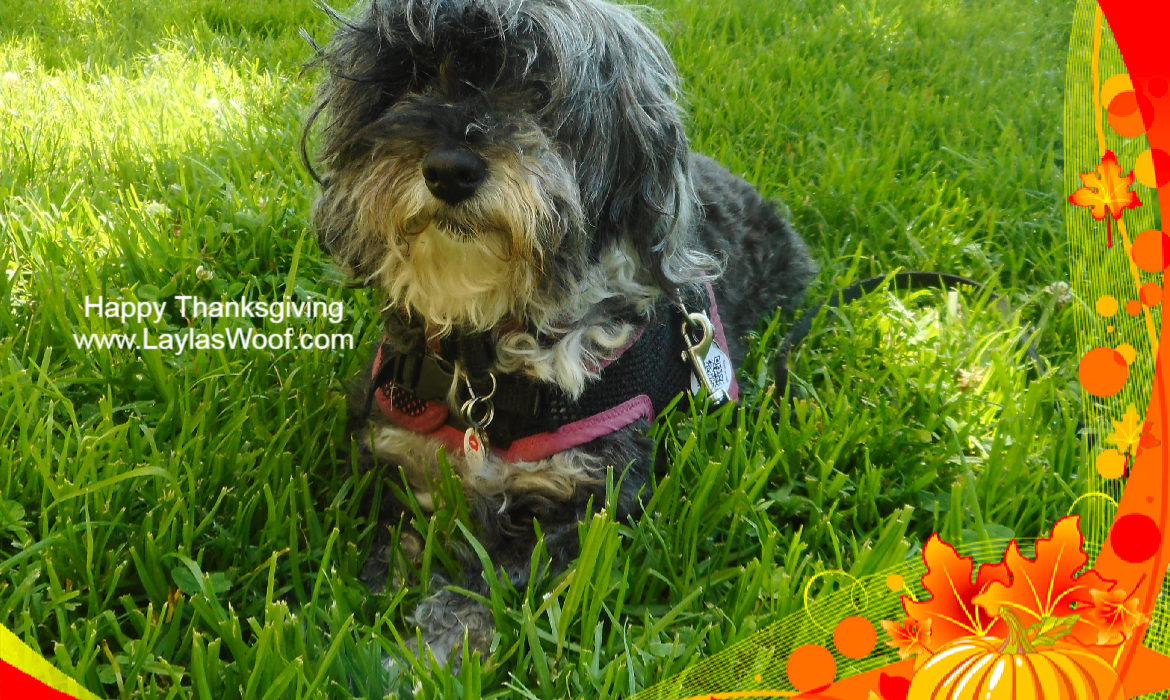 I want to start by thanking all my friends who I meet up with in the park, my uncles who give me treats when Mom does not want to and so many more people. My followers on social media you are the best and keep Mom amused but most of all sharing our life with you makes life so much more fun and interesting.
A special thanks to Hindy for being there for Mom when she is freaking out like a Jewish Mom over something, Dr Gervais my vet who is amazing and keeps an eye on me and my health and all the techs at the clinic, you are the best of the best.
A very big thank you to PAWS (Pets Are Wonderful Support) and the Shanti project for helping Mom when needed and keeping her busy and happy but most of all I am included in it all.
I also want to thank some of the suppliers that produce the supplements that have helped me with my health and I am blessed that Mom found you as really it makes a difference to a senior when you getting the right nutrients.
Vetericyn : Your All In Senior is amazing, got my liver levelled out and so much more plus your ear rinse keeps my ears clean all the time which means I get no Infections. Also, when I have an itch your skin products fix it immediately.
Real Mushrooms: and yes, they are real. Your Lions Mane has worked wonders for me in so many ways that Mom is now taking it also. Your 5 Defenders which is a mix of 5 mushrooms is keeping me healthy and to keep me calm your calming supplement is the best. I am actually sleeping through the night because of it. You have a 10% discount with the coupon LaylasWoof. Oy Mom just remembered to tell you that your Hot Chocolate with Mushrooms is super yum and with the cold weather arriving a must have in your kitchen.
https://shop.realmushrooms.com/?ref=488
Myos: As you know with age our joints and muscles start giving in but with the Myos supplement mixed with Green Lipped Mussels I am still a wanderer and keep Mom on her feet in the park. It has made a big difference in my joints and walking.
Earthbath:  The wipes that keep my butt smelling clean all the time is their Tushy Wipes. Did you know my butt smells all the time of Rosemary and Chamomile. Since my UTI Mom has been using them on me and they are the best. You have a 15% discount with coupon LaylasWoof15
https://www.earthbath.com/collections/all/
And of course it is all very well staying healthy but I need my treats also for my snuffle toys and the best this year are the treats from Farm Hounds. You have a discount off entire order with coupon YumTreats0311
Phew I am exhausted with all this barking but please keep us safe on Thanksgiving with the list below which are no no for us and of course do not drink and drive as we are waiting at home for you.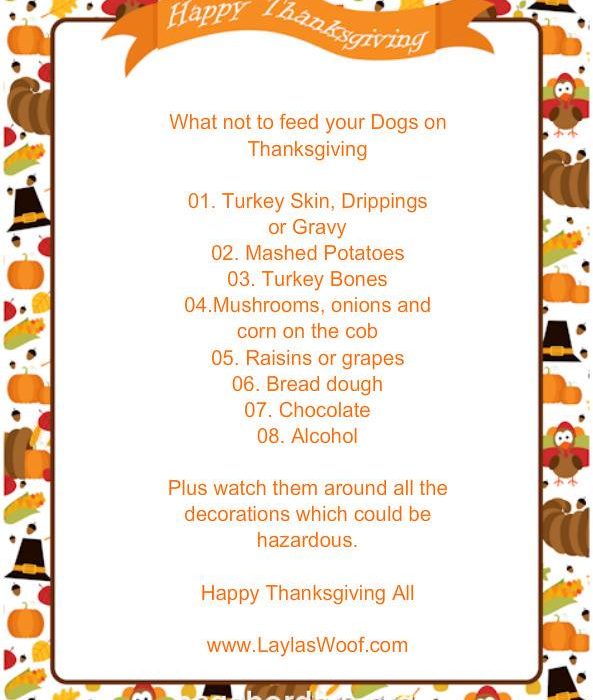 Before I go to sleep I want to say a special thank you to the best Mom in the world, I am so blessed you chose me at the shelter and is doing everything to keep me happy and healthy, I love you.
Happy Thanksgiving everyone, be safe,
https://youtube.com/shorts/PbCWl3nAvzQ?feature=share
With love from Layla