TGIF and thank goodness the weekend has arrived, I need to put my feet up and relax and take it easy.
Never a dull moment in our house, Layla has been doing so well since she is on the Lions Mane Mushrooms (read more below) and yesterday she came bouncing out of the house when I got home, ran in the hallway and did not see the stairs, and the next thing I knew she was howling, she had fallen down the stairs.
I immediately ran down the stairs picked up, checked her and then brought her into the house, she was limping with her right paw in the air so I gave her some CBD oil to relax her and put her to bed. She ate well and drank but would not put her paw down so I took her to the vet today and they checked her. She has bruised her paw but otherwise very healthy for her age so am relieved now. She is on bed rest for the next two weeks and if it does not heal to bring her back in. Her walks are now stroller only and to take her out of the stroller to do her business. They also put her on Galliprant to help with the inflammation and pain but otherwise she can get CBD.
Now to Lions Mane Mushrooms from Real Mushrooms.
As you all know Layla is 15 years old, I with research felt she was starting Dementia and wanted to catch it to make her life easier. So, I found that Lions Mane helps so have started her on it, that is where I realized it was working as she had become a shell as such from the blindness and adding the Lions Mane, she is more alert, trotting along a lot better plus so much more. I swear by it and my vet said to me if it works in the East then it should work.
Signs that your dog might be starting CDS.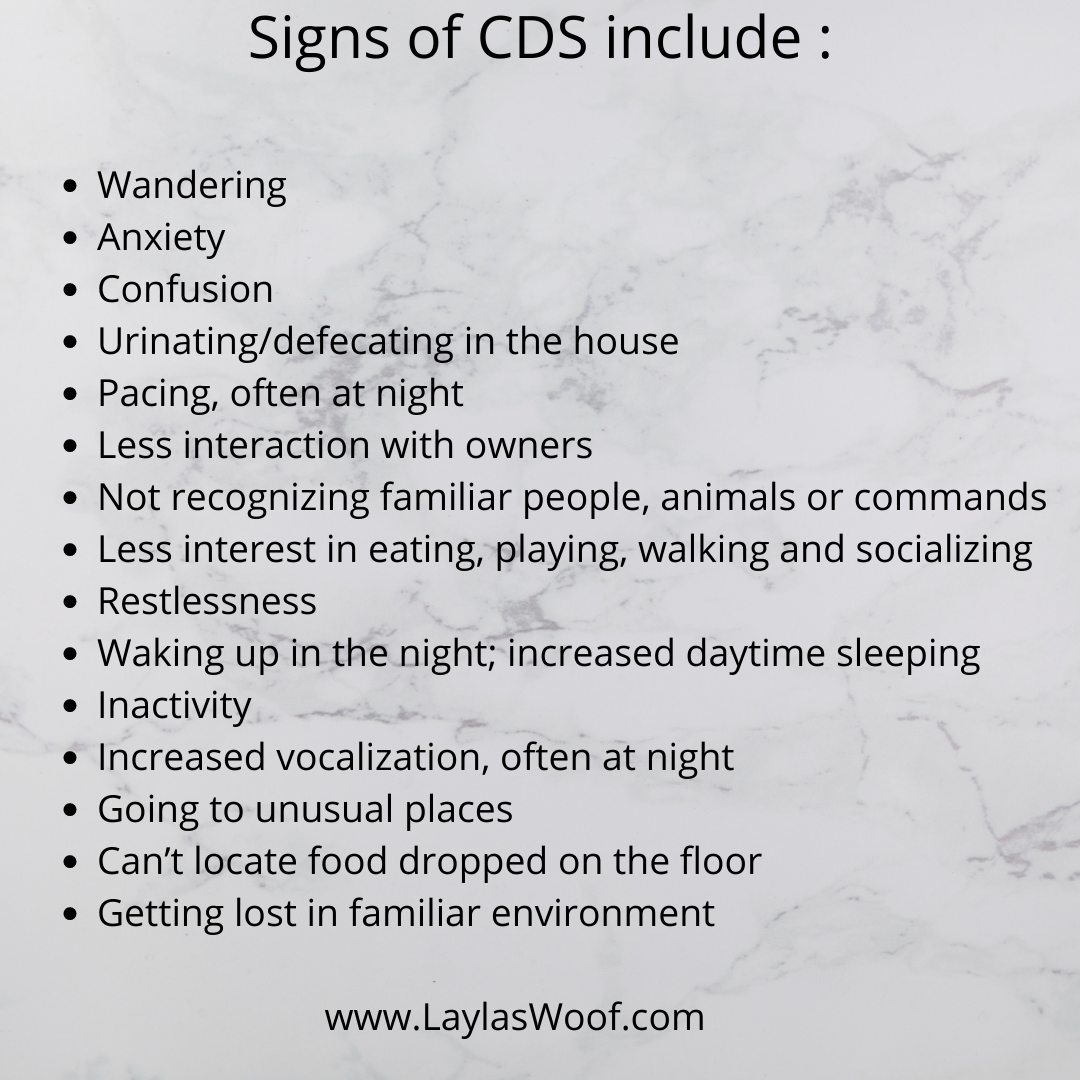 Below is a very interesting article I read from the company that I am buying the mushrooms from.
https://www.realmushrooms.com/lions-mane-for-dogs/
If you are interested in buying them for your dog or the other one that Layla is getting which is the 5 Defenders which is a mix of 5 mushrooms and really helping Madam, you have a discount code LaylasWoof for 10% off on all shopping.
The link for Real Mushrooms is :  https://shop.realmushrooms.com/
On this note, Madam is sleeping phew, so please everyone have a safe wonderful weekend,
With a woof and love from Layla