Woof hello friends, can you believe we are in the second month of the year already, the days go too fast but the good thing is spring is soon here, that means more outdoors for me, park time woof and of course adventures.
Last weekend was cold and rainy but Mom and Aunt Laura decided we needed to get out of the city so we drove about 20 minutes to Pacifica, a beautiful coastal town.
It was chilly but the sun was shining and we went for a long walk on the promenade smelling the fresh sea air. It was so great to be outdoors smelling lots of new smells and Mom was so proud of me as I walked a lot and loved it.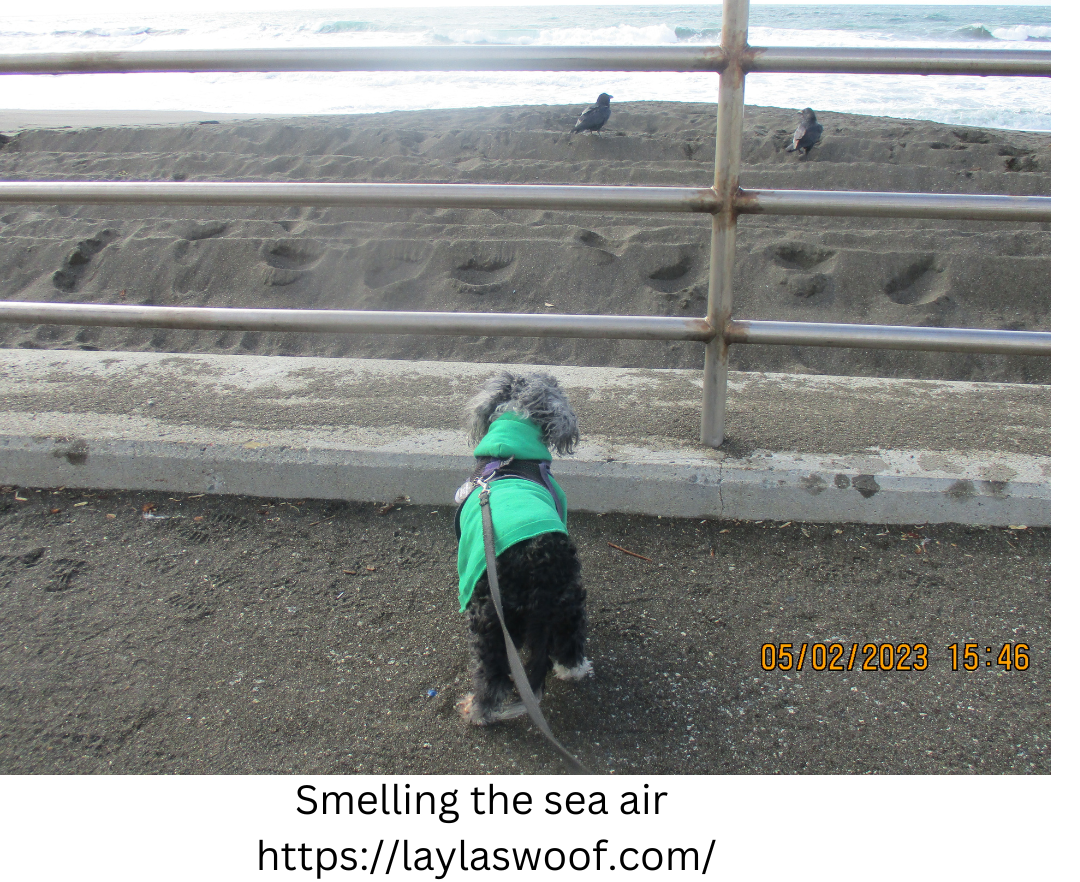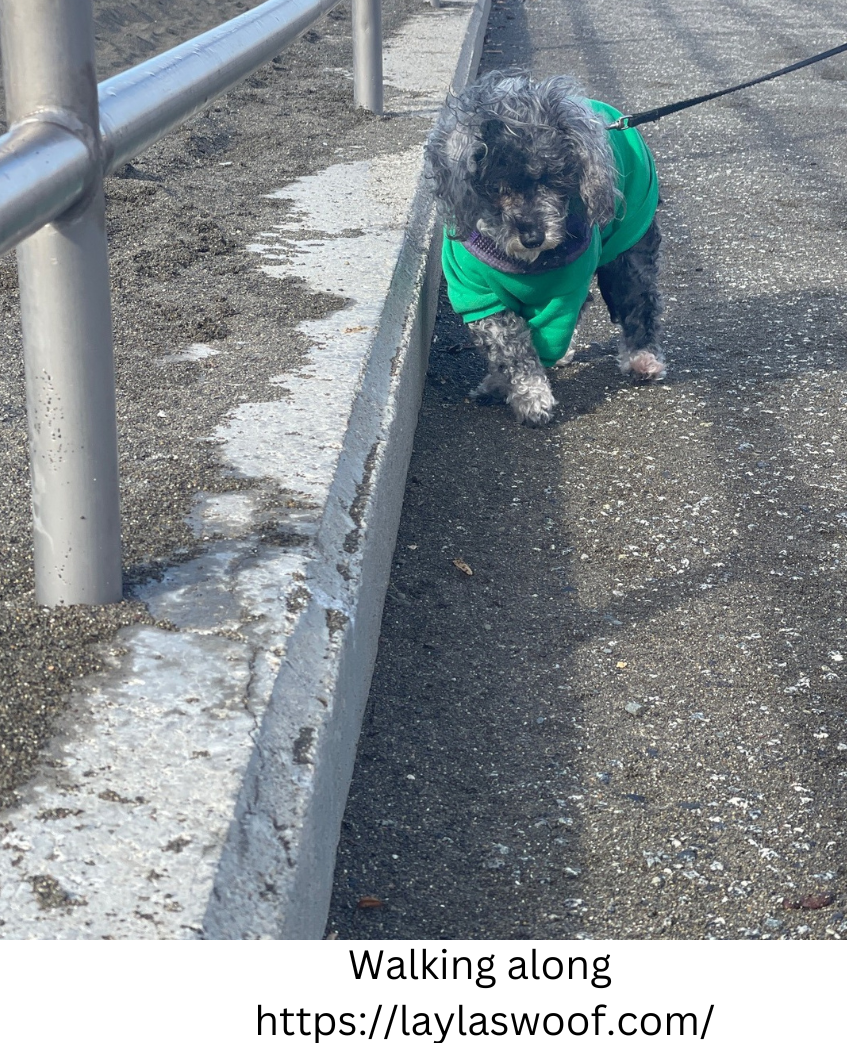 I woofed Mom that I would love to live in a place like that but because Mom does not drive we cannot move out of the city.
Today I went to get my annual senior wellness checkup. I was not happy but as Mom says I need to visit the vet every six months to keep me healthy. They did a blood test on me ouch and Mom is now waiting for the results. My vet is really nice and She is so kind to me, She is happy with what Mom is feeding me and of course all the supplements. Mom also told her about my session with the Animal Communicator last week.
Here is the video of the session which my friend did for me :
This weekend we have plans to go on an adventure again but I am not sure where plus I love surprises. Mom also has surprised me with two new bags of treats which I am getting tomorrow and so excited I cannot wait, that means lots more snuffle toy time woof.
So all my friends, life is good in the Layla Neighborhood, I get spoiled, Mom is happy that I am happy and that is all that counts.
Have a wonderful weekend.
With a woof and love from Layla