TGIF !! I cannot believe this is the last Friday of 2022, what a year and it has gone so fast its frightening. Where do we begin.
Layla and I are now officially senior citizens, I hit the 65 mark and lately am feeling my age LOL although I am still very active and busy there are days when I look at her and want to nap like her LOL.
Gidget is spending the week with us so she is keeping me on my toes LOL, doing double walks but I adore her and although she has become bratty with age I would not stop it for anything, her new favorite is to play the squeaky toys at midnight just as I am planning to sleep and her other favorite is sleeping in Layla's bed which Layla in not amused with LOL but sharing is important and sharing with Gidget is a blessing.
We have lost some amazing people this past year, Paula the fantastic cat blogger who I think about each time I use my sleepypod products I won on a giveaway she did, a close friend of mine and neighbor that every Christmas baked the most amazing goodies and they were sorely missed this year and the world lost them also plus many more.
So reflecting on the last year, it has been tough but like everything else we need to look also at the positive in our life and the one most important positive in my life is Layla, who is 16 years old, blind but still walking, eating and everything else a healthy dog should do and I am so blessed. I have tried going to as many events with her this year also, to make the memories but also keeps us going and getting out of the house and doing things means seeing others, I am using the stroller more for her especially when we go out but she loves it and sits in it like a Diva, which she is LOL. She is very smart cos if she wants to  potty she stands up trying to get out of the stroller and the minute I put her down she potties so I am really proud of her,
As we always do we remind everyone to keep their pets safe on New Years Eve, especially with the fireworks which I personally hate and the money people burn on them should be donated to charities that are battling to stay open, plus I think of the pets and animals that are petrified from the noise, the people that suffer PTSD, and the list can go on as I think those setting off the fireworks are selfish, inconsiderate and only think of themselves.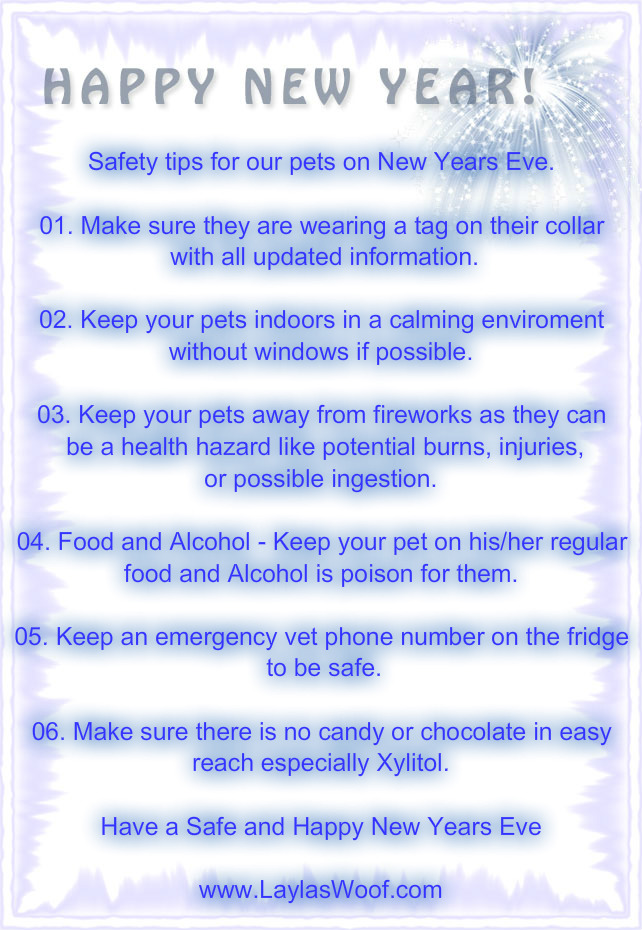 How do I keep Layla safe from the fireworks, which is my routine and works wonders with her, I give her a calming supplement early in the evening, I walk her early so there is nothing to scare her, I make a bed in the shower with water, food and some of her toys plus lots of blankets and she sleeps there through the night, I also keep the TV on the Jazz Station which keeps her relaxed. It works wonders for her plus having a tshirt on even makes it better for her plus I am relaxed. I do not go out anywhere but stay at home with her as I feel it is only fair to her. What do you do for your pets on New Years Eve.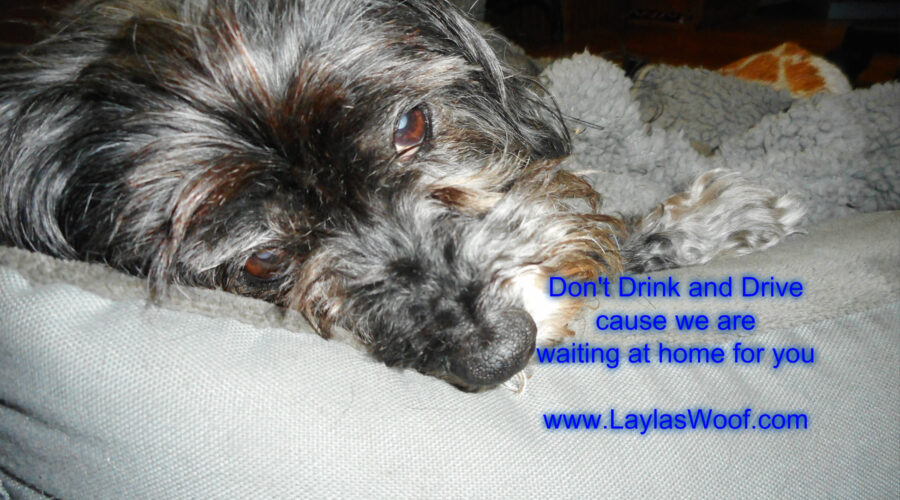 So to all our friends, Happy New Year but please keep your fur kids safe and you safe of course also,
With love and hugs from Layla