What a busy weekend last week.
TGIF!!!! Friday has arrived and our plans are to kick back and relax as we had such a busy weekend last week, especially Sunday.
On Saturday it was raining all day so Mom would take me out for quick walks or as she called them swims as the rain did not stop, we need the rain but it can also become a headache and I do not like getting my paws wet so I was riding around in my stroller BOL.
On Sunday was the annual Skivvy run which is a fund raiser for the AIDS Foundation of San Francisco, the guys run through a part of the city in underwear, they close off a street and people party, have fun and of course eat lots of food. The sun was shining, it was chilly but worth going to. Layla met the Grinch, and he was kind enough to hold her so I could get a photograph of them together. I took many photos and am sharing some of them here.

In the afternoon we went to our annual Hanukkah party, light the Hanukkiah and eat latkes yummy. It was wonderful being with friends and celebrating the Miracle of Lights. For those that do not know the story of Hanukkah in a short version the Maccabees found oil for their lamps for one day but it lasted 8 days and that Is why for 8 days we light a candle each night, and eat fried foods, traditionally latkes and sufganiyot (jelly donuts). The children play a game with a spinning top called a Dreidel, and each time they win they get chocolate coins or as they say in Yiddish Hanukkah Geld.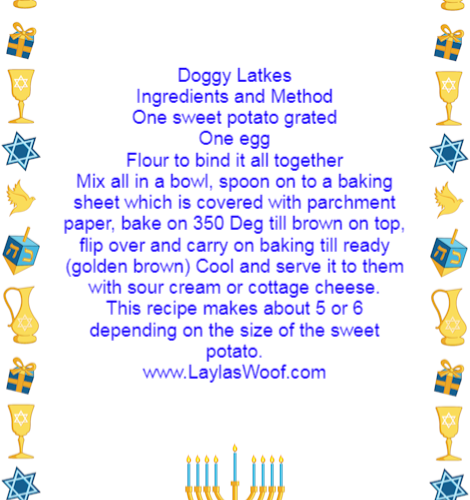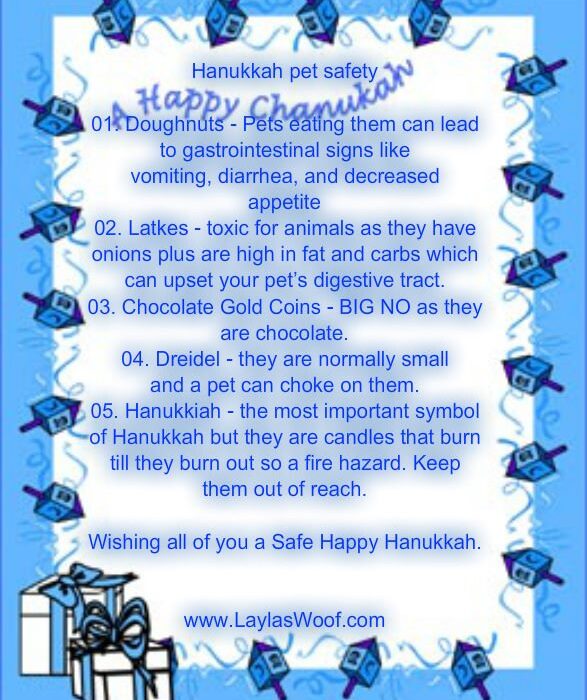 By the time we got home Mom was exhausted and so was I but it was a diverse day of fun and well worth it.
The rest of this week we have just gone with the flow which is what Mom likes BOL, so to all my friends celebrating Hanukkah, Chag Sameach and don't eat too much BOL
Be safe and have a wonderful weekend
Love from Layla