Good morning, everyone,
I cannot believe it is March already, the months seem to be flying by.
March is a very important month as it is Poison Prevention Awareness Month and being Pet Parents, we need to keep our babies safe.
I am aware that before every holiday we remind ourselves how to keep our pets safe, but it is always good to be reminded so that we can keep an eye on our fur kids and keep them safe and avoid vet bills.
Each food can cause a different symptom, and some can cause death so rather be safe than sorry and if your pet digests any of these please call your vet immediately or the ASPCA Poison Hotline: 888 426 4435.
I have not included garlic in the no list as there is so much discussion about it, I decided to leave it out as there are some vets that say in small doses it will not do any harm and I have been putting small amounts of garlic powder on Layla's home-made chicken jerky with no problems and my vet approved it. Every pet parent must do what they feel comfortable doing with garlic.
We are also going take a moment to pray for all the animals in Ukraine, how amazing it is to see the pet parents taking their pets with them, something so many can learn from and we hope you will join us saying a prayer for Peace and Freedom.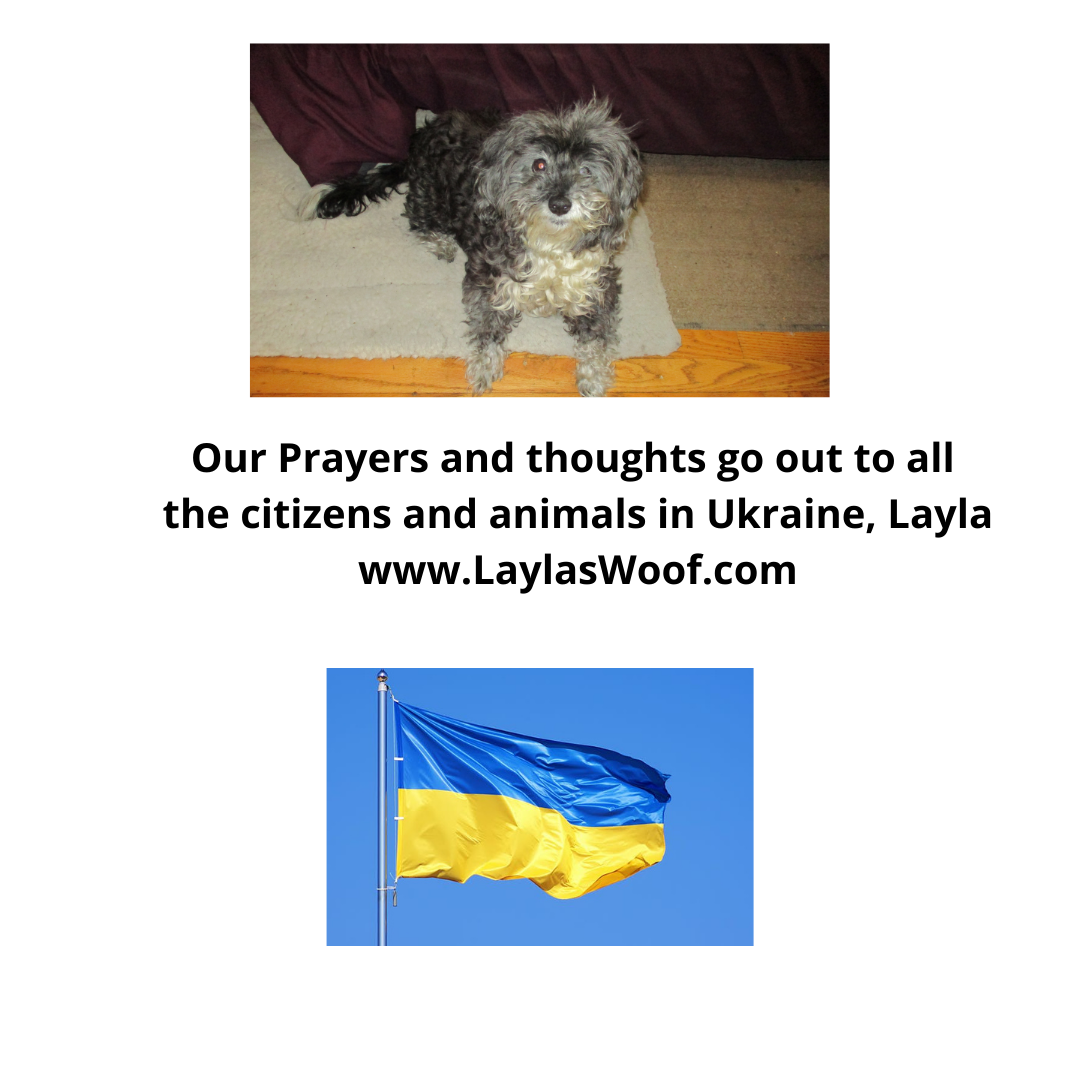 Be safe and have a wonderful week
Layla