TGIF !!!!! 

As you know October is Domestic Violence Awareness Month where we pray for all the victims, both humans and animals that they will be able to get away from the abuse safely.

So before I start with what has been happening in the Layla Neighborhood I want to remind everyone what to do if your pet is threatened. It is so important to remember this as this way you will know you have proof that your abuser abused your pets too which will make it easier for you to get them away.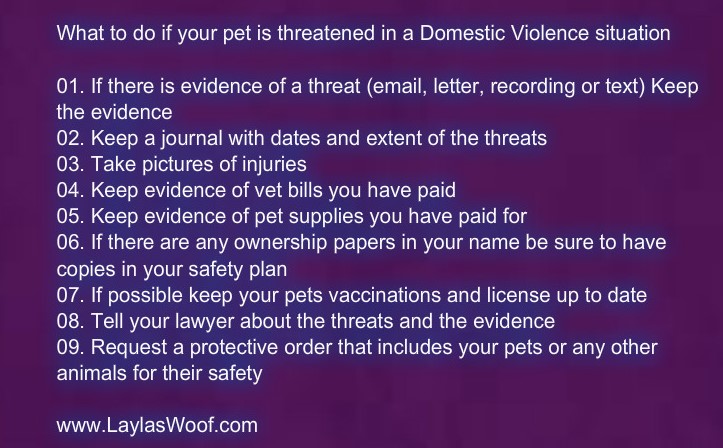 October is a month where I think and miss Baby a lot as she was part of that dark chapter of my life but another reason I miss her is because October is filled with so many Halloween events which I was never able to do with her so I try to do as many as possible with Layla, and I often question myself am I doing it for her or out of guilt not being able to do it all with Baby.

Last weekend we went to a great Halloween Event held by one of the Paw Barkeries in San Francisco. It was so much fun with so many dogs and costumes I could not keep up with them all. Of course there were loads of treats so Layla had a party munching away all the time LOL.
I am putting up some of the photos here of some of the costumes.






There were also different vendors and an introduction to insects from a non profit that is trying to save all insects.


As I always do I used a backpack for Layla to keep her safe with everyone pushing and walking around. This is a new backpack that I received from the company called Mr. Peanut's Pet Products. It was so comfy to carry Layla in, she was so happy and one thing I really loved about it was that when I sat down to have coffee I could lie it on its side and she could lie down and have a nap. 
The backpack is PETA certified, made of vegan leatherette and faux fleece bedding pads. It is a great backpack, light weight, weighing only 2.4 lbs, waterproof which is great for when it rains, has really great ventilation with breathable mesh on 3 sides, removable fleece travel bed and compartments for treats, poop bags or medications. It comes with a 2 in 1 feeder travel set, 12 oz duel sided collapsible bowl and an amazing 20 oz Water Bottle. It is also airline approved which for those that fly with their pets it is just perfect.

They also have a program that pays forward so when you shop from them you are supporting a shelter also, and businesses that do that for me are a winner.
For more information about their products which are socially aware, ecologically produced and safe for your pets you can visit their website : https://www.mrpeanutspremiumproducts.com/
And before I forget to all our cat friends their products are for cats too.

While I am typing all this there are jets flying over head practicing for Fleet Weekend, I personally think a waste of money which could be used for so many non profit organizations that are struggling. It also reminds me of the October 1973 war when I was sitting in school with jets flying over head protecting Israel. 

So as you can see October is full of memories for me, but am at this same time trying to make great new fun memories which will not wipe out the bad but helps make the month look good instead.

Have a wonderful weekend everyone,With a love and woof from Layla