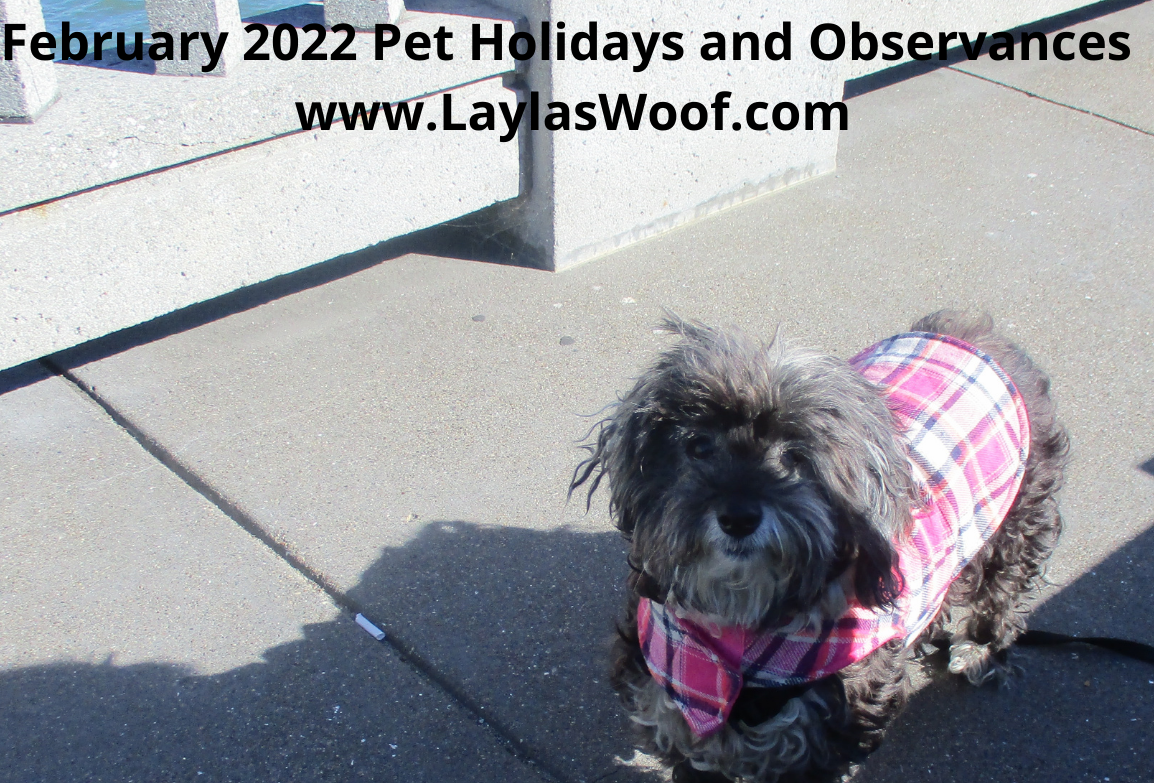 February
Month
Dog Training Education Month.
National Cat Health Month
Spay Neuter Awareness Month
Pet Dental Health Month.
Responsible Pet Owners Month
Week
7-14: Have a Heart for Chained Dogs Week.
20-26: National Justice for Animals Week
Days
2: Sled Dog Day.
3: Doggy Date Night.
14: Pet Theft Awareness Day
Valentines Day
20:Love Your Pet Day.
22: Walking the Dog Day.
22: World Spay Day. Annual campaign by the Humane Society International and The Humane Society of the United States; held the last Tuesday of February.
23: International Dog Biscuit Appreciation Day.
Be safe everyone with a woof of love from Layla