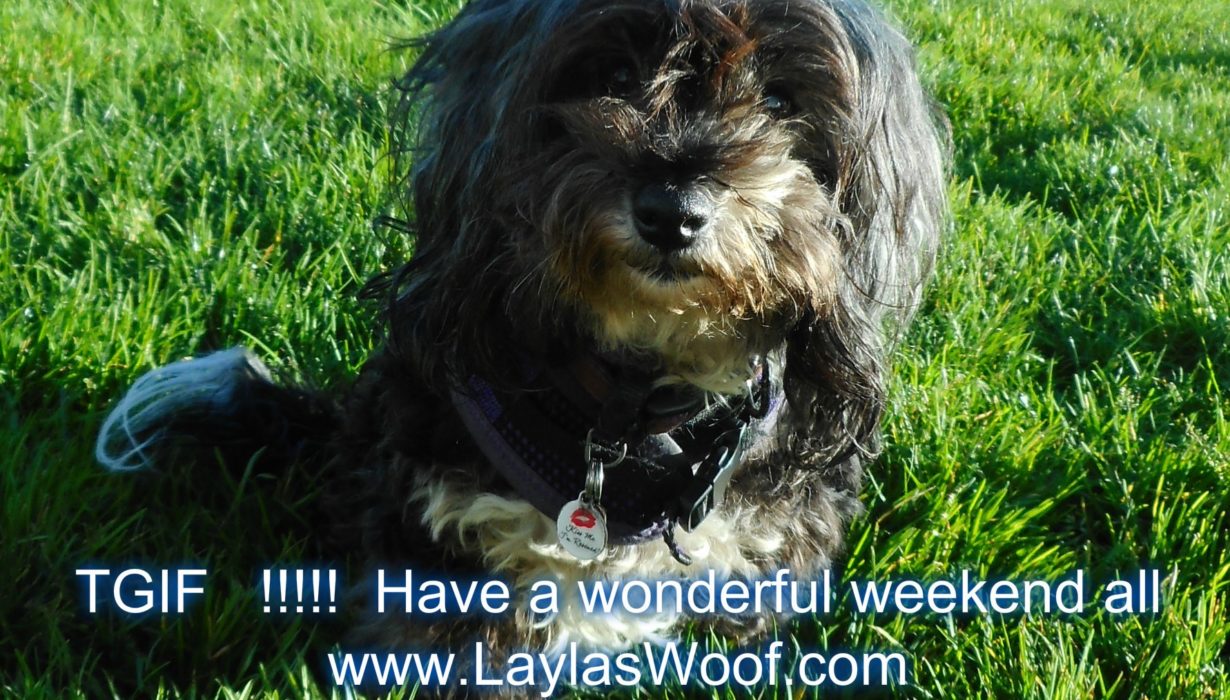 Happy Friday !!!!!!!!    TGIF  !!!!!!  
What a week, I fell ill last weekend, was flat on my back not moving but to walk Layla and am not sure what bug got me but it did. I was achy, with fever and had no appetite but that did not stop Ms. Piggy from eating and not only that I double fed her on Friday and she happily ate it all. Bless her is all I can say.
I was very blessed to have some friends pop over with food for me and groceries so did not have to worry about anything.
I have been really taking it easy this week, working but otherwise lying low and the rain is not helping either. It is as if someone is standing with a bucket pouring water over us non stop and I wish it would stop. It is just ridiculous and some of the streets are like rivers. I must admit Layla has been really good with the weather and I cannot complain especially as she hates the rain. 

That is the reason for my Wednesday Woof being on Friday this week, please accept my apology

 For Valentines Day I made Layla one of her favorite dinners so she was happy,  I cooked myself a nice dinner too and my Boss surprised me with Sees Truffles so I feel very spoiled.
You still have time to enter our give away for $ 125.00 dollars worth of products for you and your pets – see below widget and good luck.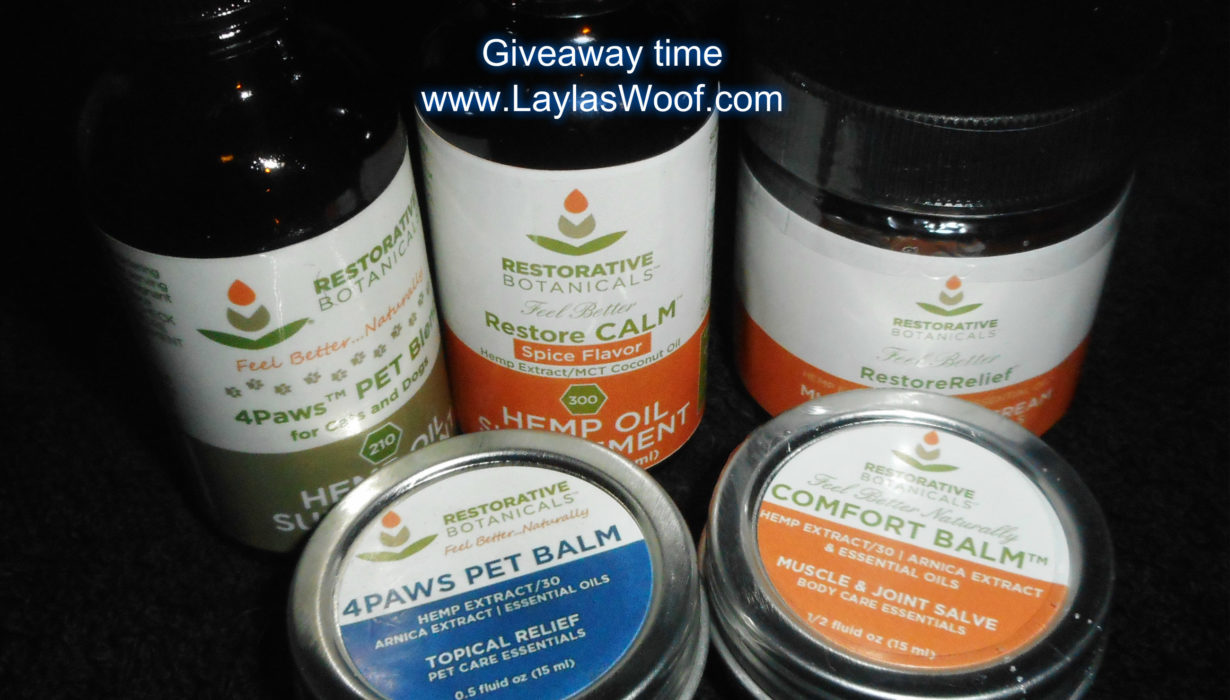 If you want to check out their products below is the link : https://www.restorativebotanicals.com/?rfsn=2263342.782237
So on this note from rainy San Francisco stay warm and dry all, look after yourselves and chat with you again next week.

Woof with love from Layla and Me