Woof hi friends,
Growing old is not easy and watching Layla age is frightening, worrisome and stressful also. I sit each day wondering how time has gone by, how she is changing in some ways, and it concerns me.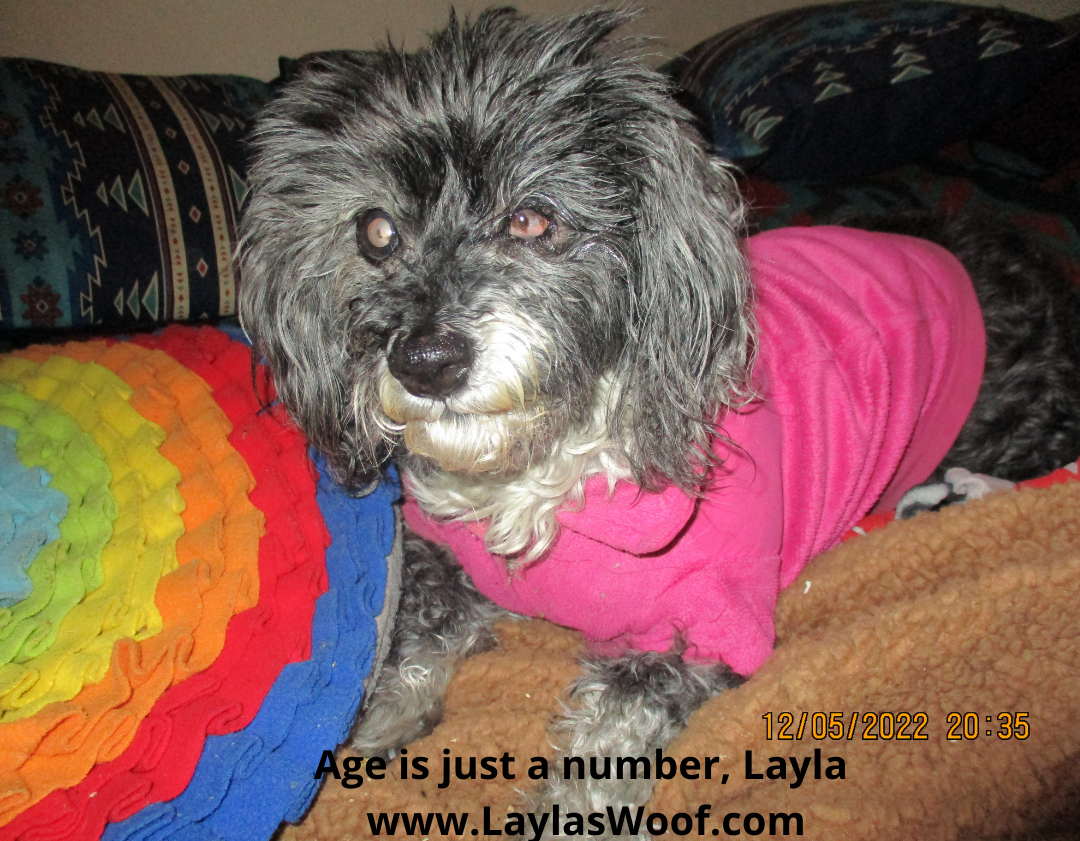 I am blessed to have an awesome vet who I can email, ask questions, and always get a reply to my questions which saves me stressing her out by going to the vet, unless we both agree it is important. I was at the clinic this week to pick up her Gabapentin and my vet caught me while there to tell me that she is going to be away till July as she volunteers every year in Africa with the Cheetah Conservation. So that would mean if I needed a vet, it would be someone else from the clinic. I love the clinic as they told me where I can buy her Gabapentin for half the price so next time, I must order some will do so.
Her anxiety has gone through the roof which I think is from her losing her sight slowly, so have come to an arrangement with a friend of mine that if I have appointments and going to be out of the house for more than 3 hours, I take her to my friend to stay for the time I am away. It seems to be working as the couple of times I have left her for long periods she has peed on the bathroom carpet which she does not do at nights or when I am at home. She is quick to tell me she needs to go out by barking at me. I spoke to the vet about it and she is not concerned so I am not worrying either.
She gave me a big fright this week by running down the stairs in our building and slipping and falling, yelping while going down so I carried her the rest of the way and put her on the ground, and she trotted like nothing had happened and peed. She is eating like a pig; all her supplements and Dr Harvey's dog food so thank goodness her diet is balanced and healthy. Yes, I am still cooking her protein, supplements that she gets are Fish Oil, Green Lipped Mussels, and the Vetricyn Senior Supplement so in a nutshell she is eating better than me LOL.
So, life in the Layla Neighborhood is changing daily but we dealing with it, we did go to our friends garden over the weekend which was fantastic, the weather was perfect and she roamed around all happy. She loves being outside but not in dog parks or anywhere noisy, like me she loves the peace and quiet of outdoors.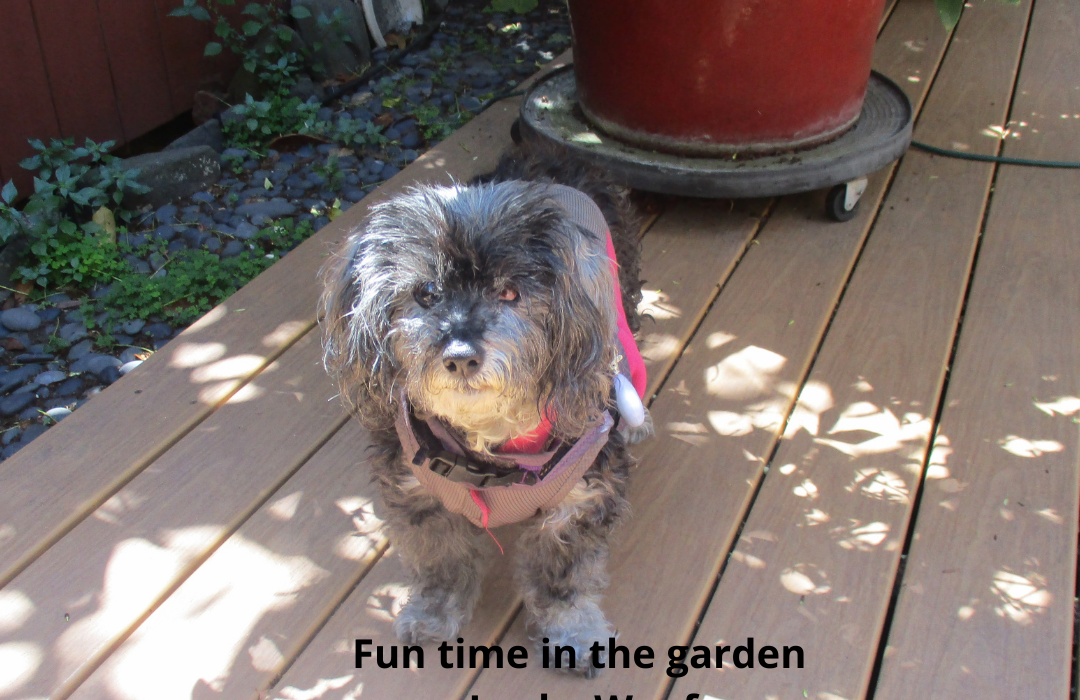 Have a wonderful weekend everyone, be safe
With love from
Layla