TGIF !!!!!!!!!!!!!!

November has arrived and with it the fog and cool weather, not sure about others but I am loving it and know Layla is happier also.

As usual we are busy running around like lunatics or should I say I do the running and she sits in the backpack, what a life LOL.

Last weekend was hectic. We were going to go out with friends on Saturday but last minute it was cancelled so off we went, Madam sitting happy in the backpack while I went grocery shopping, I have come to the conclusion it is not easy carrying a 15lb dog on your back while trying to carry another couple of pounds of groceries in a bag LOL, so what I did was when we got off the bus, I took her out of the backpack and put the groceries in and made her walk home.  She was very happy and so was I. By then I was dragging myself from exhaustion.

In the afternoon we just relaxed, napped and then went and spent sometime in the park. It in the end was a great Saturday.

Sunday morning I worked, was supposed to volunteer but it did not happen so I took Madam to one of my favorite events Dog Day Afternoon which the Pawtrero Pet store holds every year. They close down a street and turn it into this fun event with lots of booths with samples, rescue organizations plus so much more.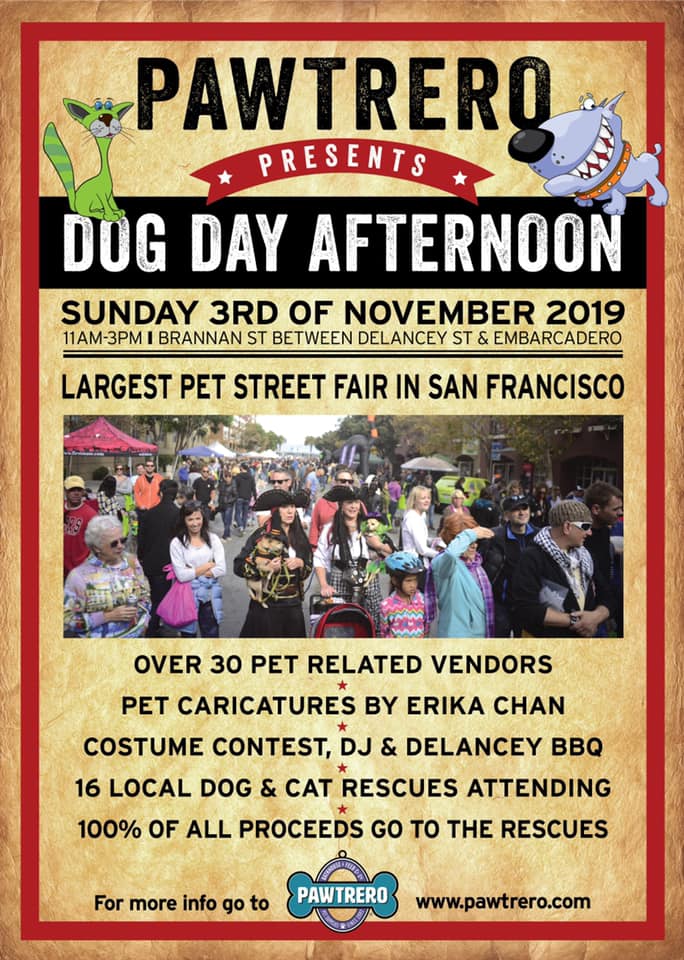 There were so many Booths there with really interesting products, some I know and some I did not know existed, SF dog bakery, etc so it was great to see what is happening in the Pet Industry. Layla of course ate herself through the entire event LOL while sitting in her backpack and I took photos and chatted with everyone.
If you click on this link you can see Madam tasting a treat and enjoying it big time from a San Francisco Dog Bakery
https://www.facebook.com/layla.epstein.50/videos/145313370161781/






Layla and I want to woof to Ray for once again organizing such an amazing event and the weather was perfect. I hope all the rescues found homes which always makes these events special.

By the time we got home I was tired, Layla was full of energy of course but I decided I needed a nap and that is what we did. I did make sure before going home that she would have a great run through the park.

With day light savings happening our park time has shortened so am now trying to get her there whenever possible. I hate the day light savings and Layla is not happy walking in the dark.

With November here, and the cooler foggy weather our lives are going to slow down quite a bit, time for hibernating as Madam does not like the rain and have not told her that it is arriving soon shhhhhhh. I also think all the dog events are now over for the year which I am sad about as I do enjoy them.

So on this Fall note we are wishing you all a great weekend,
With a Woof and love from Layla