Hello friends from cold rainy San Francisco. I am not happy as my paws keep getting wet and that is not fair. I cannot  believe Mom walks in the rain with no problem whereas I have to suffer. And NO I do not like raincoats BOL.
Last week I had a friend staying with me which was exciting. Max is an old man, 14 years old, blind and deaf. He stayed with us for 10 days and the only complaint I have is that he did not let me sleep the way I like to and could not sleep late in the mornings as he got up at about 5 and would wander around. I told Mom she should have given him some of my CBD but she said no as without his parents permission she cannot do that.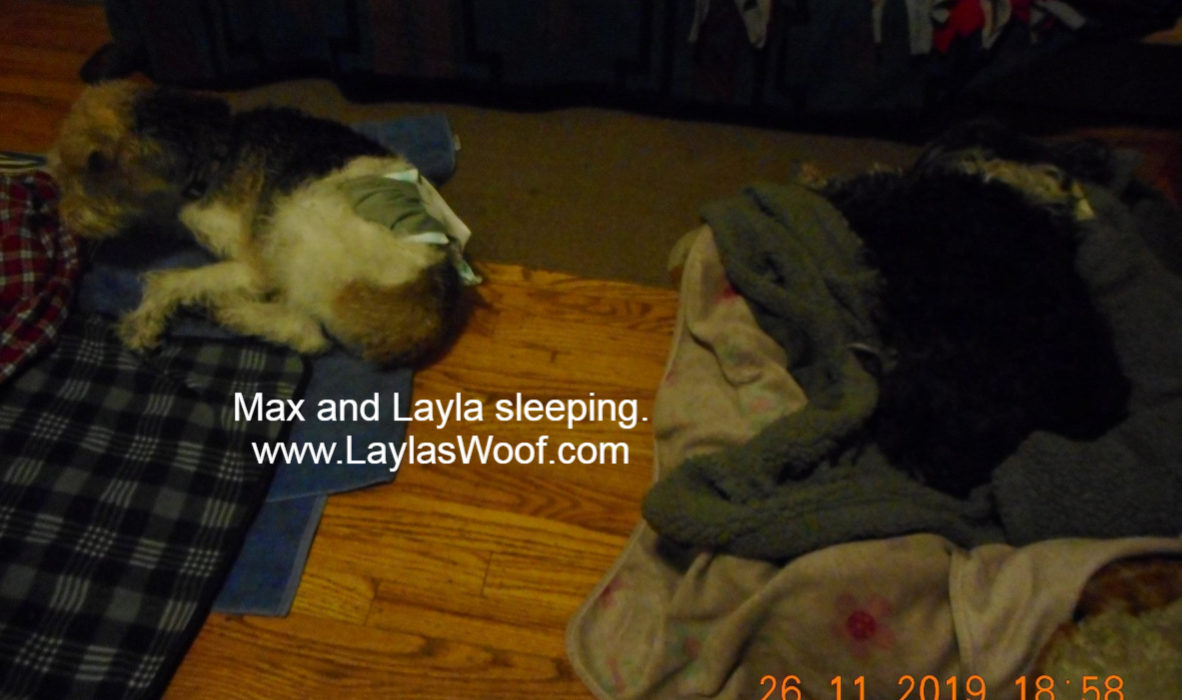 I did feel sorry for Mom though as she would walk us separately as I love long long walks and he only likes short ones. So BOL Mom was doing like 8 walks a day and shhhhhh don't tell her but it is good for her diet.

Thank you Hindy for all your information you shared with us to help Max be comfortable and for those that do not know Hindy, she is an awesome lady that writes a blog called https://caringforaseniordog.com/
With December here, it means both Christmas and Hanukkah which means lots of goodies for me,  a Christmas present and then 8 days of Hanukkah which means something new each day. 

Plus Mom loves December as there are lots of fun events going on all around us so each week we will share with you the happenings in San Francisco.  Never a dull moment in the city. 

Over Christmas my neighbor Gidget is coming to stay with us, she is a young dog so I hope she does not bug me but Mom is excited so I suppose I should be also. I will make sure my favorite toys are hidden so that she cannot destroy them and as Mom says maybe she will get me to play a bit, all I can woof is HA.

So that is what is happening in the Layla neighborhood, cold and rainy but lots of things to do over the weekend so we will be busy with fun times.
Have a wonderful weekend everyone,
With a woof and love from Layla