Good Morning friends,

Friday has arrived and we have had a wonderful week.

On Wednesday my Aunty Alice phoned Mommy and said weather is beautiful lets get out of the city. So Mom packed my picnic bag with my food, blankie and one of my pet carriers so that I could sleep comfortably in the car and off we went.

We drove along the coast to Half Moon Bay. What a beautiful little town where we stopped at a great fish restaurant and Mom and Aunty got some lunch, Mom's favorite fish and chips. 

We then drove to a beautiful area facing the beach and sea where there were picnic tables, unpacked and sat back and relaxed. It was so much fun wandering around with lots of new smells. The only thing I could not do is go on the beach as dogs are not allowed, that is not fair although Mom was happy as with my itchy eyes the sand would not have been good.
Below is a video of Layla running with her tail wagging, the ground was so uneven the movie turned out jumpy sorry.

While Mom and Aunty were eating I was spoiled with treats and my dinner which was so so good. After about 2 hours we packed up and drove slowly home.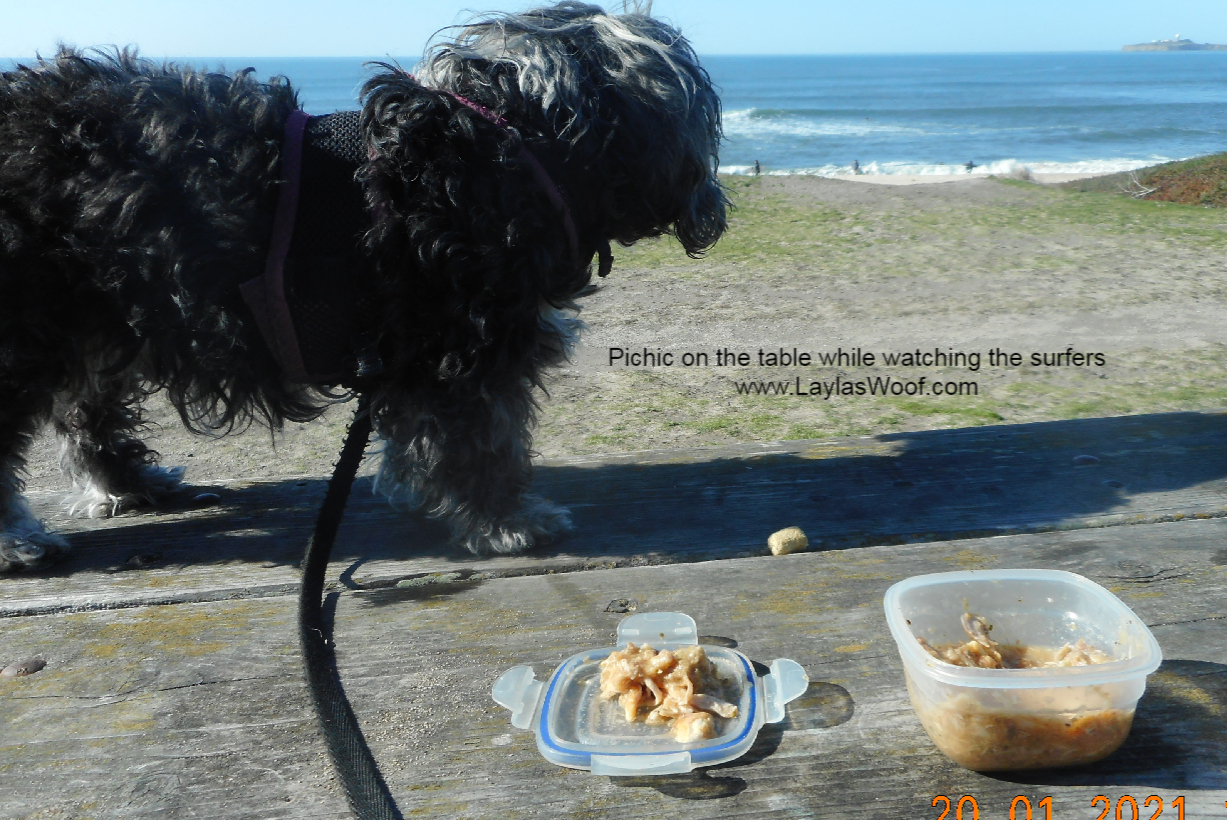 I was so tired by then so I crawled into my bag and went to sleep till we got home.

It was just what we needed to be outdoors, especially breathing in the fresh sea air and relaxing, throwing all stress into the sea. 

Aunty Alice always has surprises for Mom and me and this was a wonderful one, thank you Aunty  Alice.

Yesterday I went to the groomers, that is one place I hate but as Mom told me I have not been groomed in nearly a year because of the virus, if we could do it we must as I will feel so much better after being pampered. Mom was really happy as our groomer has opened a new place not far from our house so I was safe and in good hands.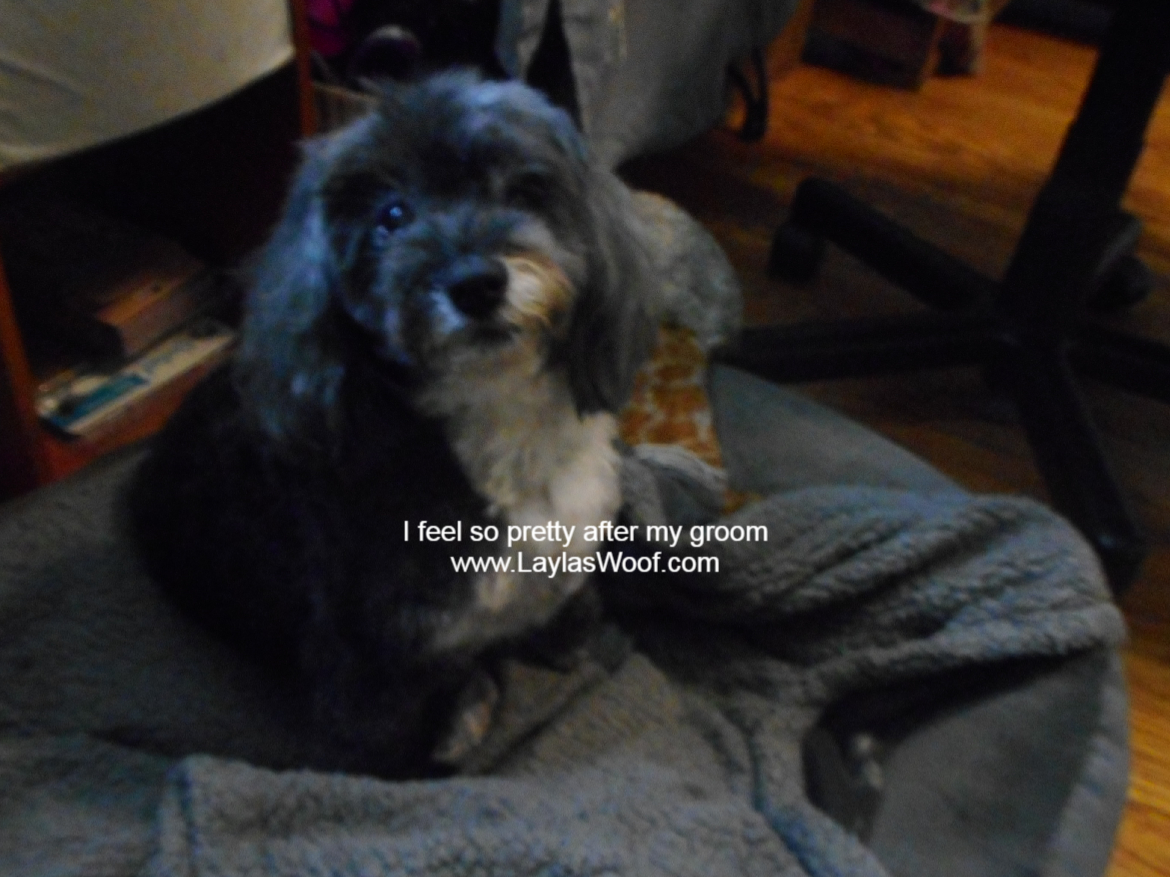 Don't tell Mom but I feel awesome BOL.

Storms are expected over the next couple of days which means rain so we are going to be locked inside as I hate the rain so we are both relieved we managed to get to Half Moon Bay on Wednesday and take advantage of the beautiful weather.

I am so tired now, Mom has gotten me ready for bed so am off to sleep here, I need my beauty sleep,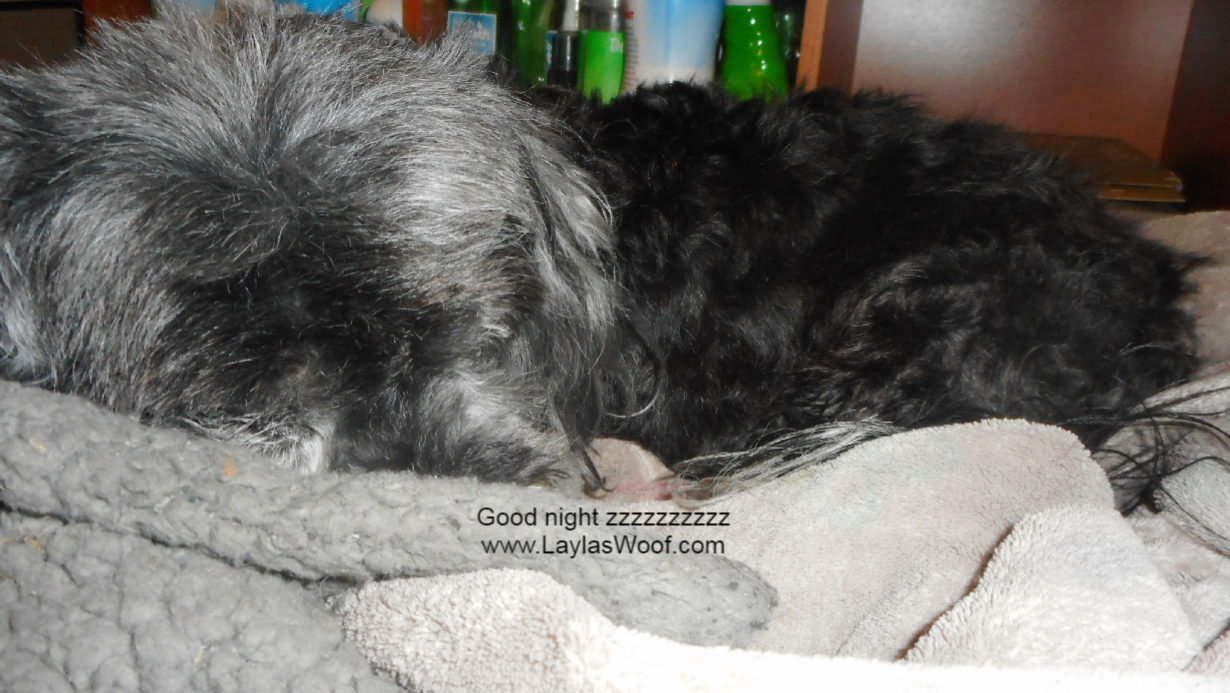 Have a safe wonderful weekend everyone, stay warm and eat lots of treats,
With a love from Layla