Woof hello fur friends,
4th of July is over and life is back to normal. The fireworks are finished and sleeping at nights again, phew.
I gave Mom a scare last week when I started moaning and yelping with pain. I had an upset tummy from a new treat Mom bought for me and was really sick. I yelped when Mom picked me up she panicked and thought I was having back or neck problems again. She immediately gave me a pain med and some chicken with probiotic. It helped and I slept through the night with no problems.
She emailed my vet the following day and he agreed to what Mom had done and told her to monitor me which she did.
I did not even want to go out those days so my Auntie came to the house to help Mom get me out in the evenings, am I spoiled or what ?
By Saturday I was back to normal whatever normal is and since then am doing great. She has kept me on the pain pill at night as my vet and her are wondering if I am getting arthritis so it's helping me sleep comfortably at night.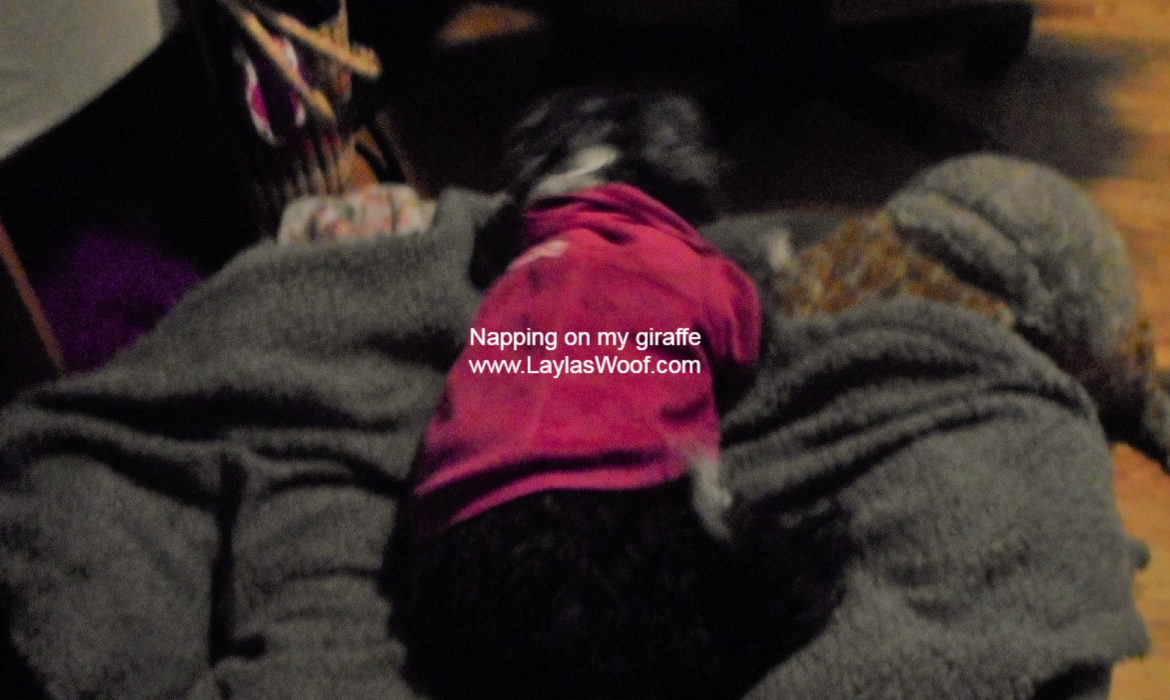 So this week we have laid low, just done walks and napping which has been awesome as I think I had done too much the weekend before. I am an old lady BOL.
On Sunday my fluffy friends, Pierre and Leopold are coming to spend a week with me which will be awesome. It going to be a fluffy week BOL.
So that is what is happening in the Layla neighborhood, between me being sick and Mom having eye problem we are two peas in a pod, perfect match.
Have a great week everyone
With love and hugs from Layla