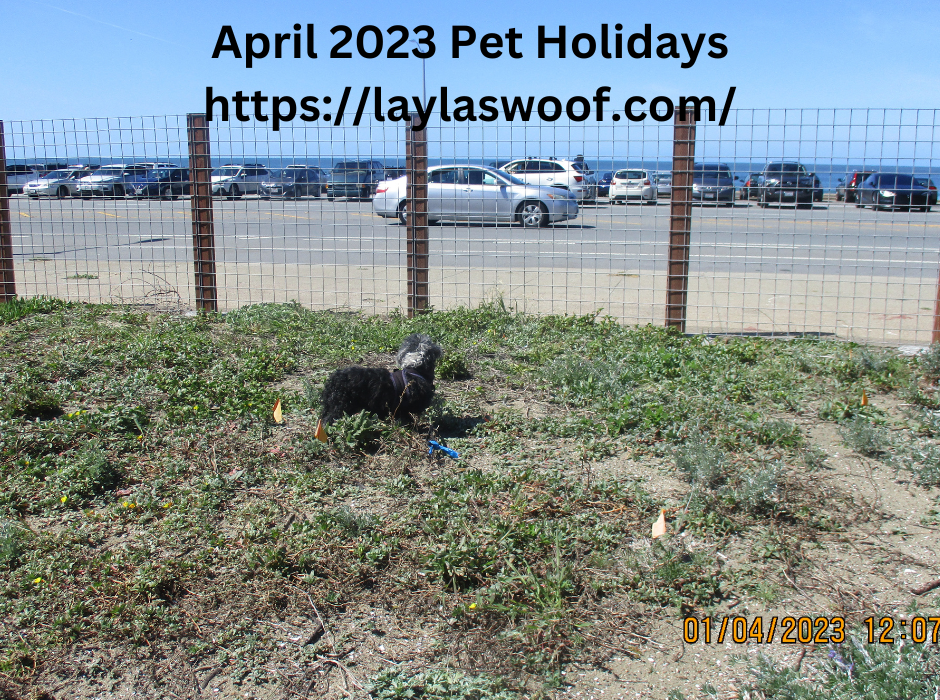 Day
April 4: World Stray Animal Day
April 6: National Siamese Cat Day
April 7: National Pet Health Insurance Day
April 8 : Dog Fighting Awareness Day
April 10: National Hug your Dog Day
April 11: National Pet Day
April 17: Tortoiseshell Cat Appreciation Day.
April 18:Pet Owner's Independence Day.
April 19: National Dog Parent Appreciation Day.
April 19: National Cat Lady Day.
April 21: National Pet CBD Day.
April 22:Earth Day.
April 23: Lost Dog Awareness Day
April 26:National Kids and Pets Day.
April 26:International Guide Dog Day.
April 27: National Little Pampered Dog Day.
April 27: Free Feral Cat Spay Day.
April 28: Hairball Awareness Day
April 29: World Veterinary Day.
April 30: National Pet Parents Day.
Last Sunday in April: International Search and Rescue Dog Day.
April 30: Adopt a Shelter Pet Day
April 30: National Therapy Animal Day
April 30: National Tabby Day
Week-Long Holidays
April 2-8:  National Pooper Scooper Week
April 9-15: Animal Care and Control Appreciation Week
April 9-15: National Bite Dog Prevention Week
April 16-22:Animal Cruelty/Human Violence Awareness Week.
April 16-22: National Pet ID Week. 
Month Long Awareness for April
National Canine Fitness Month
National Heartworm Awareness Month
National Pet First Aid Awareness Month.
National Pet Month.(UK)
Prevent Lyme Disease in Dogs Month.
Prevention of Cruelty to Animals Month.
Have a safe April everyone with a woof from
Layla