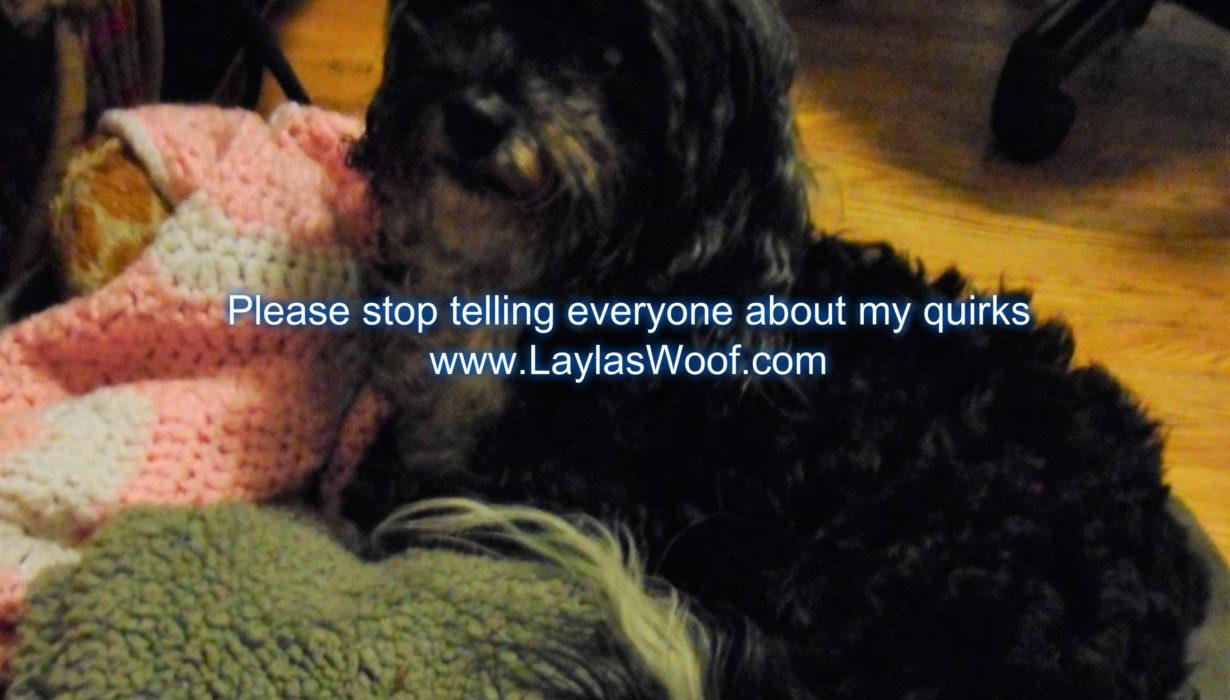 TGIF !!! Let the weekend begin and we hope there will be a bit of sunshine because the two old ladies of the Layla Neighborhood, Mom and Layla need some warming up.
And now we are sure why we called this blog Old Lady Quirks, it is because we are getting older and with age comes the new quirks, and bless Layla the list is growing. My vet laughed when I told her and all she said that is the aging process and I must get used to it. So as I do giggle over some of them I though we all need laughter in our lives so lets share and make a blog of them.
Layla is turning 12 this year and with it I have noticed :

01. She is afraid of the sound from the microwave and we live in a studio so now when I use it she hides in the bathroom, so there is a bed in the shower for her now.

02. She loves to sleep late in the mornings which is fine with me but once we are out she can walk the whole of San Francisco if she can, and will sit and be stubborn if she does not get her way. So we do a lot of zig zagging as she wants her way or it is no way, giving me a miserable look at the same time.

03. The dog park she is suddenly not comfortable going to as she does not like the clapping that some of the dog owners do although we are sitting away from them, this I am really working on as summer is around the corner.

04. In the evenings when I take her for her last walk at about 6 – 7, she loves walking around the supermarket parking lot, lots of smells LOL and we can do this like 6 times and then will walk past the entrance to go home, Madam trotting away all happy, me exhausted and hungry.

05. Thank goodness no food quirks phew as the above is keeping me busy as it it.

As you can see with age comes quirks, and some quirks means adapting your life to the old Lady's needs which is becoming interesting on a daily basis.

 So on this quirky note, we hope everyone has a wonderful weekend, with a woof and love from Layla.