Good Morning All,

Weekend has arrived and the fun will begin.

The weather is lousy here in SF at the moment, cold, windy and raining and not sure where the sun disappeared. Layla is not happy getting her paws wet so she is hibernating as much as possible in her box.

Last Friday I took the day off to spoil myself and went with friends for the day to Muir Woods. I have never been there and was so excited to go, I decided to leave Layla at home and spend some down time for myself in nature. I know some of you will say poor Layla but it is the first time I have done something like this, and although I felt guilty I really needed it. The Woods are magical, listening to the water running in the streams, the quiet, the birds singing, was heaven for me and relaxing that I came home with new energy and I think I need to do this more often. I am sure she slept and said to herself phew thank goodness she has gone LOL.

On Saturday we went to National Dog Mom's Day held at Pet Camp San Francisco.
What is Dog Moms Day ? Dig-The Dog Person's Dating App created a day to celebrate and thank the dog moms who dedicate their love and support every day to their dogs. It's a different, special and visceral love that deserves its own day to be recognized and appreciated.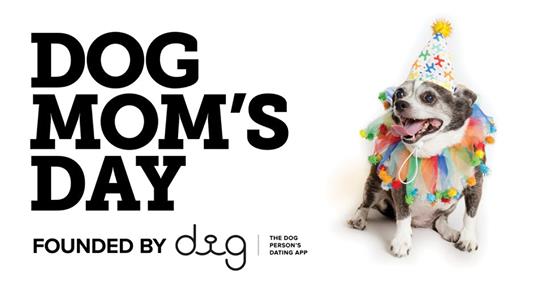 Us Moms were spoiled with beautiful tote bags and caps from a company called Drink Babe whom gave us cans of bubbly Rosé Babe, Grigio Babe, and Red Babe to celebrate Mothers Day.
There were also vendors for the dogs :

The hosts : Pet Camp who is San Francisco's only certified green dog and cat boarding, day care, grooming and training facility. A wonderful place with lots of place to run and have fun. Highly recommended.
V- Dog – V-dog is a family-owned vegan dog food company based in San Francisco,
CA VetCBD – teaching us the safe and effective use of cannabis for pets!
Paw Patch Pastries – Fresh Baked Organic Gourmet Treats, Cakes, Fashion, Accessories More!
Yoga Force – Yoga for Humans and Dogs together
Vetted Pet Care – Vetted is an in-home veterinary care provider for dogs and cats
Dog Log App – DogLog's mission is to improve the lives of pets and their caretakers by facilitating better communication and providing more visibility to the dog's activitiesHappy
Hounds Massage – Happy Hounds Massage provides a variety of massage services including surgery rehabilitation, arthritis and dysplasia management, preventative treatments, athletic care and weight management.
And then of course the Rescue Organizations Grateful Dogs Rescue and Copper Dreams Rescue.

In a nutshell we had a great time and I think the best of all was watching Layla climb down the stairs at the agility section LOL. Click on the link below :
https://www.facebook.com/LaylasWoof/videos/2629654410438244/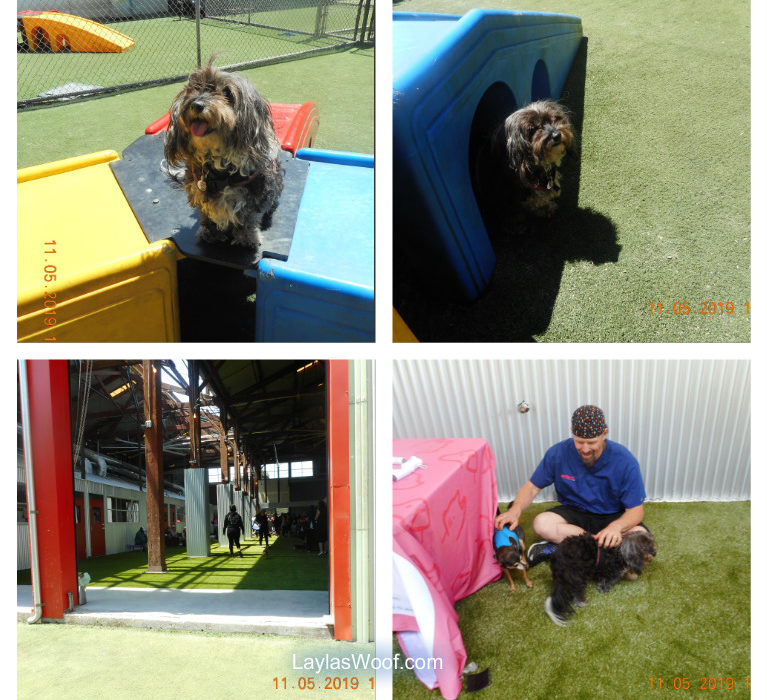 On Sunday we had a lazy day, met a friend for coffee and a chat with Madam of course but otherwise we did nothing.

So that is what has been happening in the Layla neighborhood as with the rain at the moment and me back at work nothing exciting is happening although shhh she is getting groomed today and I have not told her yet.
Oy Vey I am going to have to stock up on treats and spoil her afterwards.
Have a wonderful weekend all with lots of fun and laughter.
Hugs and Woof Layla