Friday has finally arrived. I am on my last week of work and then will be taking a bit of a break and spending some more time with Layla.

Last Friday Layla went for a groom, I cannot believe the prices here in San Francisco and they are the same everywhere in the city. For Layla it costs approximately 85 dollars without a tip, BUT it is worth it on the other hand as she is looking clean, healthy and not so scraggly like a ragamuffin.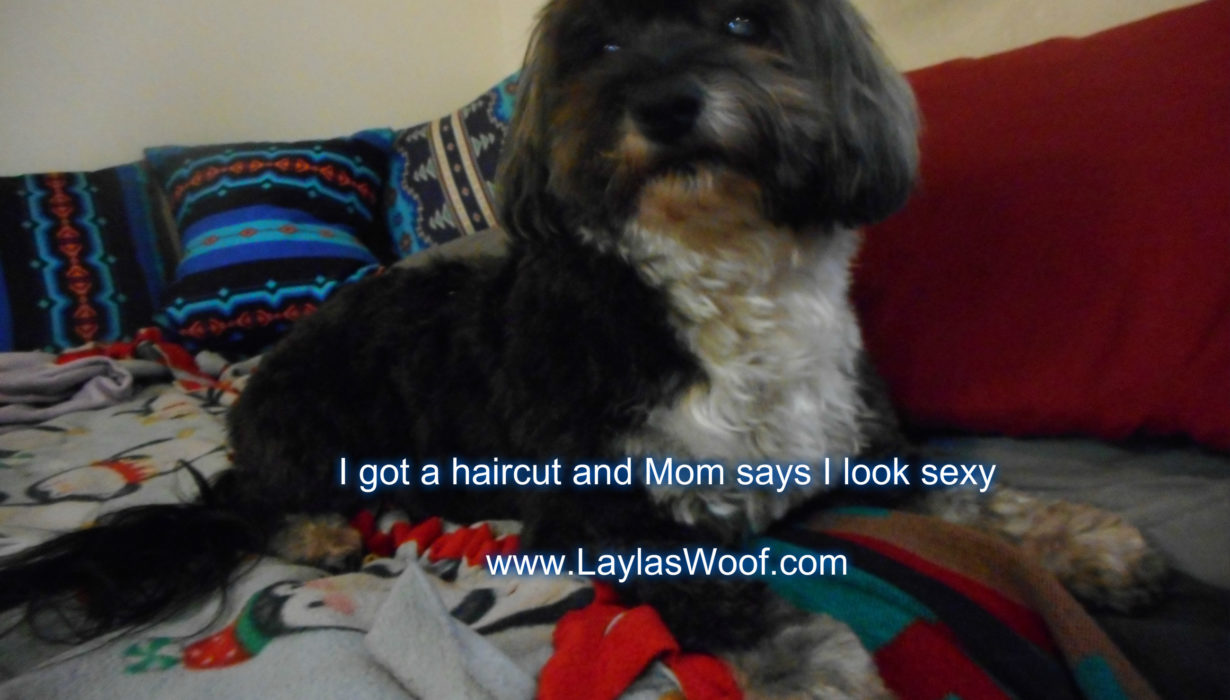 Over the weekend the weather was awful, cold and raining, and everything that I had planned to do I cancelled so Layla and I spent quality time together.
We did meet with some friends for coffee but I felt like I was swimming there with Madam in her back pack quite cozy while I dripped from the rain BOL.

On Sunday when there was a break in the rain I walked her to our favorite pet store to stock up on some Turkey tendons which is her new favorite, AND BOL, guess what ? Madam peed in the pet store next to a box of kitty litter. I nearly died of embarrassment but the staff laughed and told me some other dog had just peed there also. So what can I say but she was testing the kitty litter.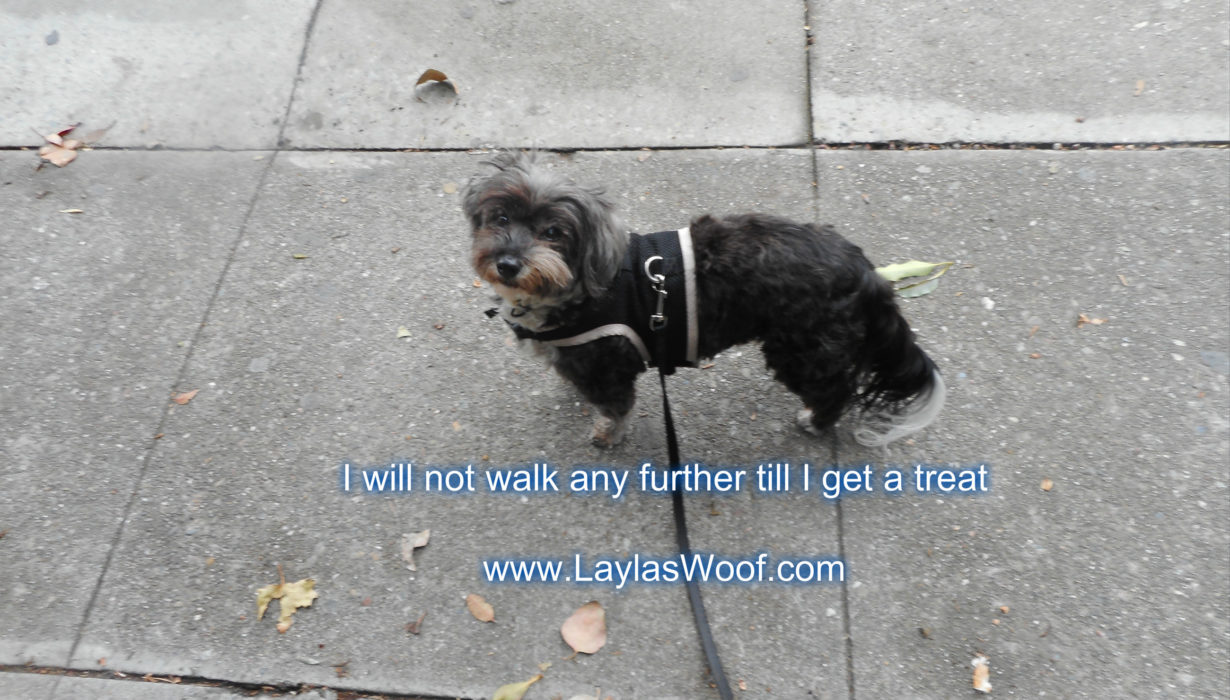 This whole week the weather has been cold and dreary and I must admit I think both of us have cabin fever at the moment. So let's hope this weekend, especially as it is a long one, we will have some sunshine and then we will be able to visit a different park which is what I am planning to do at the moment.
So as you can see, our fur friends and families, our week this week has not been so exciting and we need to do something about it.

Have a wonderful long weekend with all your family, both two legged and four legged and your friends, we cannot wait to hear what your plans are.

With a woof with love
Layla