TGIF !!

Woof everyone, let the weekend begin.

Mom took a break from blogging last week, I was not happy as this is my blog but she said she needed a break from computers all together so I decided to be nice and give it to her but the condition was she gives me extra treats and I won.

Our days have been slow lately, I think age is catching up with us and there are days where both Layla and I can just cuddle and do not want to move. I think it is good for us both but when we do go out we go for long long walk, park time and have fun.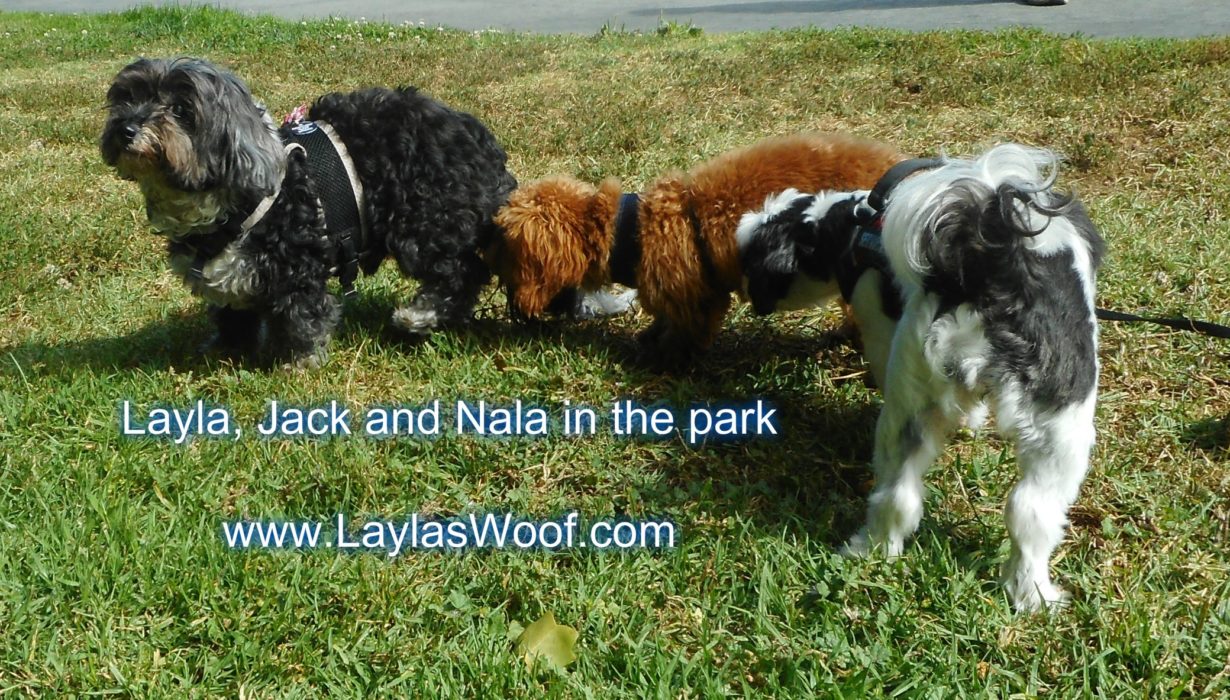 Layla has a new thing and that is going to the supermarket. I mention the word shopping and she is at the door like a bullet, so I have been taking her with me shopping whenever possible and she trots through aisles sniffing, tail wagging all happy and it is really cute. What is also great as there are other dogs so they have their meet ups there too.
One of the reasons I was at the supermarket was to get some things for my earthquake bag. With all the rocking in California at the moment I decided it was time to really check it out, make sure that I have enough of everything and condense it all into one bag. I had had it in 2 bags because of the weight of the water which is not light.

So my bag is now prepared with the following : Freeze dried food patties for Layla, as I cook for her and the food would not stay fresh, treats, lots of water of course, her dental water additive, first aid kit for her with a bottle of Hemp Oil also, food for me and I also added a beach canopy that I have which is light so that we would have some kind of shelter. Plus her carrier that expands into a type of crate so she would be safe inside something when we out of the house.
The bag is on wheels to ease the weight and I thought also that way it would be easier for me to put her in her backpack and she would not get hurt in anyway.
So we are ready to go, Are you ?

Now am off to my box to sleep as life is good in the Layla Neighborhood.Have a wonderful weekend everyone
With a woof and love from Layla