TGIF!! Friday is here and that means weekend, time to put our feet up and relax.
Layla is still hobbling around so have kept her on bed rest as much as possible this week and her energy level is going through the roof LOL but am doing my utmost to prevent her from walking. I have taken her to the park once or twice to get fresh air but she starts walking so I bring her home although she loves sleeping there LOL.
I phoned my vet today to discuss with her what is happening, and she was so great and told me to relax as Layla is a senior and it could take time for her paw to heal and that I am doing well with what I am doing. We have put her on Galliprant for a week which is an anti-inflammatory and pain killer which hopefully will help her paw, but it is making her sleep LOL, phew.
Now why is today a special day?
Today is National Dog Day is recognized worldwide on August 26th annually. We celebrate all dogs and encourage adoption.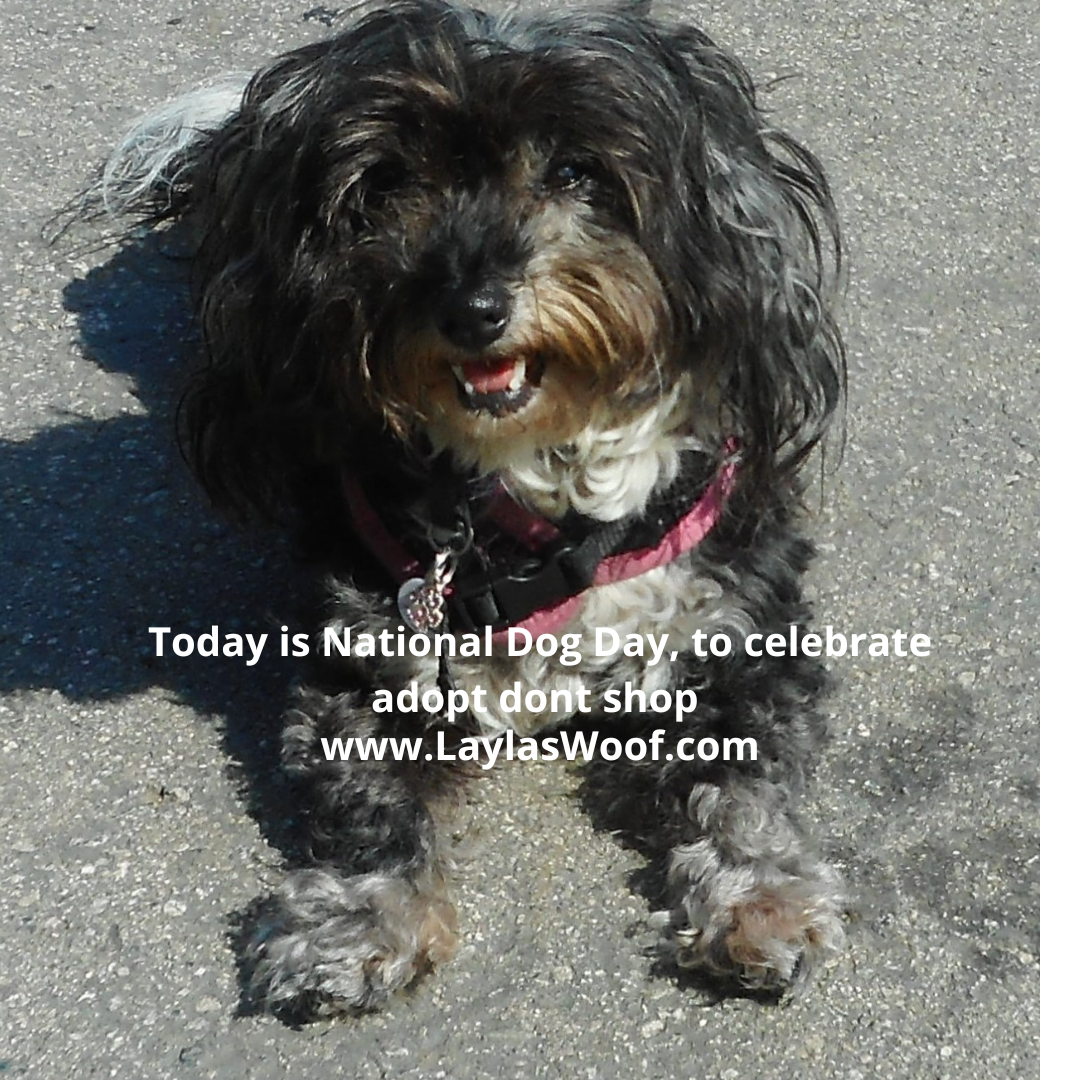 It is so important to encourage adoption as there are so many dogs in shelters waiting for homes. It hurts me so much to see all the rescues and shelters posting photos of dogs needing homes and breeders still breeding to make money, we need to put a stop to all breeders till shelters and rescues are empty. I understand there are people that want pure bred dogs BUT you can adopt one from a breed rescue organization or from a shelter as there are so many there.
So why we celebrate dogs lets turn today into a day of adoption and celebrate the freedom of those caged dogs who need homes.
On this note we are asking to spread the word, help emptying shelters and giving all beautiful dogs a home and freedom.
Stay safe everyone, have a wonderful weekend
With love and woofs
Layla