Woof its Friday woof woof.
The weekend has arrived and that means I am having a fluffy sleepover this weekend. Leopold and Pierre are coming to stay for the weekend as their Mom has to go away. I am really excited to be seeing them.
Ha Mom is going to be busy with all three of us so she cannot get into any mischief – best thoughts I have.
I have been giving  Mom a hard time with getting me to take my pill – it is a big pill which Mom has to break up to give to me and in the beginning she was hiding it in cream cheese but I worked that one out and refused to eat the cheese, so Mom rammed it down my throat, I was not happy but did get a treat afterwards. She then went and bought hotdogs, well me the smarty pants worked out that the pill was in the hotdog, so went on hotdog strike, so we were back to putting down my throat. Now she is giving me a turkey roll, cream cheese with the pill and wrapped with turkey and at this moment it is working LOL, praying we can keep on doing it this way.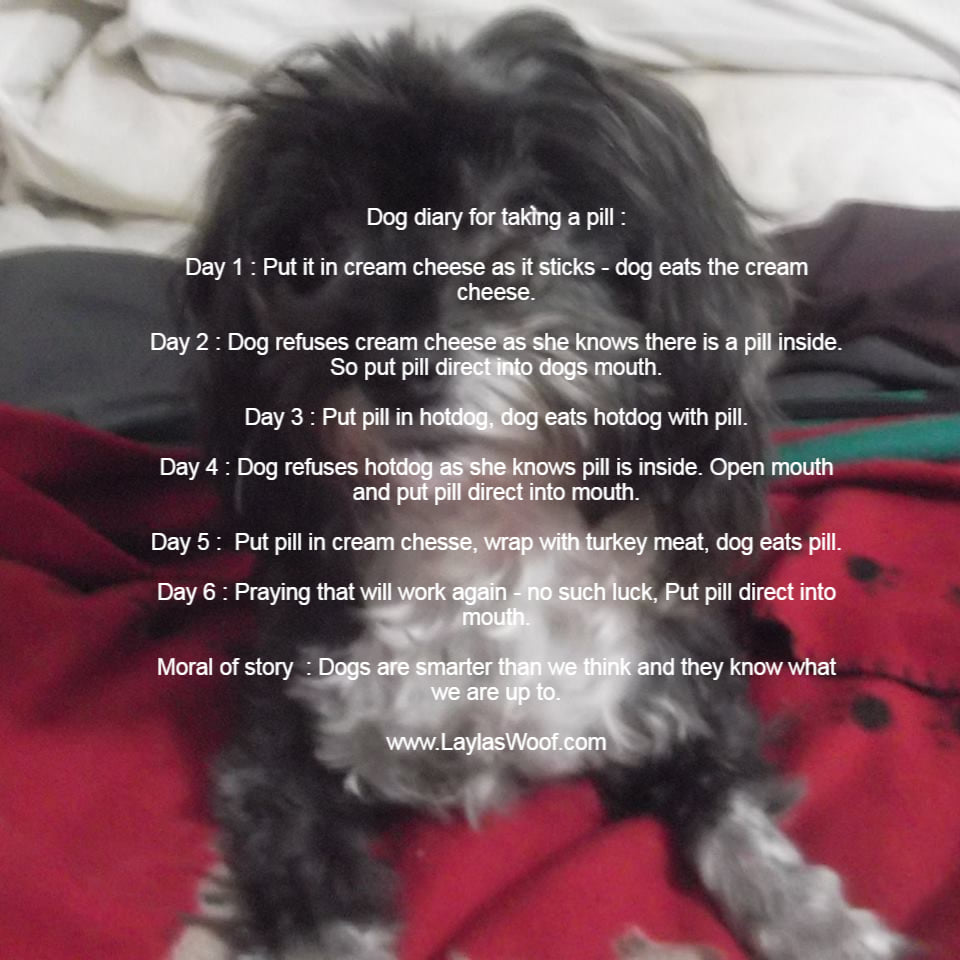 This coming Saturday, the 10th is National Hug your Dog Day that will mean lots of extra hugs for Layla plus the other two will get from me also.
Hugging your dog to release a hormone in both our dog and is  called "oxytocin," informally referred to as "the cuddle hormone." That extra tight cuddle strengthens the bond between you and your dog, so it is so important.
Here I am being hugged by one of my favorite uncles.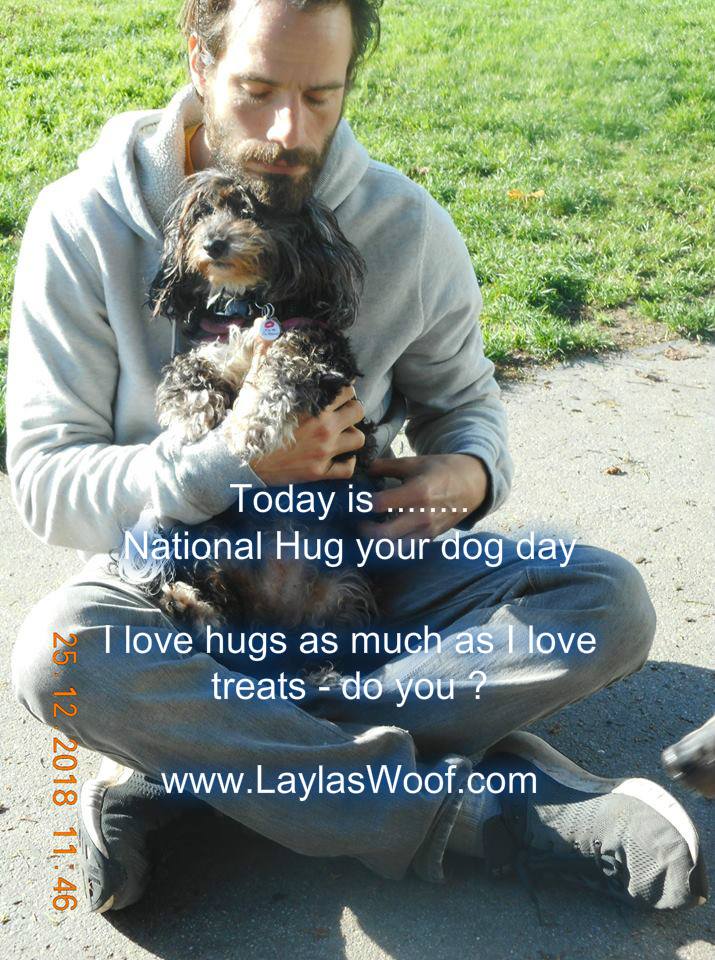 So to all my fur friends we hope you get lots of extra hugs this Saturday and maybe some extra treats also.
Have a wonderful weekend everyone
With a woof and love from Layla