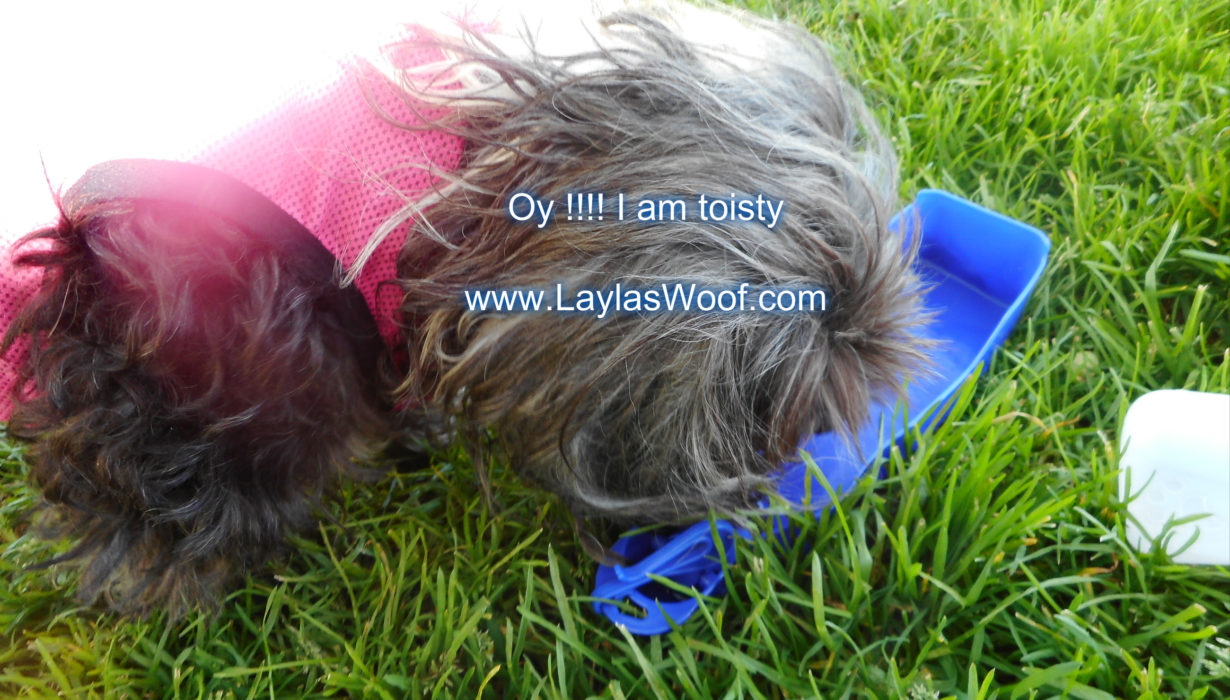 TGIF !!!!!!!!!!

April has arrived and with it many National Pet Holidays and Observances and I am going to focus on one in this blog which I think is just as important as the others but the main reason I am focusing on this one is that Spring has arrived, summer is around the corner and that means we are outdoors more, hiking, camping plus many more adventures.

When we pack for those adventures one of the important items that some of us forget about is the First Aid Kit for our Pet, we remember for us and remember many items for the pet but this is one that we forget. It happens cos we are humans LOL.
What should a First Aid Kit have, we can either build our own or buy one that is prepared already, I personally have put my own together as it was easier plus it is easier for me to keep an eye on the expiry dates and some of the over the counter ones come with food, etc which I do not need.
What is in my kit :
I also have in my kit some Topical Relief – 4Paws Pet Balm by Restorative Botanicals. which works wonders on bites, as it relieves the itchiness plus if she licks it it has Hemp Oil in which calms her down. See link below for the product.
https://www.restorativebotanicals.com/?rfsn=2263342.782237
I have made sure our first aid kit is not that heavy so that it makes it easy for me to take when I am out for the day on an adventure with Layla.

This kit with of course other items I keep in my earthquake emergency bag and take out when needed so it makes my life easier and I am more relaxed.
I also keep with my kit the book : Dr. Pitcairn's Complete Guide which is my Bible for everything.

I do admit I am a Jewish Mom so am always worried about Layla when we go to different dog parks or other outdoor activities and that is the reason LOL that I am reminding all of us.

Do you have a first aid kit for your pet ? What do you have in yours ?

We are so looking forward to the summer, spending time outdoors and having fun which is so needed after all the rains.

Have a great weekend everyone
With a woof and love from Layla