Woof hello friends,

How are you all doing ? Are you going crazy with the lock down the way I am ? I would love to know.

While we all complain about it at the back of my mind I always think of the poor animals in zoos that are on lock down 24/7 and therefore feel I should shut up and focus on how lucky we are.

This week has gone fast and funnily enough with the lock down we actually have been quite busy.

On Sunday I finally managed to get Layla in for her annual check up, I cannot believe she is nearly 13 years old. All is good with her but unfortunately she is starting a cataract on her right eye now, so her sight is slowly going. The vet told me to watch it and if it starts bulging we will discuss what to do. So I am taking each day as it comes. When we went, a technician came out to fetch her, bring the forms to fill in and then he took her in. The vet called me afterwards to tell me everything plus she left a phone message so I could listen again at home. It was traumatic for Layla not being with me for those 30 minutes but I knew she was in good hands so relaxed. I think vets all over the country are doing amazing work under the circumstances today and a big thanks to them.

The weather warmed up for a couple of days so I took advantage of being able to sit in the park under a tree on an island as I call it, my blanket and relax out doors which has made a difference in Layla also. We are all really good in the park keeping safe distances. Layla was also excited as she got to see her friend Lucy, one of the only dogs she kind of plays with LOL, so it was good for her and me. I feel recharged as such which is a great feeling.
Now for the important, with everyone inside and looking for different treats, toys and other goodies for our pampered pooches we, Raw Paws Pet Food and Layla decided to do a give away this month for 5 lbs of raw frozen chicken neck bones. Layla loves them, they keep her busy, she walks around the house with them, has buried one under my pillow, LOL ewwww. They are healthy and keeps her happy. I am a big fan of Raw Paws Pet Food and I give Layla their supplements also and swear by them. If you want to keep your pets happy I suggest you check their products, being a Jewish Mom if I suggest something you know it is good.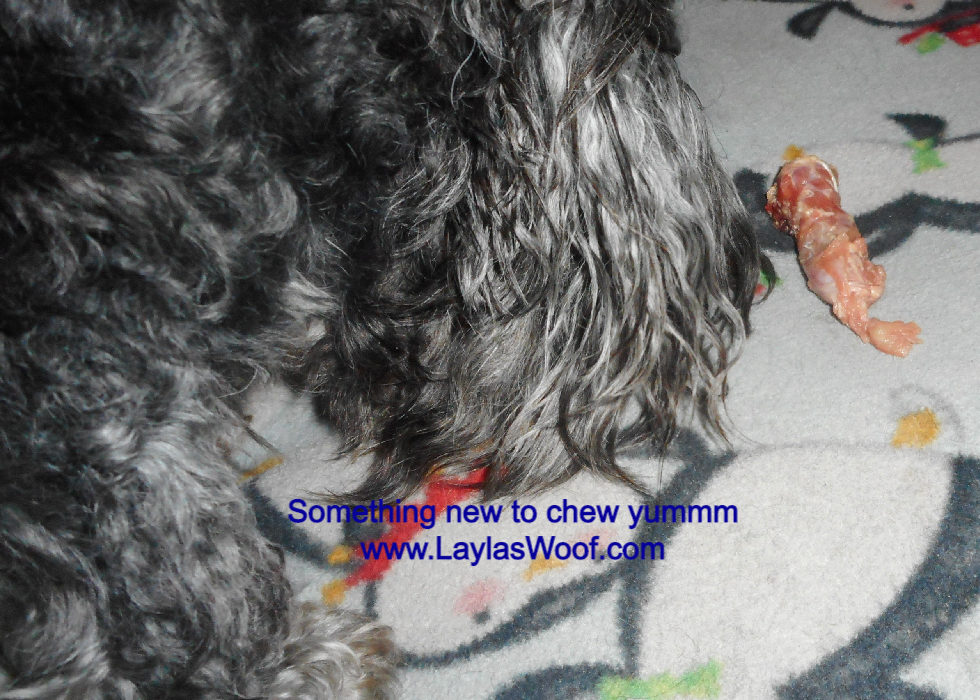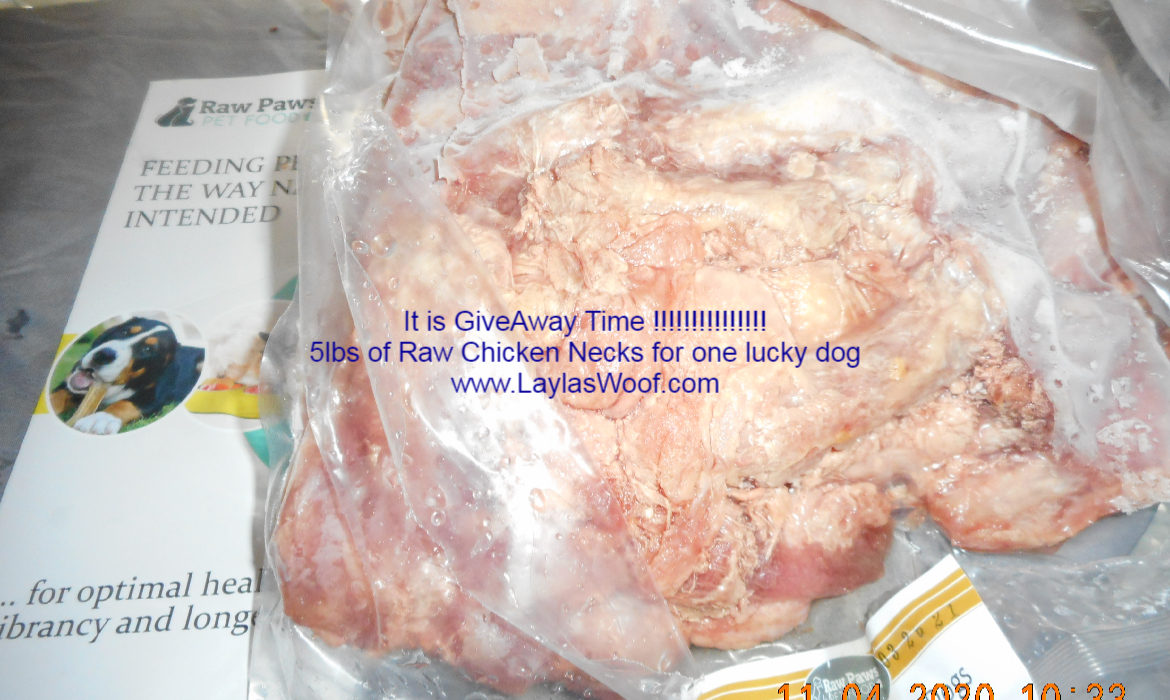 And don't forget when you shop there if you use the coupon Layla15 you get 15% off your shopping, and with todays' economy every penny counts.
Link : hhttps://www.rawpawspetfood.com/

Raw Paws Pet Food also decided to donate some of their food to a rescue organization of my choice also, so I chose Dreams. I love companies that keep rescue organizations in mind, they are the better companies.
Who is Dreams :

DREAMS has been dedicated to saving seniors out of central valley shelters since 1998. SO far DREAMS has been keeping things small due to limited income. With so many seniors in need after 15 years of being a private sanctuary we have started working on non profit status in California. Where when money permits we can rescue many senior or disabled animals in need. We are striving to be a hospice sanctuary for critical seniors in their last months. We have around 40 acres in the foothills of central California where our home sanctuary is located. We are a no cage, roam free home for senior animals in need.  
I personally know Danielle, and knowing her if she had the financial means she would be rescuing more on a daily basis. Danielle has a heart of gold, between her Sanctuary and homeless people in the town where she lives, she helps wherever possible, amazes me on a daily basis and never stops.

Below is the Give Away App to enter :
Link :http://www.rafflecopter.com/rafl/display/7d1ec19c50/?


We have been sponsored by Raw Paws Pet Food for this give away and it is for the USA only. Please note you have to be over 18 to enter.

Layla and I are at this moment listening to the daily afternoon Melissa Etheridge concert which is awesome as what can be better than rocking out while blogging, and on that rocking note, good luck to all those that enter, and please be safe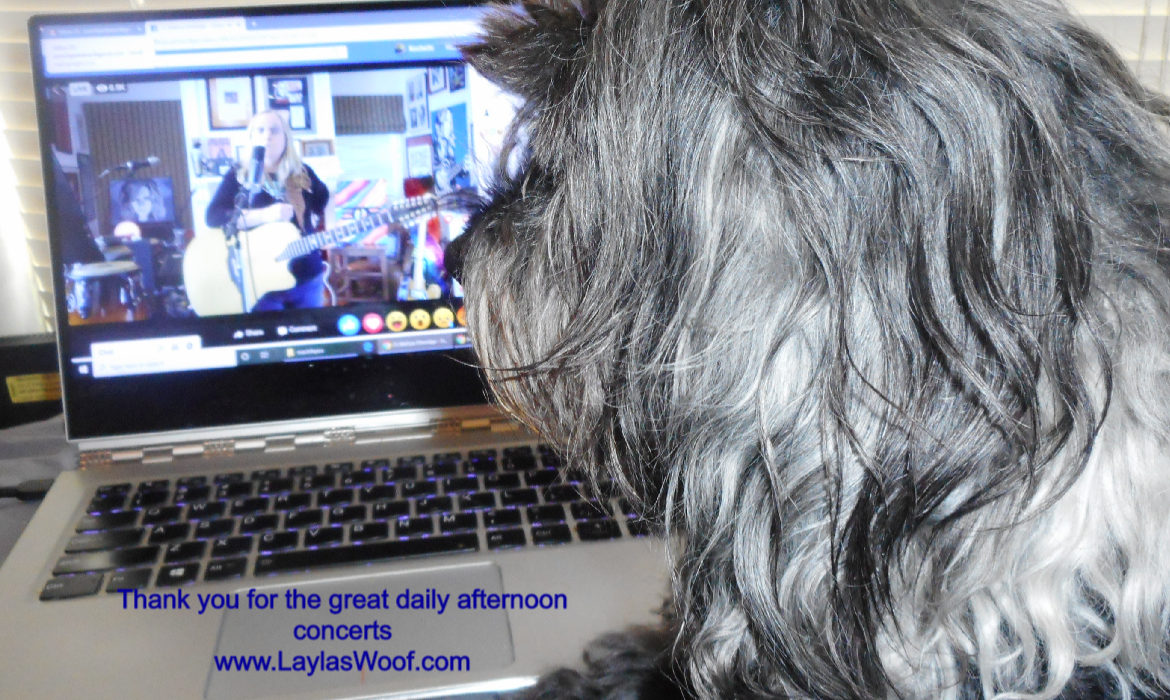 With a Woof and Love Layla