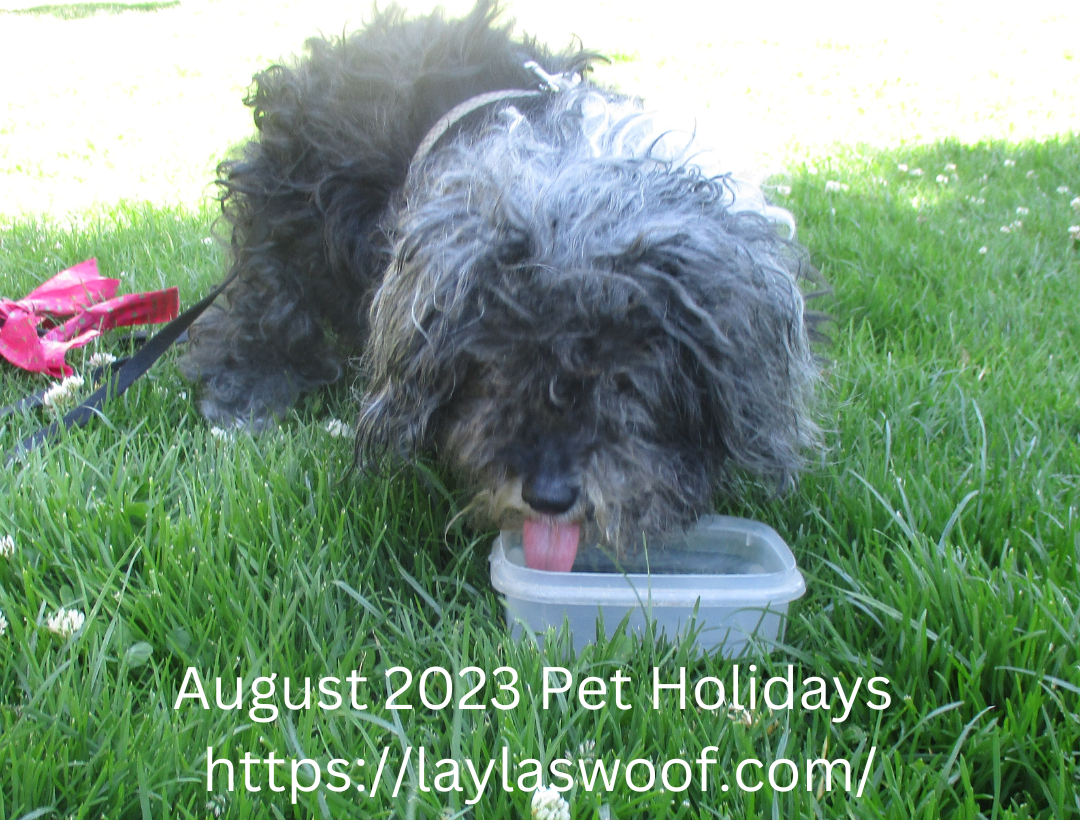 August has arrived  and we nearing the end of the year already Woof. Below is our monthly list of Pet Holidays for this month.
Month-Long Observances
Clear the Shelters.This event is to get people to adopt by waiving the adoption fees at shelters
Itchy Pet Awareness Month.  Brings awareness to the our pets allergies and itchiness.
National Dog Month.  We celebrate the joy of having a dog in our lives
Celebrating the healthy way of feeding our dogs with raw foods.
World Mutt-i-greet Rescue Month.  Promoting adopt a pet and not buy one
Rawgust.  Talking about the importance of Raw Feeding our Dogs.
Week-Long Observances
6-12: International Service Dog Week.This event honors the many specially-trained service dogs who perform a wide variety of tasks.
6-12, 2023: Give A Dog A Bone Week.This week is bring awareness and help to the homeless and their dogs by donating supplies
One-Day Holidays
1: DOGust . Universal Birthday for Shelter Dogs that we do not know their birth dates so we celebrate them on this day
4: Assistance Dog Day.
5: Work Like a Dog Day.
8: International Cat Day.
8: National Cat Dayin Canada.
10: Snoopy's Birthday We celebrate his birthday all over the world.
10: Spoil your dog day This is not hard to celebrate
15: Check the Chip Day. Very Important as we need to keep all information up to date for emergencies
16: Saint Roch Day. Patron saint of dogs.
17: National Black Cat Appreciation Day
17: National Nonprofit Day.
19: National Homeless Animal's Day
22: Bring your cat to the Vet Day
23:  International Blind Dog Day
26: National Dog Day.  An excuse to celebrate a wonderful day with your dog on an adventure.
28:  Rainbow Bridge Remembrance Day
30: National Holistic Pet Day. An important day as we as pet parents must keep our pets healthy and happy.
Have a wonderful August and please stay hydrated with the heat all over the country,
With a Woof and Love from
Layla