Woof Happy Wednesday,
Mom is still on the famous mission BOL of research and phew in a way it is keeping her busy so she is not bothering me.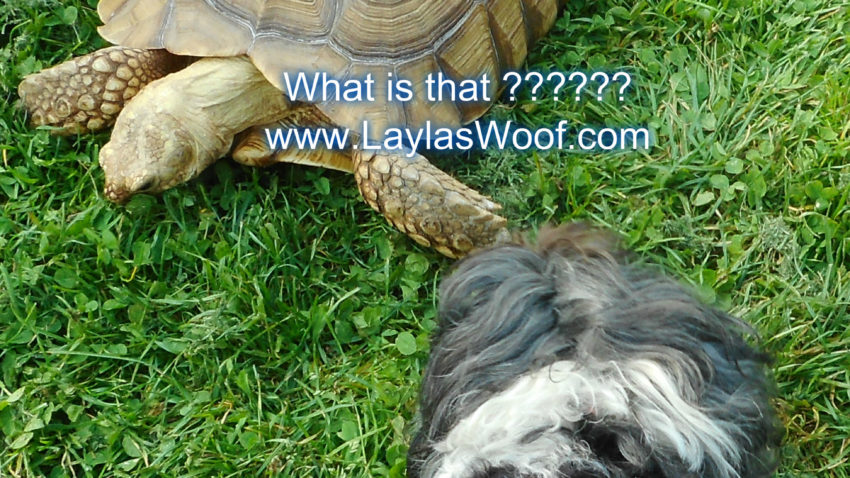 We had a great weekend with lots of activities. On Saturday we spent the whole afternoon in the park as the weather has been awesome so I have had lots of park fun with my friends and of course lots of treats.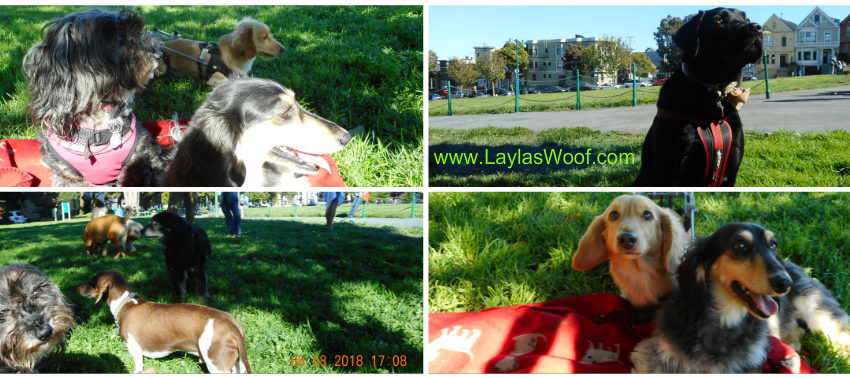 On Sunday we went for an adventure to Japan town where they were having the annual Nihonmachi street fair. It is a great event that is held annually with dog events, local rescues of birds and dogs, and local vendors. It was an eye opener for me as I did not realize how many local businesses there are that make the food / treats here in San Francisco. Met up with some great people and in a future blog will be doing a review on one or two of them and their products. Layla of course had fun, sitting in her backpack which many people asked me about plus she filled up on treats, Miss Piggy. They also had a display of antique cars which was so great to see, lots of food of course for us humans and just a great family filled fun day. I love these small festivals and once again can say thank goodness for the backpack as it makes my life so much easier.
We got home in the early afternoon, I needed coffee LOL, and then packed up and went to sit in the park to relax. The weather has been amazing and a lot of our friends came and sat with us, so it was fun chatting, dogs wandering around and of course mooching where possible and the type of afternoons I love. By the time we got home I was exhausted, so was Madam, she ate her dinner, I cooked something easy and then we both went to bed.
Yesterday (Tuesday) I took Layla for her bi-annual check up, the vet is very happy with her health for her age, excluding her left eye where she is going blind slowly and we are just letting nature take it course, she is one happy healthy little girl. I discussed with the vet that I am changing her diet, she gave me a resource to check to make sure it is well balanced, so in a nutshell I, the Jewish Mom is relaxed.
In the evening we went to our dog park where there was a community BBQ, the police get together to cook for us, it is a lot of fun plus we meet them in person, a wonderful community fun evening for all.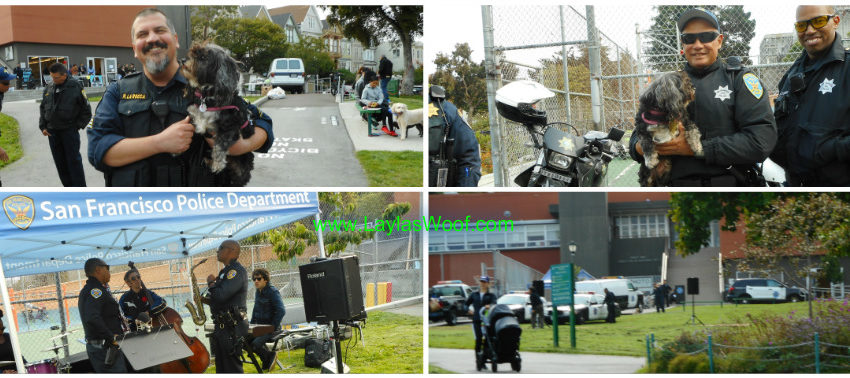 So that has been our week, busy as always and as Mom says she is slowing down for the rest of the week kind of LOL, till the weekend arrives and more happenings.
How has your week been ?
I am now off to sleep for a bit as I am exhausted,
Woof with love from Layla