Woof Fur friends,
How are you ? Are you getting excited for Christmas ? I am although Mom says I got all my gifts for Hanukkah so she is not sure if I will get something for Christmas. I call that unfair and discrimination BOL. What do you think ?
We have been busy as always although it was raining I decided to stay indoors unless I had to do my business and watched Mom run around doing errands and getting wet.
My new game is when I hear the leash I go hide in my box and refuse to move which makes Mom mad sometimes as she says she has no time for all my games like that as she has things to do. Too bad, I do not want my paws wet.
I also made sure on the errand list was my favorite bones and warned her that if she did not come home with them I would bark at her.  Guess what she listened to my orders so I am one happy girl here.
Yesterday, Tuesday, we went on an adventure to Pier 33 as we were planning to go to Alcatraz. The weather was great and warm although Mom, being Jewish bundled me up in a hoodie just in case. Grrrrr I hate clothing. This was an organized fun day out by PAWS (Pets Are Wonderful Support) and when we got there although they had been told that dogs could go, they said no when we wanted to board. There was another dog also who was turned away. So we just spent time wandering around the pier and then came home. It is very interesting as Federal places do not allow Assistance Dogs even with all the legal paperwork but service dogs yes. State Parks allow dogs, so a lesson was learned and as Mom said if Layla cannot go neither would she. So bang went the idea of seeing Alcatraz.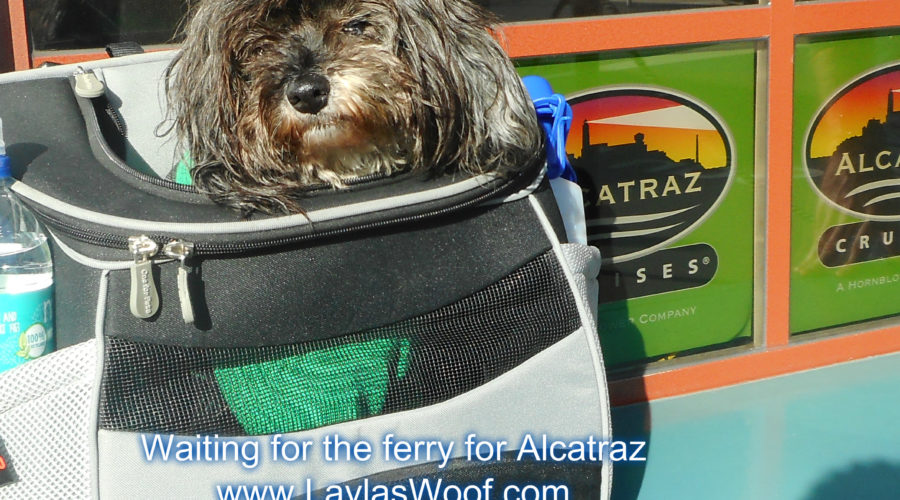 Our plans for the coming days is Mom is working and I am just bossing her around when I want to go out or to the park and she has promised me as soon as the weather is nice again she will take me somewhere. I cannot wait as I love riding on the trams and smelling and seeing other places plus of course getting lots of pets from strangers. Best of all BOL of course is Mom carries me in the backpack part of the way, ohhhhhh I am a lady of luxury.
As we mentioned in our last blog and reminding everyone again, this is a happy time for some but a miserable time for others. So many pets are being dumped at shelters and I am noticing more and more how many seniors which is even more upsetting. I have been staying up late at nights with others cross posting everywhere to try save as many as possible. I am slowly giving up on people and their cruelty. A pet is for life, not for how you feel, and I question all the time how many  of them dump their senior family at different places as they are too lazy to be responsible and care for them. It just makes me sick.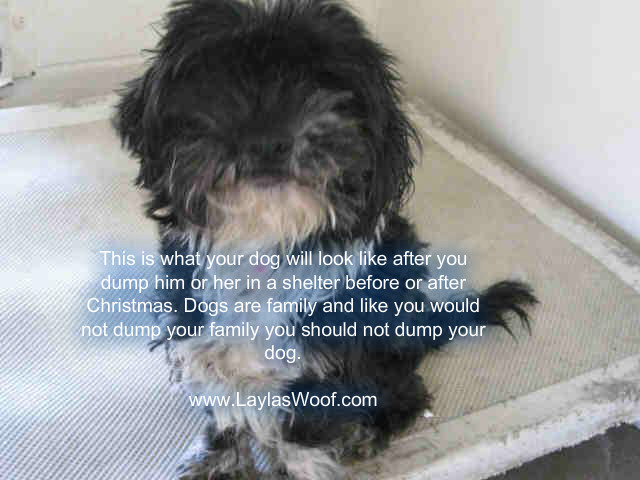 Mom also wants to add in memory of my sister which we do every year is the Christmas Tree in the dog park my sister used to go to. What they do is decorate one of the trees and put all the photos up of all the dogs, I think it a great idea and there are times like this that I wish I had had the opportunity to meet her.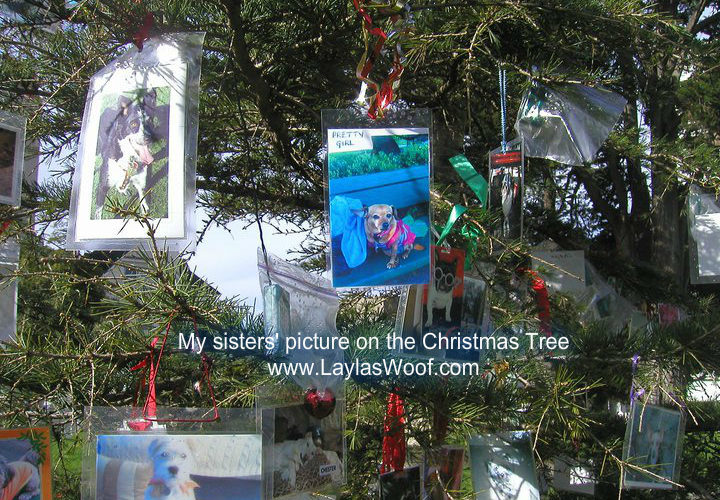 NOW before I forget I want to wish all my fur friends Happy Holidays, may you have a wonderful time with your families who you are blessed to have, and I cannot wait to hear what you found under the Christmas Tree.
Woofing lots of love,
Layla
PS. A reminder of the Christmas hazards for our pets which we must not forget