Woof Hi everyone, we have had a busy fun week although grrr the rain has come back, not fair at all, as I was starting to enjoy the sun again which is good for my old bones.
Last Saturday we went on an adventure to Balboa Nature Reserve to see all the flowers. Mom being Jewish worried I would be cold so put a jacket on me and wow was it hot, she took it off and let me go in the nude, best way to go.
We walked along this pathway to Mom and Aunt Laura found a bench to sit on and they sat back and relaxed while I wandered around and guess what did not sit for nearly 3 hours and of course I made Mom get up and down to catch me, it was so much fun.

Thomas, Coco and I had so much fun and I love spending time with them, they are my favorite friends.
I came home exhausted but BOL not as tired as Mom from running after me, it was pawsome to be outdoors in the sun.
On Monday it was free ice cream at Ben & Jerry's so Mom and I went there to get ice cream. Mom got her favorite coffee ice cream of course and they gave me a cup with a small spoonful of vanilla which was so so good and I gobbled it up very quickly and wanted more but Mom would not let me, she is horrible sometimes. She made me sit on my plastic cover as she did not feel doing washing if I spilled on my pillow in the stroller, but shhhh dont tell her I licked all the spilled ice cream off the plastic, you see I help her keep things clean BOL.
So that has been our week, busy enjoying the sun but the rain has come again so we are once again stuck inside grrr.
So before I go back to nap as I need my naps so that I can bark at Mom more BOL, we would like to wish all our friends a Happy Easter and please keep us safe from all the Easter Hazards.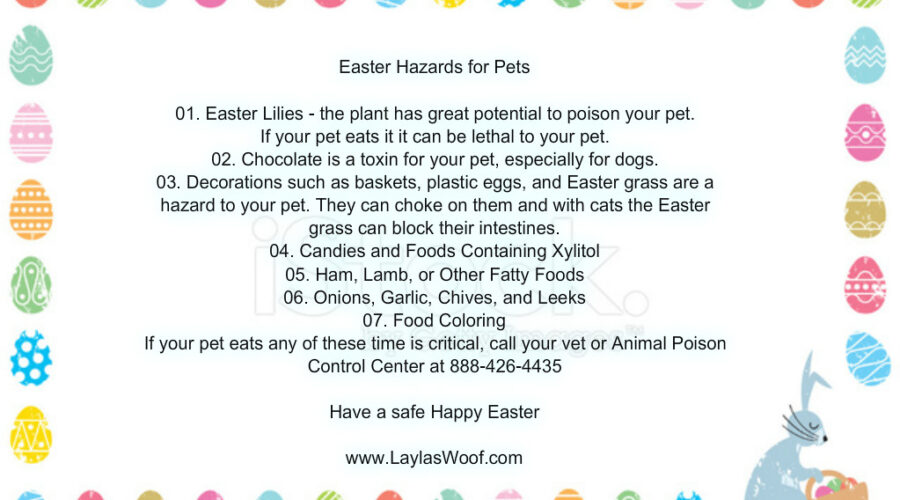 Enjoy your Easter Weekend, have fun and do not overdose on Chocolates,
With woof and love from
Layla