TGIF!!!!!
I cannot believe we are already in December; this year has gone too fast I think but praying 2022 will be a good year for all.
Today is National Mutt Day – This special day is celebrated twice a year, Dec. 2, and July 31. The days help to raise awareness of the plight of mixed-breed dogs in shelters. There are millions of smart and healthy mutts in shelters just waiting for someone to give them a forever home.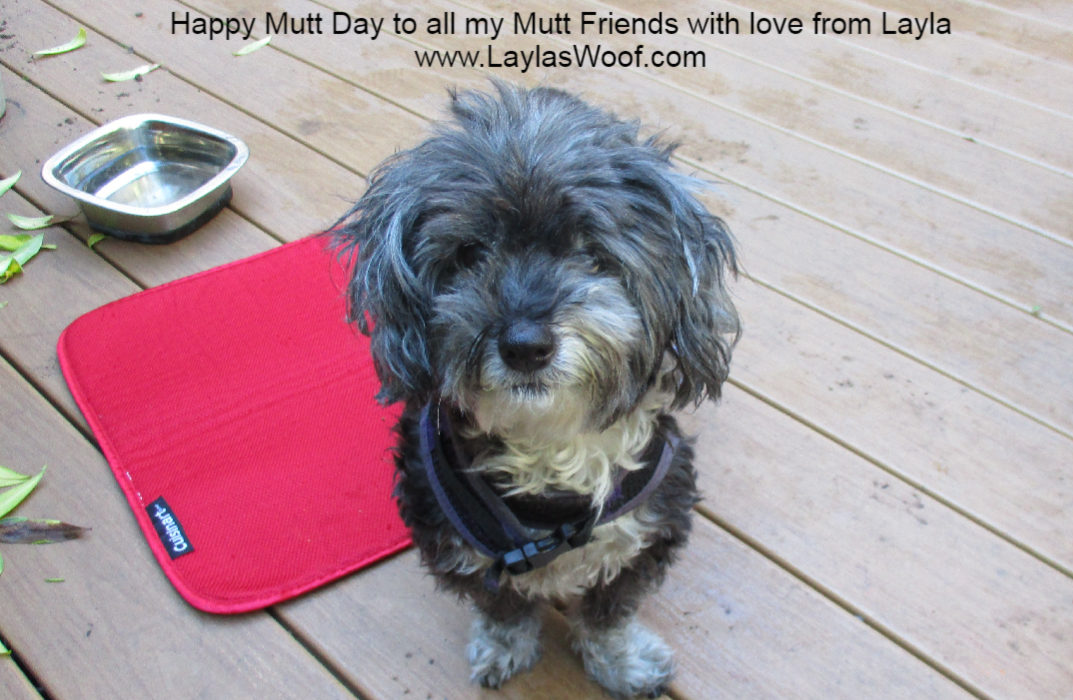 There are so many sitting in shelters waiting for homes it is heart breaking and instead of buying from a breeder go down to the shelter and rescue one, mutts are the best, the love unconditionally and I personally think they are grateful daily for having that chance of a home.
Layla is a rescued mutt, and I would not change it for anything in this world and will always rescue.
As most of you know the past week has been Hanukkah, the festival of lights, for 8 days we light candles, eat latkes and donuts and oily food to remember the miracle of them thinking the oil would last for one day but it lasted for 8 days.  So as we celebrate that miracle, I each night when lighting the Hanukkiah I pray for a miracle for all the homeless dogs and cats sitting in shelters waiting to be rescued and adopted.
They do not have a voice, so we need to speak out for them to save their lives.
So, on this note lets all pray that shelters will empty and 2022 will be a better year for all those mutts in shelters
Have a wonderful week all, be safe and hug your furry babies
With love from
Layla