TGIF !
Hello, my friends and how are you?  This Sunday is very important as it is Mother's Day and I am blessed to have an awesome Mom, so I dictated  her a letter.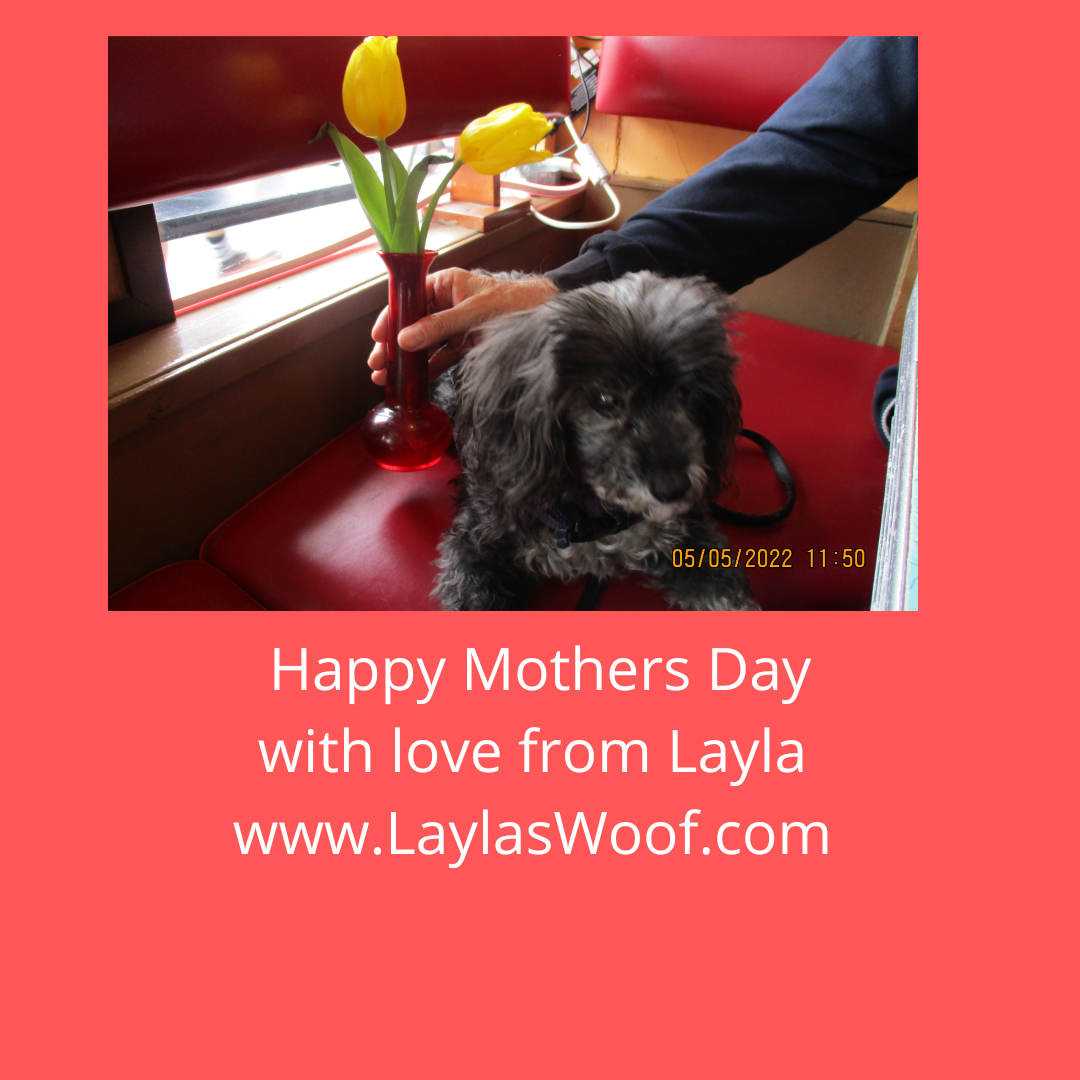 Dear Mom,
Happy Mother's Day. I tell you every day with my wagging tail what an awesome Mom you are and how blessed I am to be with you and grow old with you.
We have our up days and down days, but you are always there for me, take good care of me, make sure I eat, drink, poop and pee and what more can a fur kid want but that. It is the unconditional love you shower me that I am so grateful for.
You keep me safe in my backpack when we go on the busses, you make sure I get good walks even when you are tired, you take me on adventures to different dog parks, the promenade to see the sea lions and sea gulls, dog events where I get spoiled with lots of treats, and so much more, we are always doing something exciting so our lives are not boring.
I am so blessed you adopted me from that lousy shelter, you always tell people that I have come from pound to princess, and I know you think I am a Diva but that is because of you and I would not change anything in this world.
So, woof woof woof thank you for everything, you are the bestest Mother on earth and I am one happy dog,
With a woof and love from Layla
This Sunday is not only Mother's Day, but it is also Mayday for Mutts," a day to celebrate our mixed breed pups (as well as seniors and special needs dogs) and kick off a month-long promotion of shelter and rescue adoption.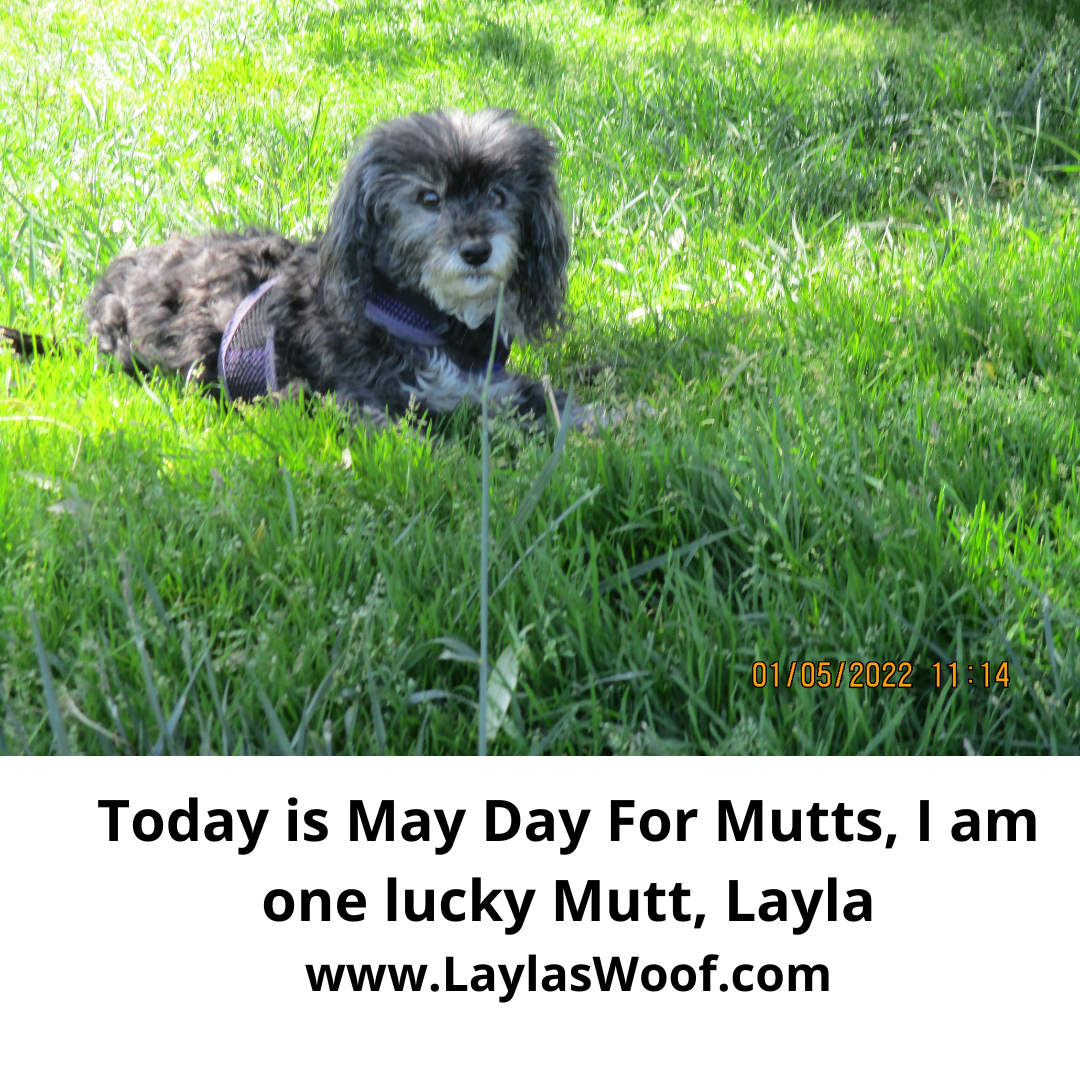 So as Mom calls me her Shmutter Mutter BOL, who is joining us to kick this promotion off this month, there are so many mutts desperate for homes.
To all the Moms that are Moms to fur kids, Happy Mother's Day, have a wonderful day and we hope you all get spoiled,
Woof with love from Layla