Woof to all my friends,
Did you know that Valentines might be over but on Sunday, 20th February is National Love Your Pet Day?
This is a very special day as it makes us humans realize how much we love our pets and how fortunate we are to have them in our lives. Something I would not change ever. I am aware that we spoil our pets daily, but I love the idea of one day a year is dedicated to them.
Did you know that most households in the United States have at least one pet? There are more cats than dogs in the U.S., mose households have dogs not cats, but the difference is not that much. Pets are not only canine and feline, there are quite a few who prefer the birds, reptiles, fish, or rats.
Whatever pet it is they all deserve to be extra spoiled on this day.
Below are some ideas of what we can do, and we cannot wait to hear from you what you are going to do.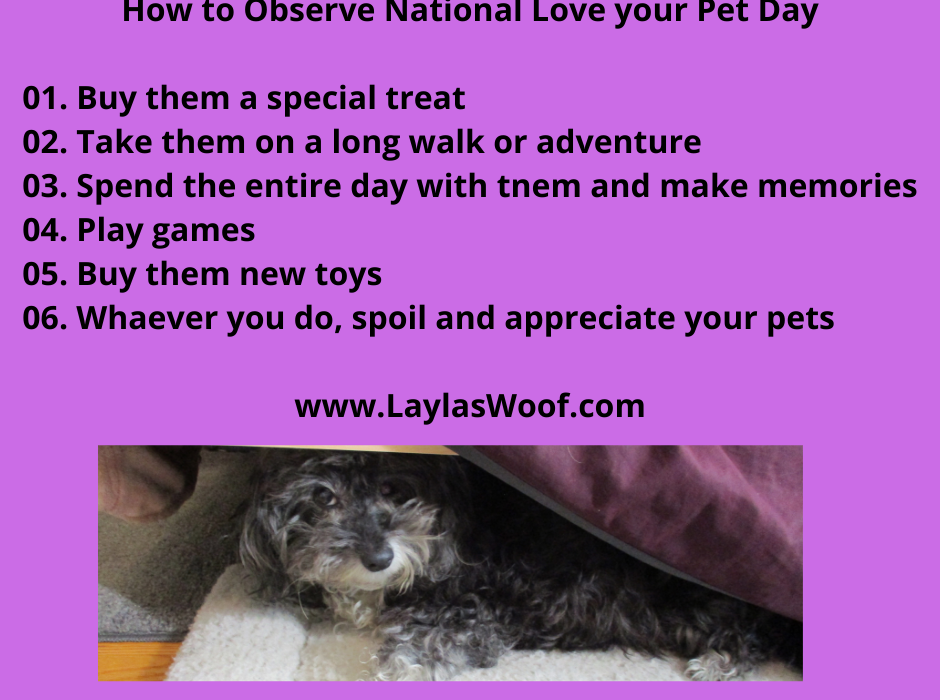 So, to all my fur friends Happy National Love Your Pet Day and we hope you gets lots of treats, fun with your humans and please make lots of memories.
With a woof and love from Layla