November is here
TGIF ! Phew it is Friday and I am really looking forward to this weekend, to kick back and relax, I need it. Madam on the other hand is full of energy so am sure my relaxing will be walking her also.
On Sunday we went to a Halloween Party in the Dog Park, it was fun seeing everyone, especially those I have not seen for so long, catching up and eating delicious food.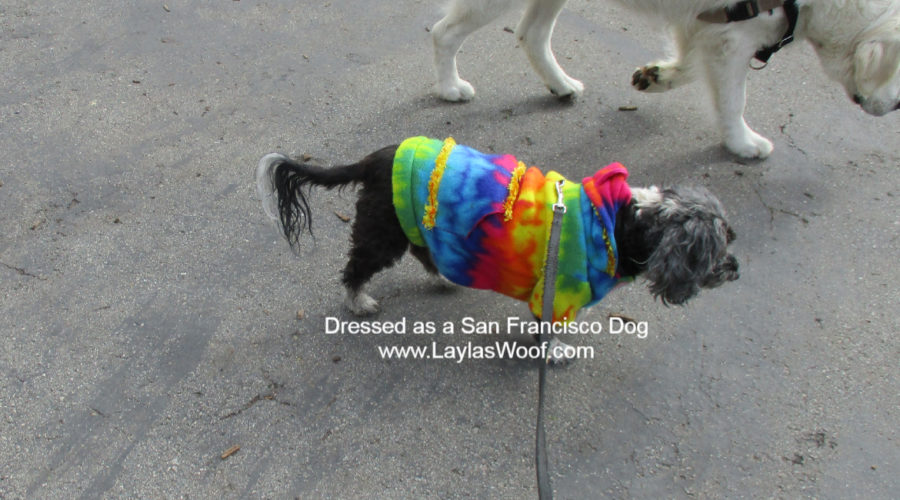 I decided not to stress Layla out with a costume this year but instead put on her, her tie dyed jacket made by a friend of mine and she went as a San Francisco dog from the 60's. There were some cute costumes and it was a lot of fun, although Layla does not do well at events anymore so she was ready to go home within a few minutes.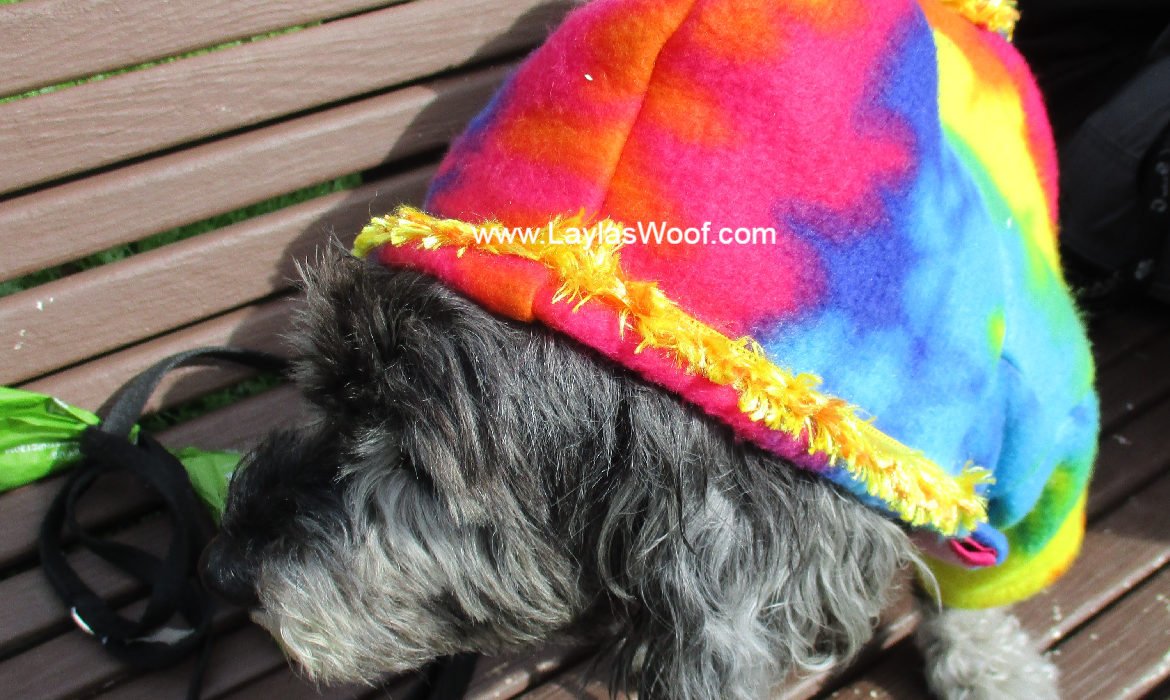 Halloween always brings back bitter sweet memories for me as I remember the last time Baby dressed up for Halloween, our first one in San Francisco, see the photo below. It was the last event we did together as 5 days later she passed away from IMHA.
It came on suddenly, from one moment running in the park and within 24 hours she was listless lying on her bed refusing to eat or drink. I at the time lived around the corner from the vet so I ran her there and by the time they figured out after tests what was happening, there was very little we could do for her, she spent her last night at the clinic, went into a coma and I held her in my arms as I let her cross the Rainbow Bridge. It was one of the hardest days in my life and I miss her in so many ways to this day.
So today I decided that the blog would be a memorial for my little trooper, my rock, who went through so much with me but we survived it all and once we were free, in our own home she crossed the Rainbow Bridge.
Everyone please hug your fur kids, make memories and remember we are all blessed to have them share our lives with them.
Have a safe wonderful weekend
With a woof and love from Layla