Hello, all my fur friends today is an important day, it is Earth Day, This day is so important for all of us as we need to keep our planet clean, look after the environment and make it safe for the future generations.
Before it is too late we need to keep our oceans clean, the wild life safe both in the ocean and on the land and most important is to keep our air clean so that we can all breathe which means leaving forests alone.
So we are asking all our friends to work with us keeping our planet clean like we keep our houses clean.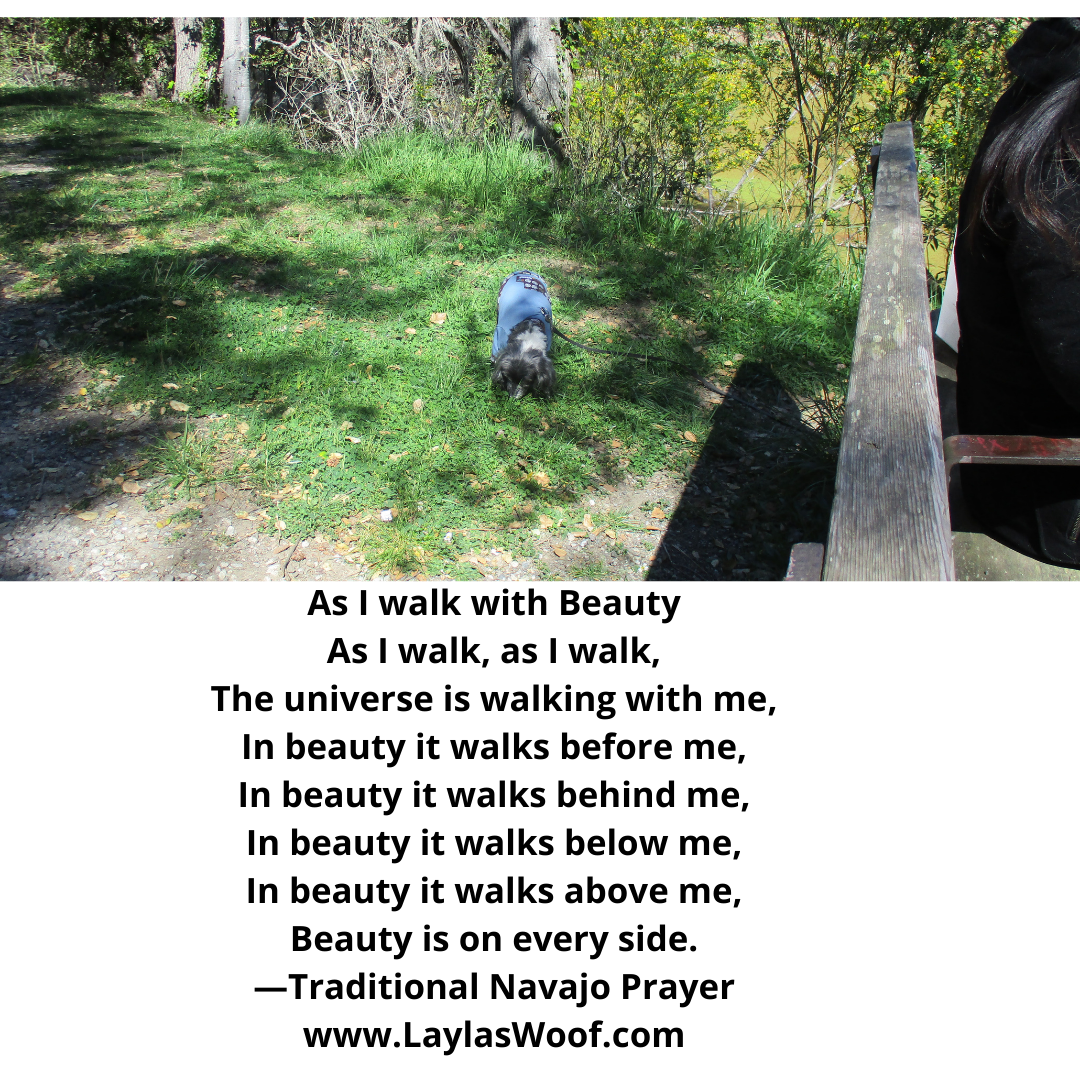 Life here in San Francisco is slowly getting back to normal, events are slowly starting with the weather warming so weekends are becoming busy for us.
Last Sunday we went to Easter Sunday in the park which is held every year by the Sisters of Perpetual Indulgence. It is a fun filled day in the park with many wearing costumes, a show and so much more. This one was the first in three years so it was extra fun.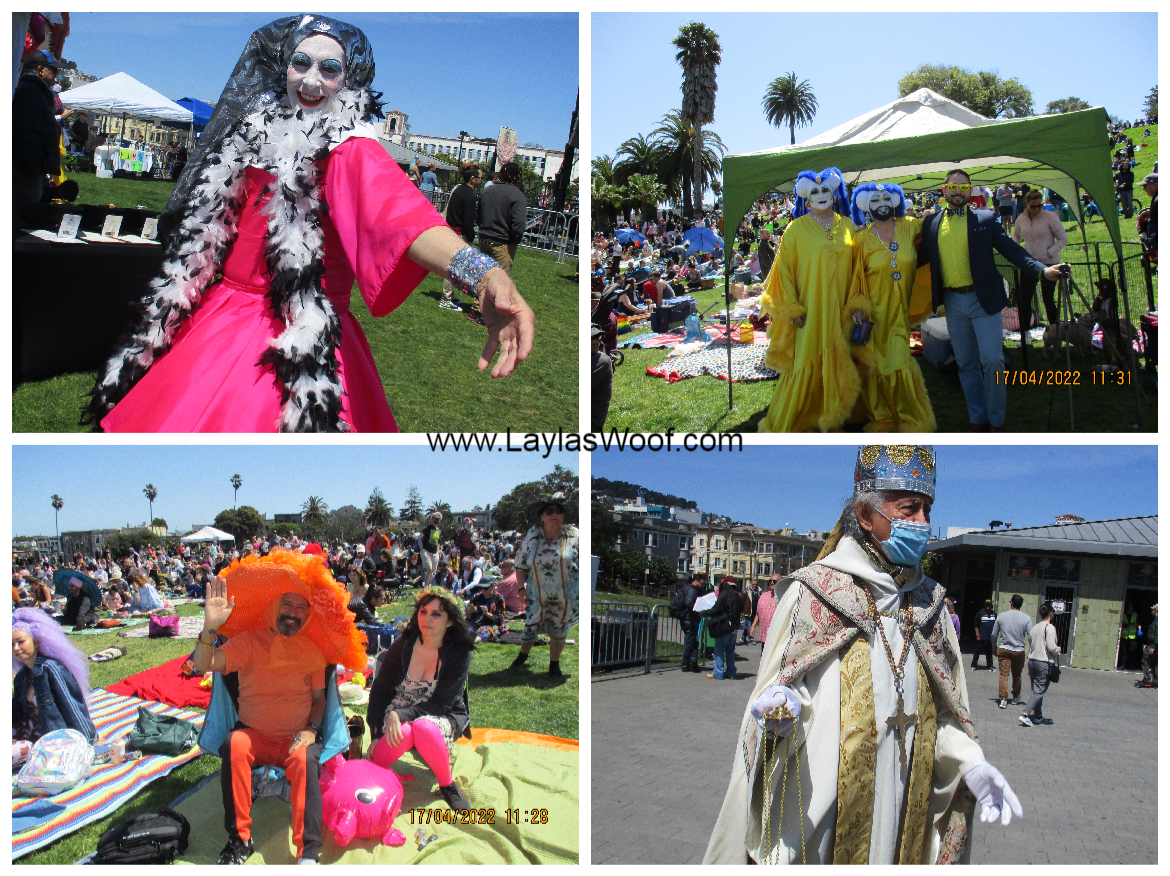 The Sisters of Perpetual Indulgence are an organization of queer and trans nuns. They believe all people have a right to express their unique joy and beauty.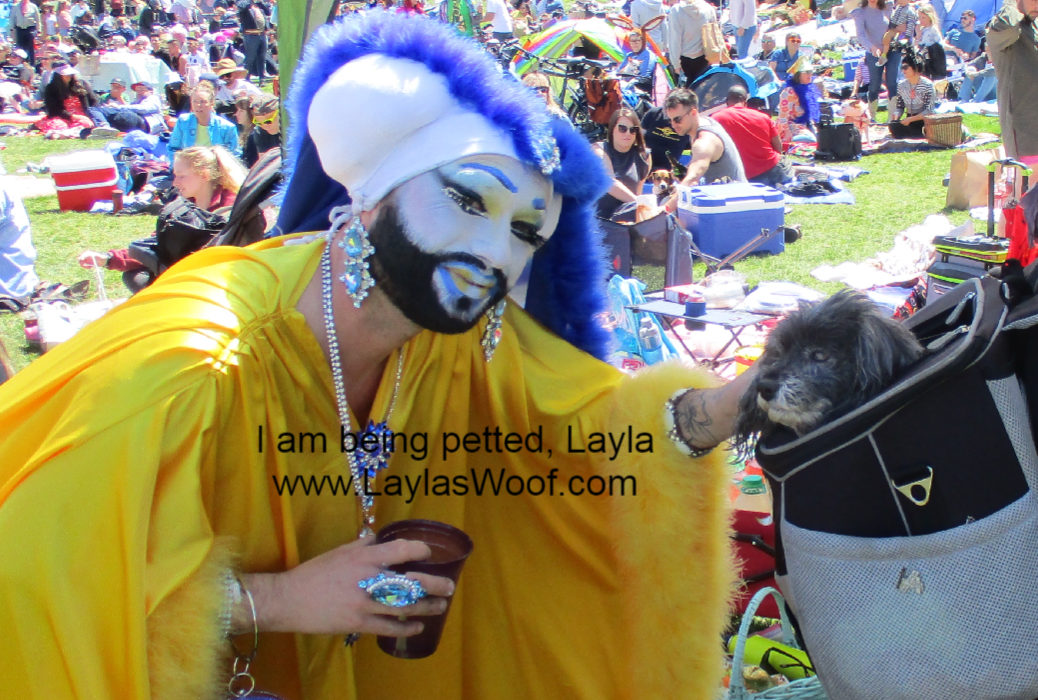 The Sisters devote themselves to community service, ministry, and outreach to those on that need it.  They promote human rights, respect for diversity and spiritual enlightenment.
They use humor and wit to expose bigotry, guilt that chains the human spirit.
So, we spent a couple of hours there walking around, Layla was in her backpack because of the crowds and she was happy that way. It was fun to be out with others and just laugh at all.
This Saturday is one of my favorite dog events, DogFest in the dog park near where I live. I am so looking forward to seeing all the dogs, people and the vendors and of course see what is new on the market.
I will be taking Layla with me of course but once again she will be in her backpack as she is safer there at her age especially.
As I said life is slowly getting back to normal and it is such a wonderful gift, sun shining, mask on and off we start our fun this year.
Have a great safe weekend everyone
With a woof and love from Layla