TGIF !!  Friday has arrived, the weather is warming up and that means adventures woof.
Mom has had her vaccines so she is good to go is all I can say. I am really getting excited here as life has become boring and I am tired of walking the same routes every day. I know there is lots to smell but I am bored so it is time Mom takes me places. I will make sure she wears her mask and we do social distancing.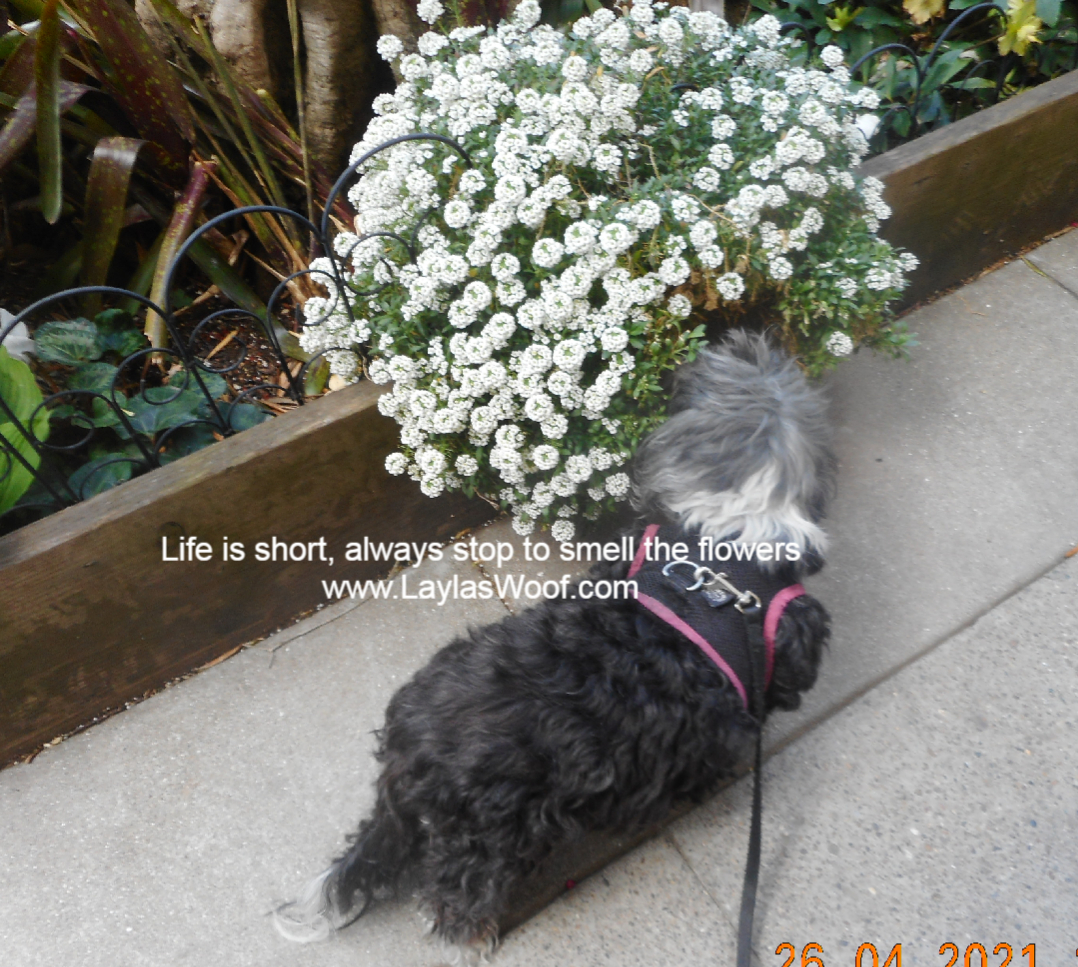 Last Saturday we went to the opening of a new pet store, it was such a hassle to get there, they had advertised that they would be giving free toys for the dogs, and other goodies and I personally can say it was a waste of time. The staff knew nothing when I asked them for something, they had rows of rawhide which is such a no no that for me, Mom it was a one and only time I will go there. Will stick to the local store instead which I love.
Now very important, today is National Adopt A Shelter Pet Day.
Each year, National Adopt a Shelter Pet Day is on April 30th to raise  awareness for the thousands of pets that are waiting and needing for  adoption from the shelters. Animal shelters require year-round assistance and adoption is a part of the process.
I am a rescued dog, Mom adopted me from the Carson Shelter in Los Angeles over 10 years ago and living the life of a princess and that is why Mom and I discuss this every year as we want others to have the same opportunity I got. There are so many pets sitting in cages in shelters desperately looking for homes, we see it on social media and we all need to step up and help them, we cannot be silent.
We must also not forget that black pets are harder to get adopted than others so please remember them when looking.
Below is a list of what we must not forget when we go to a shelter to adopt a dog: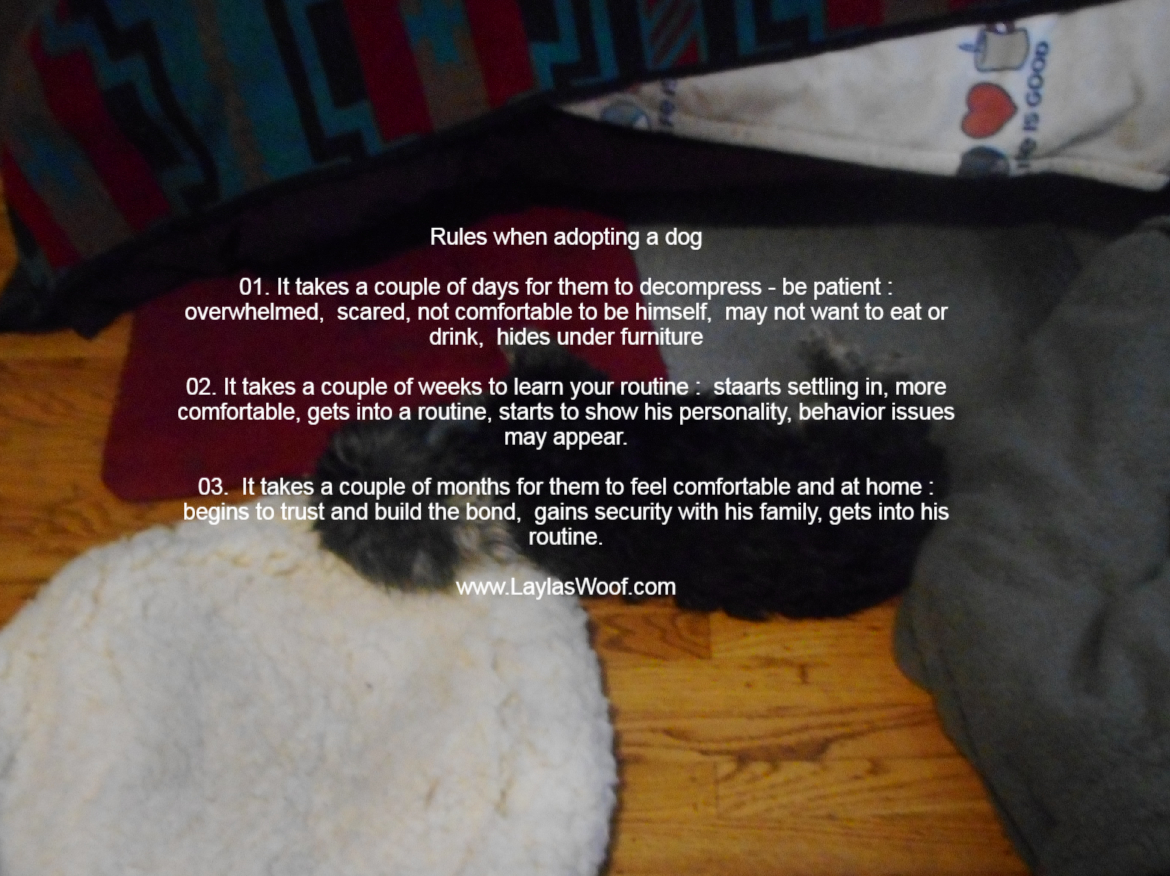 Here are links where you can search, I found Layla on PetHarbor.
Please also remember that if you want a pure bred dog you can also find them in a shelter or rescue organization, why pay a breeder when you can save one instead.
So now that I have spoken up for those that do not have a voice, I  reminded everyone how important it is to open your home to an adopted dog as they are not to blame for being in the shelters, the humans are to blame for dumping them there, which is so not fair and as Mom says may Karma get those humans.
Please take care everyone and have a great weekend
With a woof and love from
Layla