Woof all my friends,
Can you believe it is the end of April, this year is going so quickly. We had a busy last weekend which was pawsome but tiring.
On Saturday we went to DogFest. It is an annual Dog and Kid event held in the park not far from where we live. It is an annual fund raiser for one of the Elementary Schools in our area. A fun filled day, chaotic with lots of booths selling dog products and other items.
Layla with age is not doing well at events anymore, she has become afraid of all the chaos plus her sight is going so with all the people and dogs I carried her on my back in her backpack. She is happy sitting in it and very relaxed They were handing out samples of different treats which she was very happy to snack on especially the different jerkies LOL.

I was very surprised that there was only one Rescue Organization there this year as there is normally all of the Bay Area Rescues, but I think a lot of people are still getting back to normal lives.
On Sunday we went to chill in my friends' garden which was great. Layla loves going there as she is alone wandering around, sniffing, and exploring plus she feels safe as there is no one else there. It was wonderful sitting outside in the sun, drinking tea and chatting. It was a fantastic morning and just what I needed.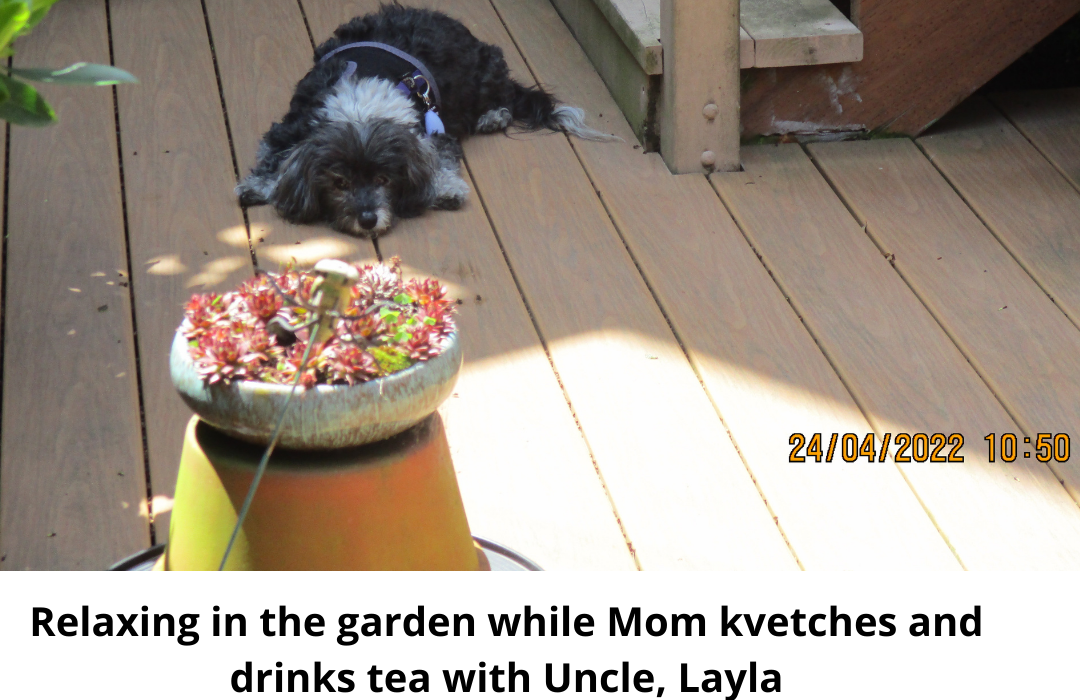 Saturday is a very important day in the National Pet Holidays, it is National Adopt a Shelter Pet Day. I have always adopted from shelters as they need homes and will not support Puppy Mills or Breeders. I am aware that people will argue that there are some very responsible breeders, but you cannot change my mind as too many pets are dying in shelters because of the over population.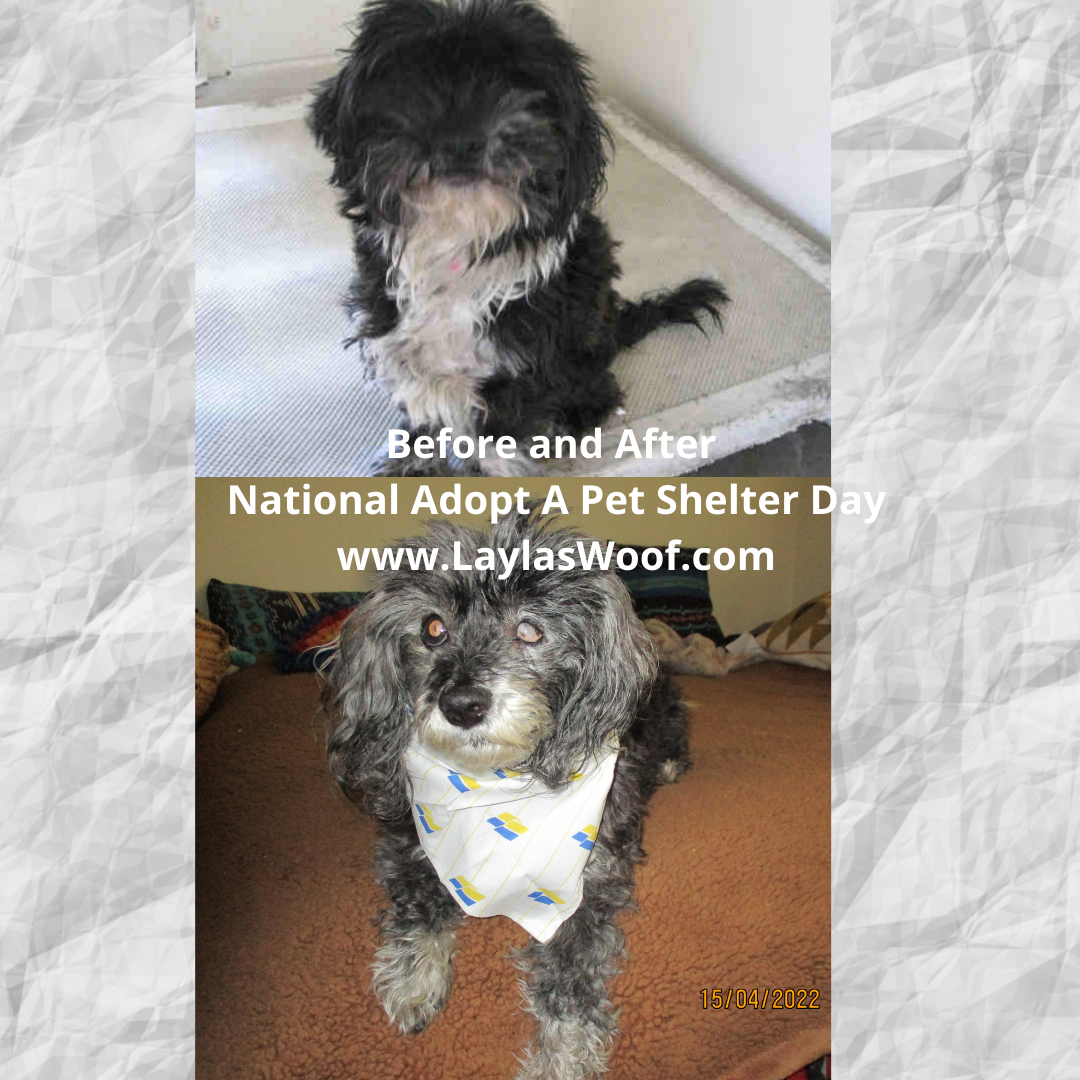 So, Layla is woofing to everyone please #adoptdontshop and open your home to a shelter pet. They have been let down by humans and deserve a second chance. Share this with your friends, family or co-workers to go to a shelter on Saturday and adopt a new fur kid.
Have a wonderful weekend, be safe
With a Woof and Love
From Layla