Its Friday, week is over and Mom has decided this weekend we are taking it easy. The boys went home on Sunday and since then Mom has been busy catching up on housework and so much more. She is one busy lady. I just lie around watching her BOL.
I am aging and so is Mom so she has changed our diets to make sure we stay away from vets or doctors and medications.
So she has tried a new food on me.  We first tried Canine Health from Dr. Harvey's but I started scratching so she changed me over to their Allergy diet, wow what a difference.  Since I am eating their food mixed with mine I have no allergies, no itchies, and am feeling really great. Mom has been adding their fish oil to my food also.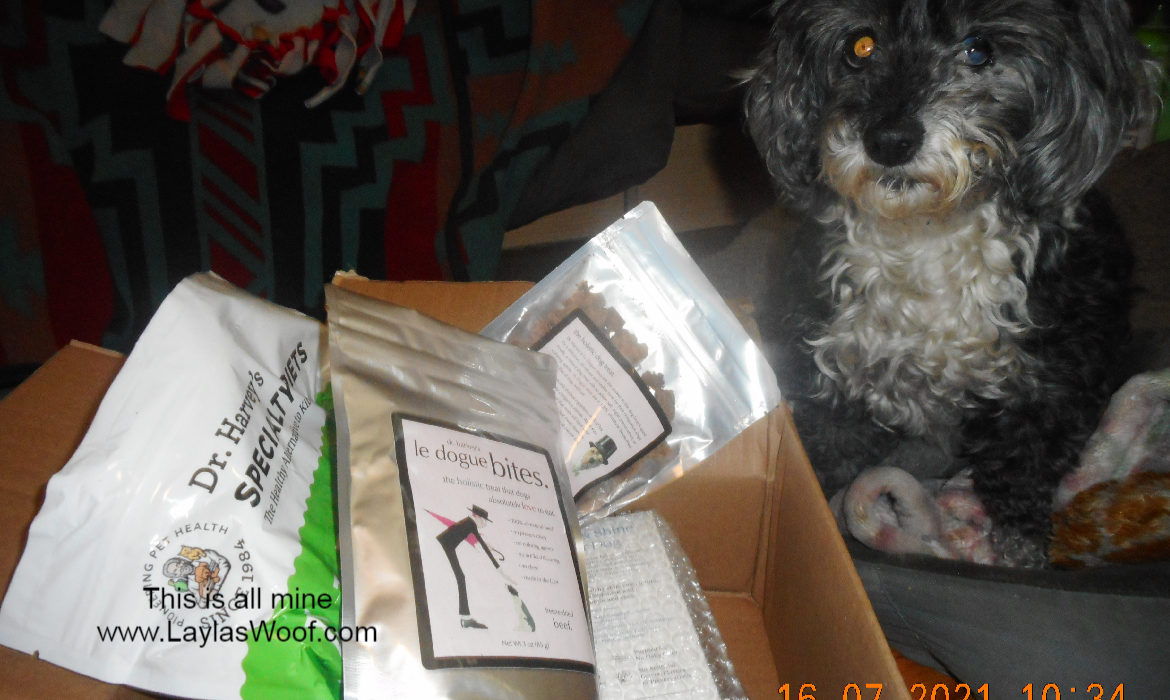 I first tried the Turkey flavor which was yum, and then I got from them for the review the Fish flavor, double yum.  Mom is worried I am becoming a cat BOL.
What is in the food, all goodness as Dr Harvey's is holistic so there is no worries about junk in the food. It is dehydrated, you put a scoop in my bowl, add hot water and wait a couple of minutes for it to rehydrate. Mom then adds my favorite proteins and my meal is done.
The ingredients are : Whitefish, Carrots, Flaxseed , Broccoli, Green Beans, Cabbage, Hydrolyzed Fish Collagen, Pumpkin, Sweet Potato, Chia Seeds, Butternut Squash, Spinach, Tricalcium Phosphate, Turmeric, Ginger,Dandelion, Inulin, Zinc Proteinate, Iron Proteinate, Taurine, Vitamin E Supplement, Copper Proteinate, Nicotinic Acid, Manganese Proteinate, L-Carnitine, Vitamin A Acetate, Selenium Yeast, d-Calcium Pantothenate, Thiamine Mononitrate, Pyridoxine Hydrochloride, Riboflavin Supplement, Biotin, Vitamin B12 Supplement, Vitamin D3 Supplement, Folic Acid, Bacillus licheniformis, Bacillus subtilis, Bromelain, Papain
The Fish Oil is amazing also as it's a mix of mackerel oil, sardine oil, herring oil, anchovy oil. It tastes so good and I approve it.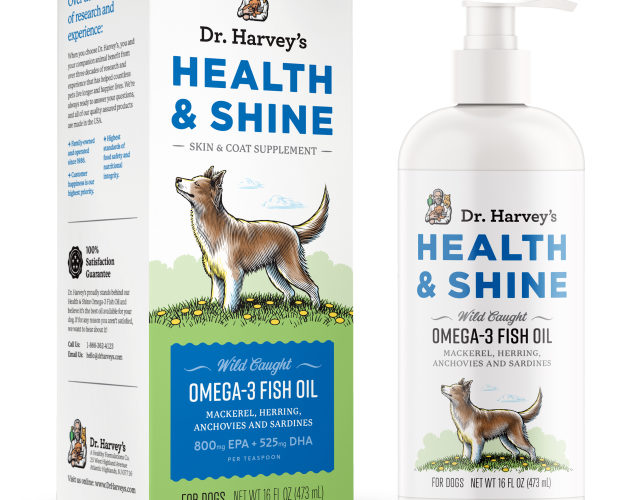 And then to spoil me Mom got Dr Harvey's Le Dogue bites, these are the best of the best. One ingredient freeze dried beef and they are my favorites at the moment. I am being extra good to get them BOL.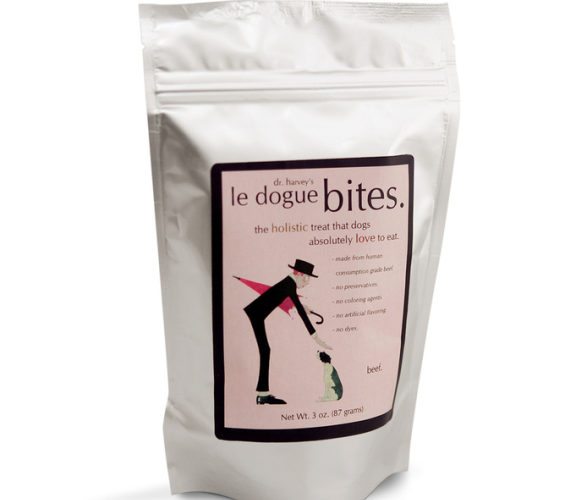 So as you can see I am eating very healthy, not itching and very happy thanks to the Dr Harvey's products. And because we want everyone to enjoy them we now have a coupon for their products – 10% off – Layla10 so we hope everyone will start shopping.
Their link is : https://www.drharveys.com/
We were sponsored for this review with their products.
I am now off to finish my food as I have told you all about these great products,
Have a great safe week everyone
With a woof and love from Layla