TGIF!!! The weekend has arrived and with the weather still being warm I plan to go to the park as much as possible plus we are going to a dog event on Sunday.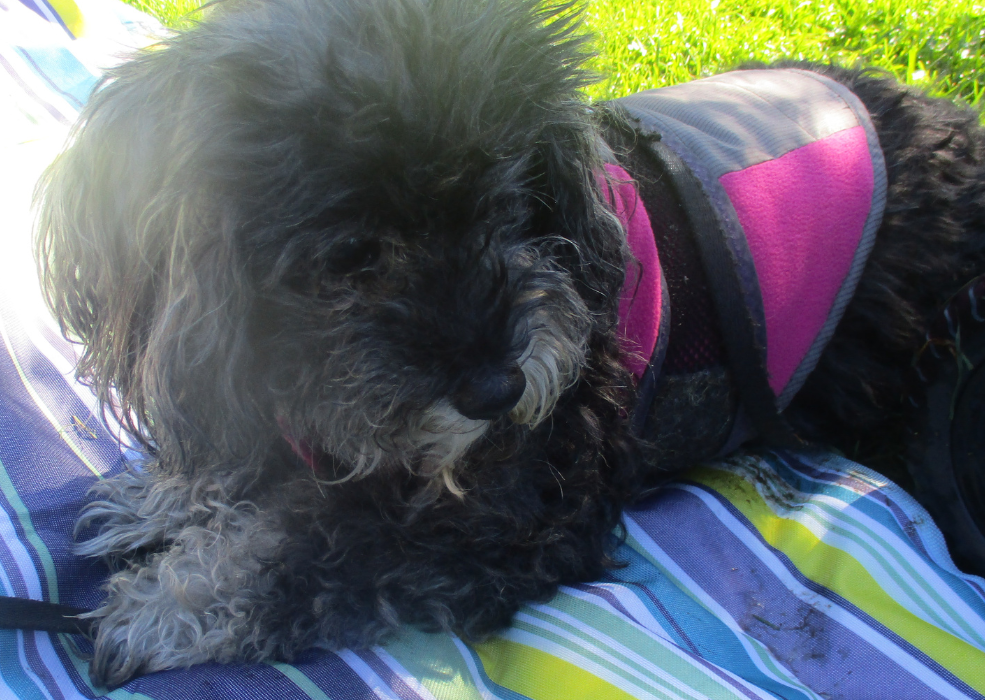 Layla had her 6-month checkup last week where with the vet I discussed her quality of life as she is over 15 years old, in so many ways healthy but since her fall her anxiety has gone through the roof and she barks all the time. Her paw thank goodness has healed.
The vet replied to my answer like this which relaxed me a lot as I do not want her to suffer with age.
She is eating and drinking – phew
No accidents in the house – phew
Her tail is wagging – phew
Her heart and internal organs are all good – phew
Barking (I had sent a video to the vet to see) – can be from anxiety and the start of Dementia. She prescribed Gabapentin which I have started giving her and she is now sleeping through the nights.
During the day she gets a calming supplement which is working so she is a lot more relaxed now also which makes my life a lot easier. Vet approved.
So in a nutshell this is what my vet said: She is doing good, her quality of life is good and I should not think about it but focus on making memories, enjoying each day with her and keep her brain working all the time.
So, I have put that question on the shelf and enjoying each day as it comes as I am blessed to have her in my life.
My question this week is what are your thoughts of quality of life? I would love to hear from you,
Be safe everyone, our prayers and thoughts are with all those in Florida, both humans and animals.
Have a wonderful weekend,
With woof and love from Layla and Me