TGIF !!!

As you know October is Domestic Violence Awareness Month and I am sharing my story today again as it is 10 years since Baby passed away and feel, she being my hero should be remembered.

It is easy to tell victims to run but it is a complicated process and can be very difficult especially if your abuser controls the finances so something I always tell victims is hide somewhere in the house or outdoors if safe, a small bag with your documents and whatever cash you can save. Put in that bag whatever your abuser will not not notice is missing as to not cause anymore friction in the house.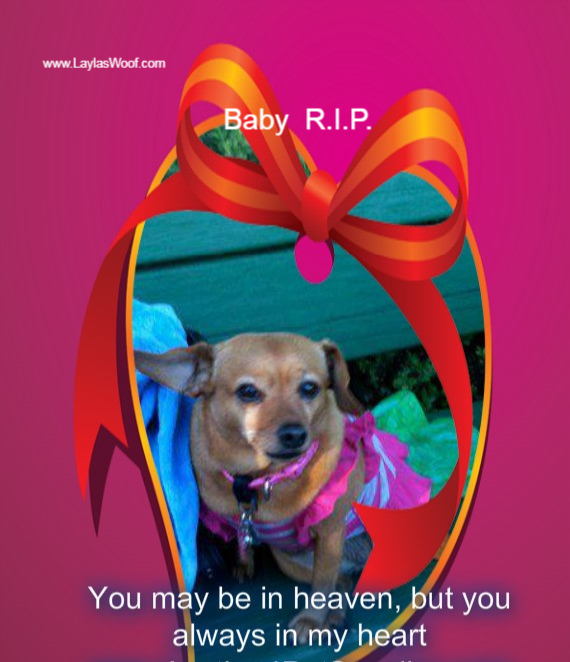 If you can and a friend or family are aware of the situation talk to them about helping you get away if you do not have a car and try to carefully plan whatever you can ahead which will help making the hard decision a little bit easier.

Please note that there is a shortage of rooms in shelters so try have a back up plan so that you do not land up on the streets and try find someone to take your pets that they will be safe. An abuser will not hesitate to harm your pets if you run and they are our furkids so we need to make sure they are safe.

Baby was my hero, she had kept me alive during the relationship, because of her I was able to go for walks and so much more. She kept me alive and thank goodness I had her in my life. 

When I ran I was fortunate to have a friend who picked me up from the house with my dog and hid me at her place till I could get out of the city. I did not have money as my ex controlled the finances so whatever I had was very limited but I sold jewellery to help me buy a ticket to get out of the city where I was living.

Upon arriving in San Francisco I found that shelters did not allow dogs so a wonderful Domestic Violence Organization stepped in to foster her while I was sorting myself out. Since I ran things are changing and slowly pets are being included and the DV organizations are talking more about pets and assisting those that have them.  

She joined me in the shelter about 2 months after I got there, stayed with me in  transitional housing and then we finally moved to our own home, a place to live happily with no drama, a peaceful happy home. 
About 3 months after we got into our own home, she suddenly contracted IMHA and within 48 hours passed away, 5 October 2010. It was one of the hardest days in my life as my angel had gone and I was left alone trying to sort my life out. 

My home was empty, lonely and I felt that it was not fair that when I finally could give her everything she left me but as a friend of mine said to me : She came into your life when you both needed each other (she was a rescue) and left you when you were safe so that you could open your home to a new furkid.

Three months later it happened and I rescued Layla and the rest is history.
So what I have decided to do is to give back and at the moment I am doing a workshop to become a Domestic Violence Advocate so that I can hopefully help others, pets included and be their voice.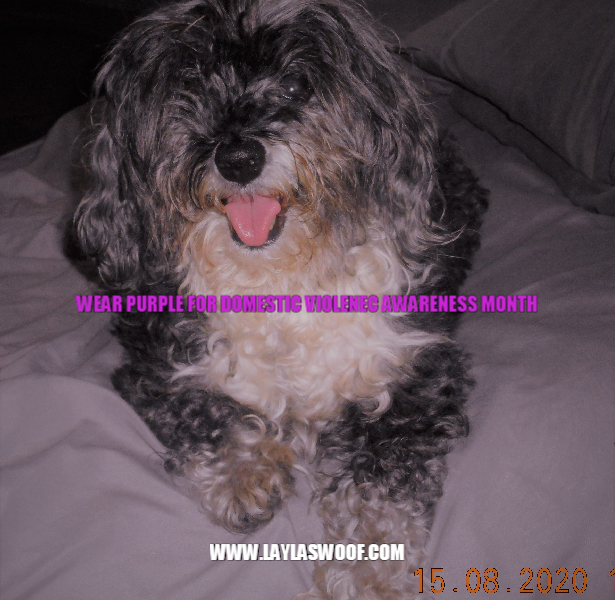 If you know anyone that is in an abusive relationship, reach out, offer help and then let them decide what they want to do, BUT if they know that you are there for them and their pets it will hopefully make the decision a lot easier.

Take care everyone, be safe and remember you are not alone,
With a woof and love from Layla
The Domestic Violence Hotline : https://www.thehotline.org/