TGIF !!! The weekend has arrived and San Francisco is having Pride Weekend, lots of parades and parties and the city is going to be chaotic. I am not sure if
I will go to any of the events this weekend as little Miss Social Butterfly is exhausted from last weekend including a birthday park for her friends in one of the dog parks.
Plus we have Gidget staying with us this weekend so it is one happy doggy home this weekend.
Last Saturday we went to a birthday party in the Alamo Square dog park for Dash and Storm, both seniors now and it was lots of fun. It was great seeing all our friends, hanging out in the park although it was very windy LOL but worth the windy weather.  Troy their father did a fantastic job organizing it all, lots of human snacks, yumm and of course lots of goodies for the pups including little swag bags for them to take home with amazing treats inside. They were all totally spoiled as usual and Storm and Dash were very spoiled.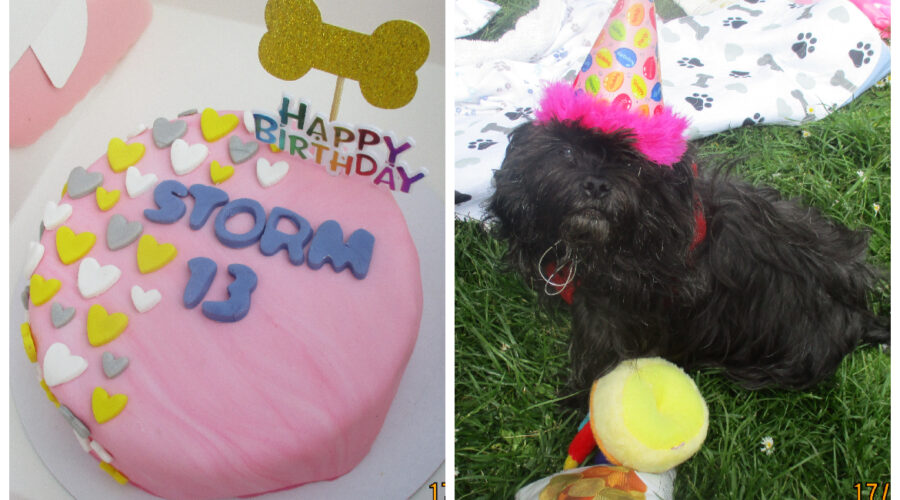 So now you understand why we lying low this weekend although we will do some regular dog park time for fresh air but we will avoid all the chaos.
As you all know Layla is aging and with age she is becoming a puppy again and starting to do things she has never done, stealing treats from her Uncle's pocket and this week I caught her sticking her nose in the recycle bin trying to get to the aluminum foil that I had used for cooking. I now must hide things from Madam to keep her safe and healthy. She is becoming a little mischief maker LOL.
That is what is happening here, please be safe everyone and have a safe wonderful weekend,
Happy Pride to those that are celebrating
With a woof and love from
Layla