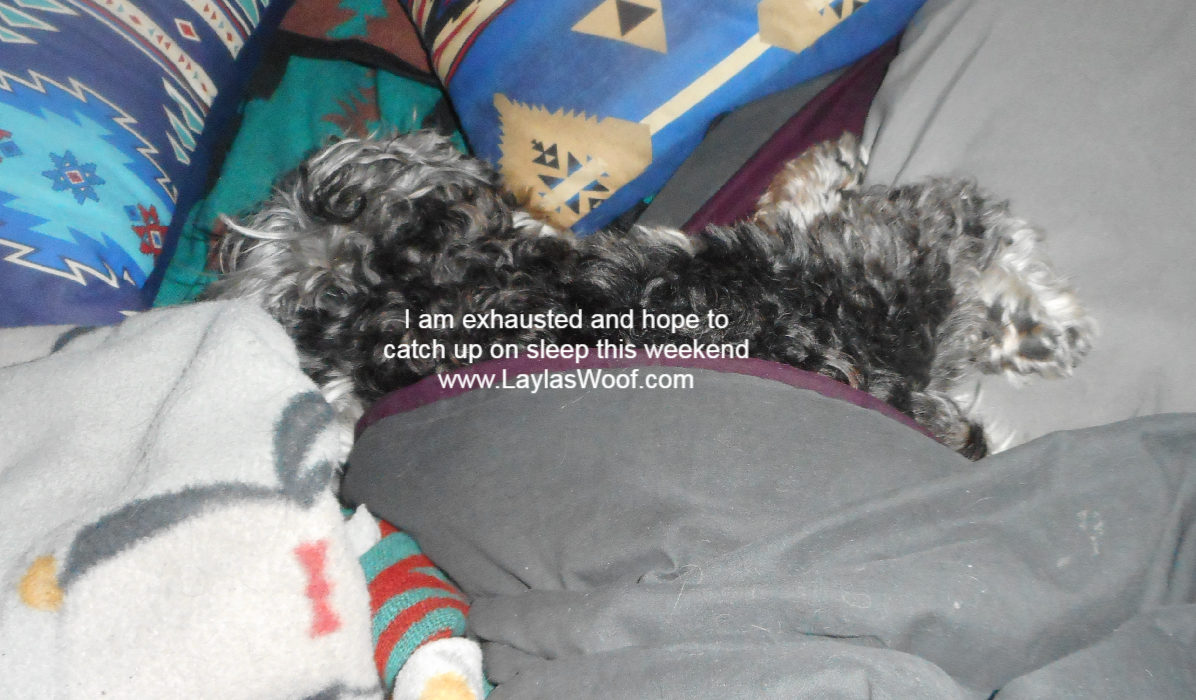 TGIF and guess what ? It is a long weekend ! 

Lots of new happenings in the Layla Neighborhood and I have told Mom I am not really impressed as to what is happening here although I do understand as Mom wants to work more from home than run around and teach.
So this is the news :

Mom has decided to do some dog sitting for different dogs so we now have Gidget on Wednesday afternoons and Louis on Thursdays.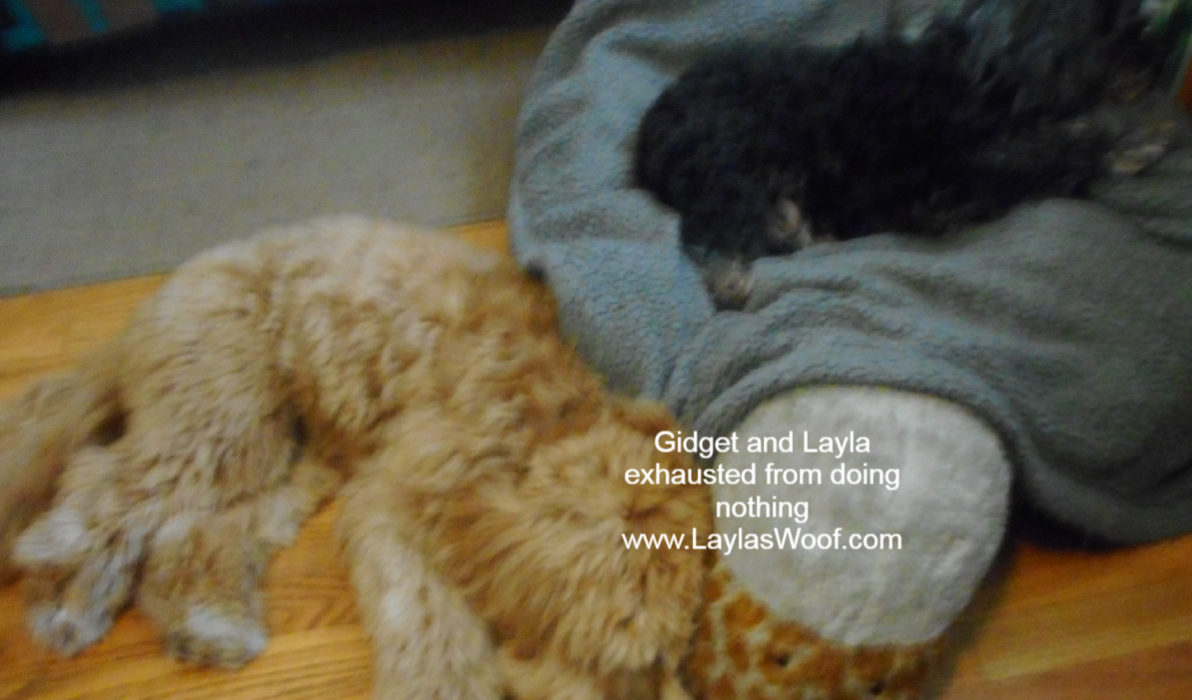 I love having house guests but am having to learn in my old age about puppies and although they are cute and funny they tire me out BOL. I told Mom I am an old dog and do not have the energy for them, so guess what, when the puppy wants to play I go to sleep in my box and it is the best. 
As I am sleeping in my box now Louis is squeaking away with a toy and the jazz is playing in the background.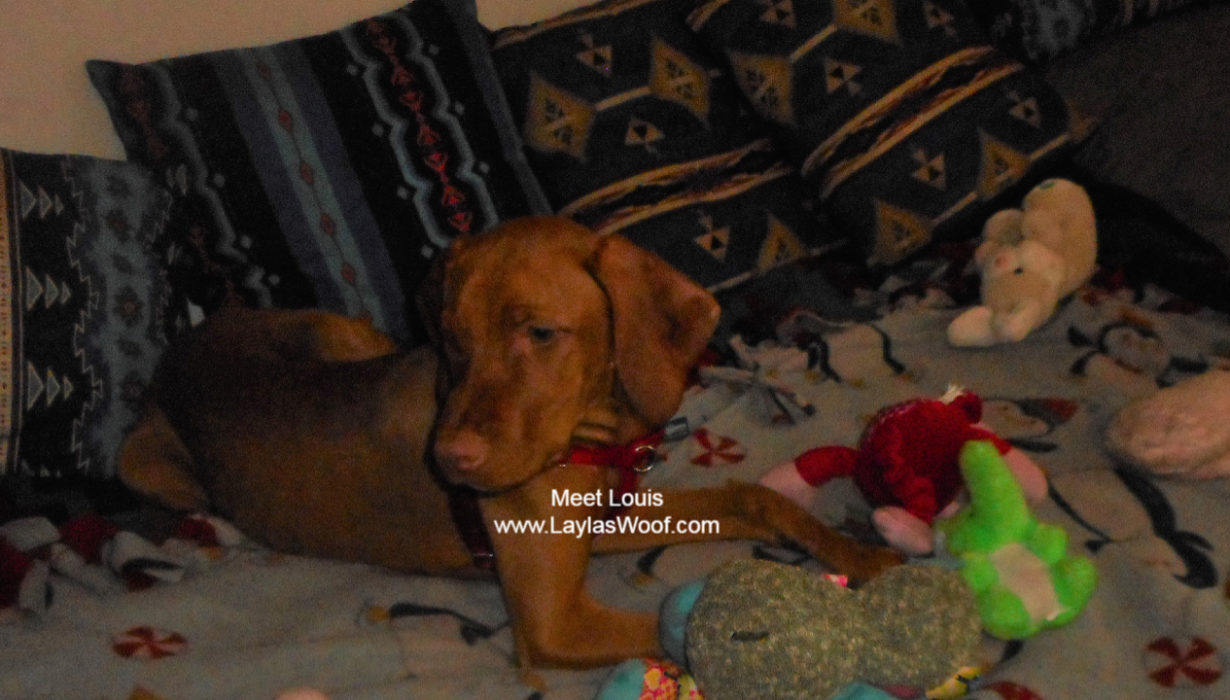 On Saturday Mom took me to the vet as she was worried that I had lost weight but the vet told Mom to stop worrying as I am really healthy. The only thing she did point out to Mom is that my eyes are really dry and that we should put drops in my eyes which Mom is doing. She is concerned that because I have a cataract the dry eyes might start causing some pain and then I will have to go on medications so we are praying the drops will help.

The plus with going to the vet is I came home yummm with a small bag of treats so I was a very happy girl.

The rains have arrived again and it has been freezing cold so we not out and about as we normally are but if there is a drop of sunshine Mom runs to the park LOL or takes me for a long walk.

So that is what is happening in the Layla neighborhood and this Saturday we are doing the Women's March which will be interesting, we need to stand up and speak out. In next weeks blog you will see the photos.

As we said in our last blog we are going to be speaking out this year to save our climate, the animals and everything else.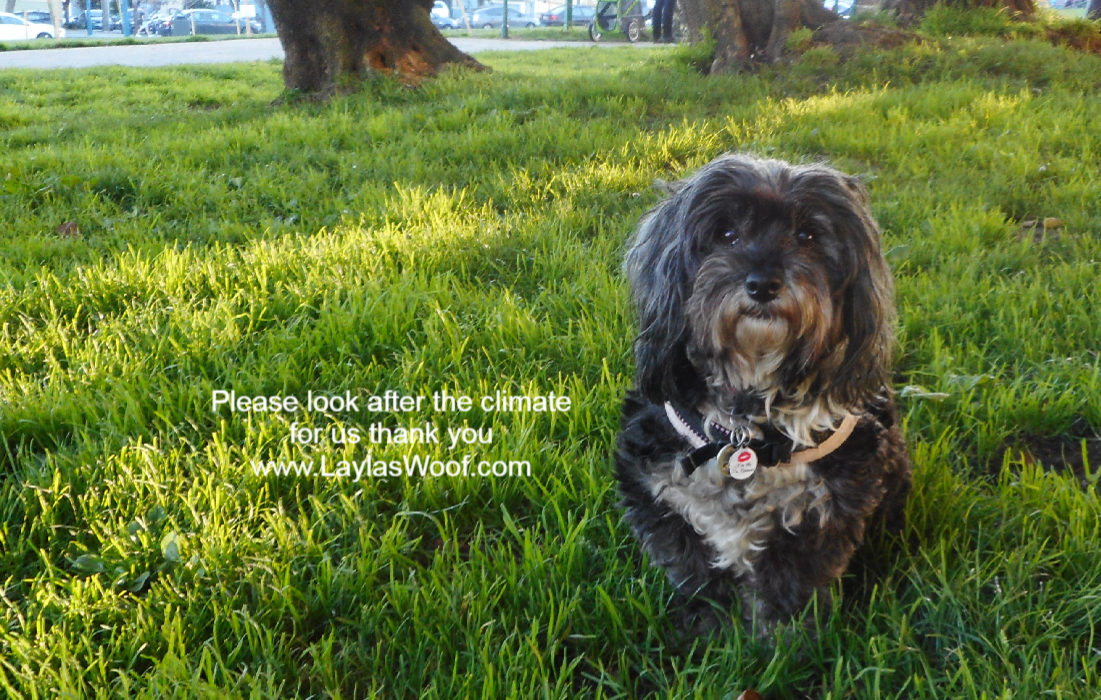 Have a wonderful weekend everyone, be safe and warm,
With a woof from 
Layla