TGIF !!!

How are all you of you doing ? 

We are sorry we did not blog last week but I needed a break from social media which was really good for me, plus Layla was in her element as I was with her all the time.

This lock down has taught me a lot, it has not been easy triggering things inside me that I had buried, but worked through them, plus I have also realized how in a funny way I think Layla misses me dog sitting and having the other dogs in the house, although she does not play with them it is more the companionship and I really noticed it when Gidget came to spend a couple of hours with us last weekend and although Layla does not play with her, she was happy to see her, and they were lying and sleeping next to each other, which of course was adorable.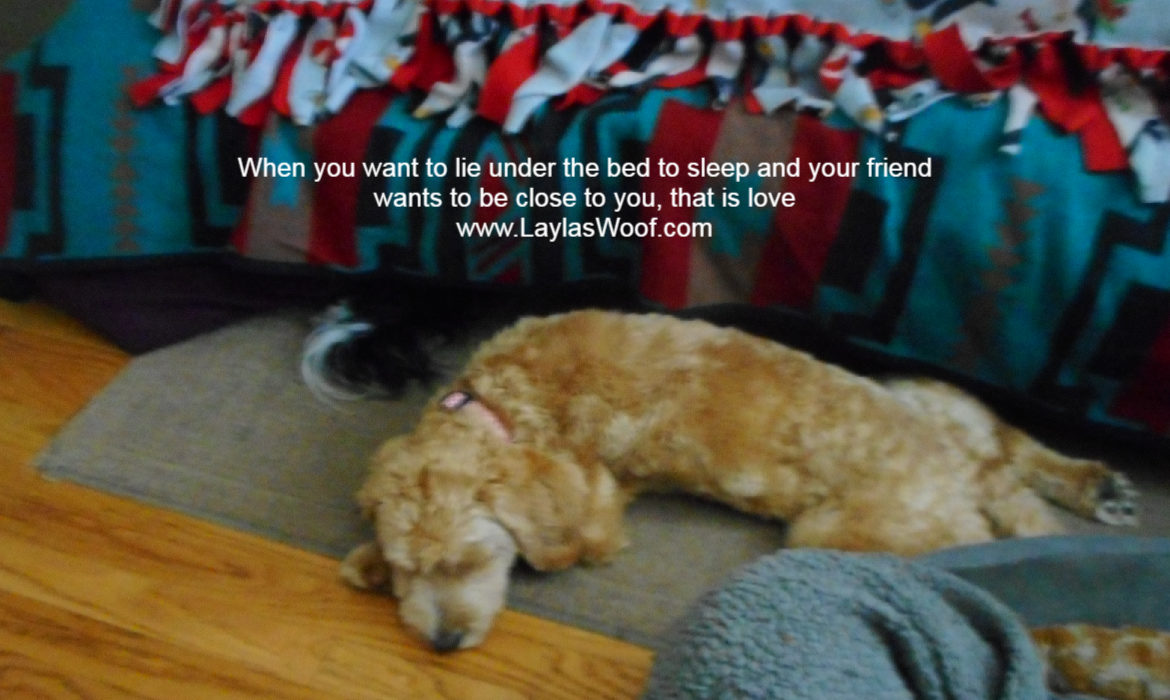 Layla is aging and I am noticing it more and more lately, she does not want to do long walks, I carry her into the park as she is afraid and if a person claps or any other odd sound she tries to run out, and this is worrying me. I now leave her leash on in the park as it is easier to catch her plus sit as far away as possible from others so she will relax. Once relaxed she sleeps LOL.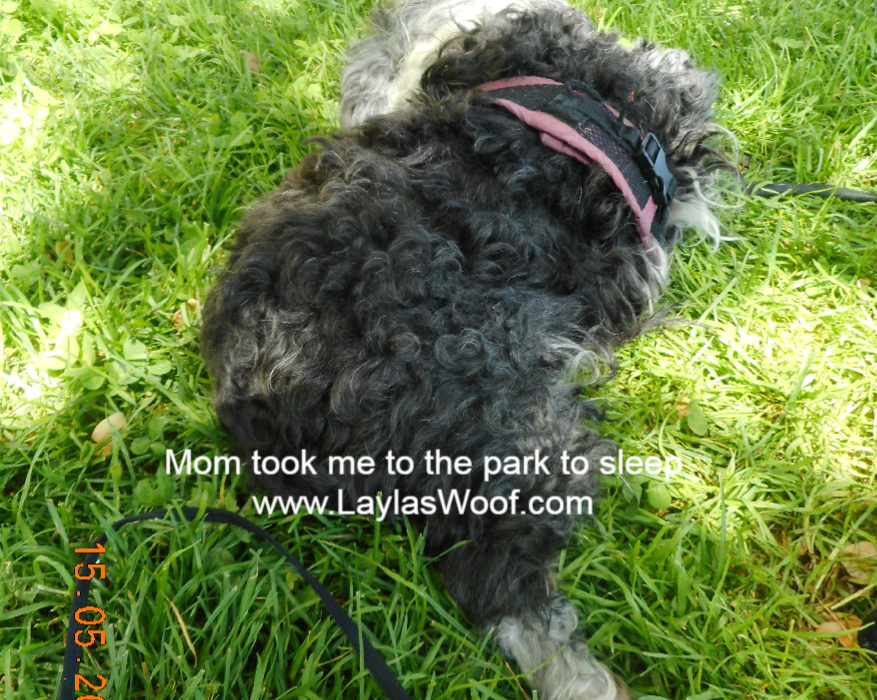 I also am noticing that she is not eating as much as she did in the past, treats yes, her food no so am trying to figure out what to add to her food to make it more appetizing. She loves her gizzards but needs more than that. 
That is what I am working on at the moment and if anyone has any suggestions am open to them.

With the sun shining today I did take her to the park, but it was good for both of us to be outside for an hour, I do not stay long as it starts filling up and I am really keeping social distancing as much as possible. Plus Layla will this week be getting her own mask, a friend of mine got her one so will post a photo with her wearing it next week, cannot wait.

Nothing else exciting happening in the Layla Neighborhood. Like everyone, we are going day by day and praying life will get back to normal one of these days.
I am happy that groomers are opening and maybe next week will see if I can get her an appointment which she desperately needs as I have been cutting away matts as much as possible.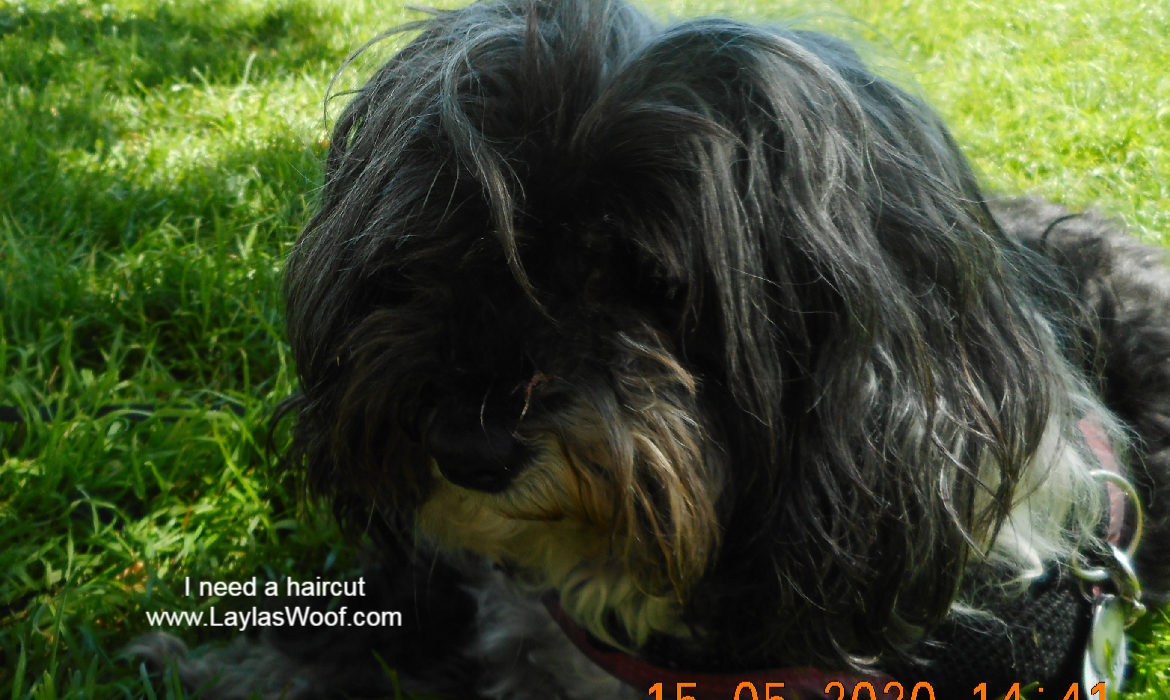 We hope you have a great long weekend,

With a woof and love from Layla