The weekend has arrived, phew I need it. Layla is full of piss and vinegar as always and I am exhausted.
Living with Layla is never boring, she is a funny little girl that keeps me amused all the time plus for her age she is so full of energy it is exhausting so I decided to share with you this week her quirks, some are new with age.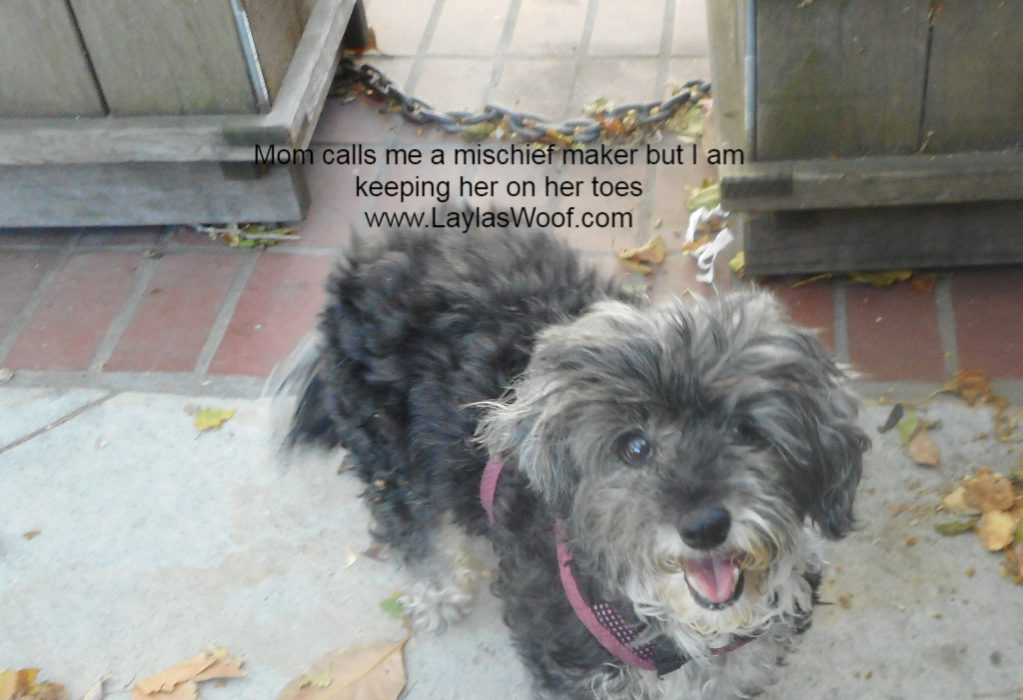 She loves to walk, once outside we could walk the whole of San Francisco if she had her own way, and we are talking about 4 walks a day, I on the other hand drinks cold coffee in the morning because of her, cold dinners as she times her wanting to walk when I sit down to eat, and her newest quirk now is barking.
She wakes up in the morning and if I do not get ready as she is awake she stands and barks at me ordering me to get moving, and if I take my time she lets me know. We are talking about 7 in the morning and I rush as I do not want her to wake up the neighbors so by the time I get home my coffee has become cold brew.
In the evenings she watches me make dinner, as soon as it's nearly ready barky starts wanting to go out and bang goes my warm dinner as I take her out to keep her quiet.
Now before you all jump to any conclusions, Layla goes out 4 times a day if not more as I take her shopping with me, so she has ample time to do her business, sniff every leaf on the ground, wag her tail at every dog we pass plus so much more. She is the Boss of the house and I am the slave.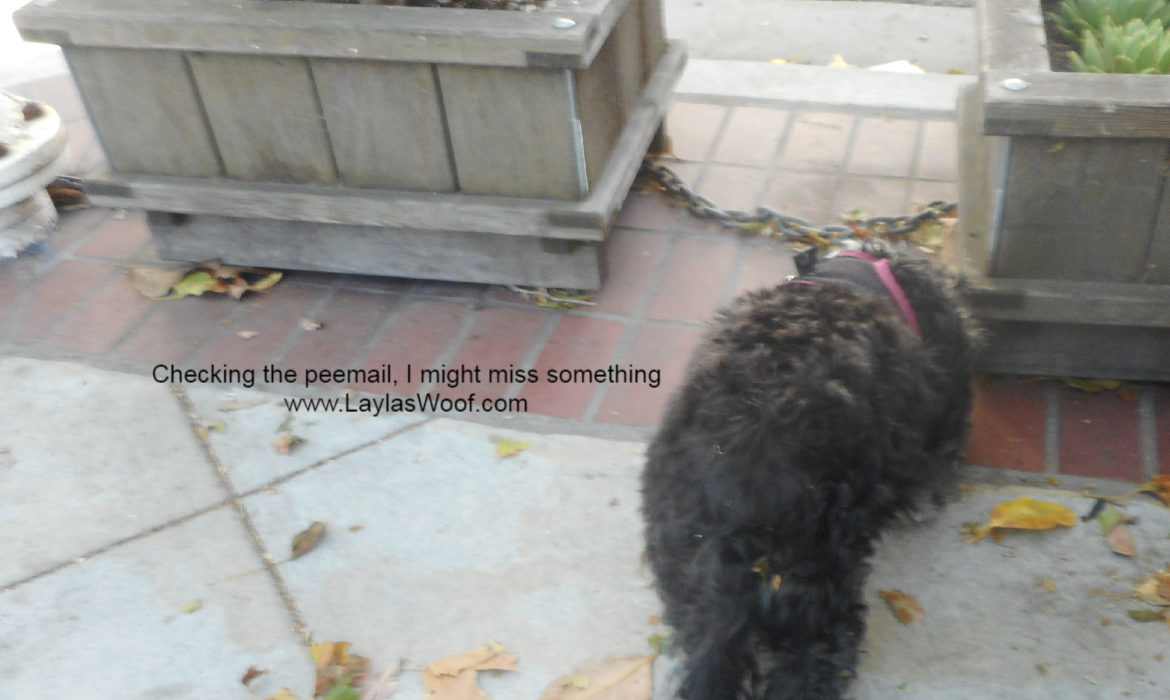 My final laugh over her goes to what she did this week, late afternoon. I live in a building with lots of dogs, it is a secured building so no one can get in or out with unlocking gates. I went to the garbage room to throw out the garbage that is one place I will not take her as I never know what is on the ground there. I came back inside, started preparing dinner when there was a knock on my door. I was surprised she did not bark but did not make a big deal of it till my neighbor outside tells me Layla is sitting on my door mat next to my door. I opened the door and Madam sashayed in wagging her tail thinking she was so smart. I was angry but just laughed so much over it, she is such Velcro should won't go far without me.
While I am typing this the Boss is now telling me she wants to go under the bed so will I move the covers up for her so she can have her afternoon nap.
Having shared this with you, and I am chuckling at the same time, I can say I would not change any of it for anything in this world. Growing old with a rescued senior dog is quite an adventure and I am so blessed to have her in my life through the good and bad days.
We are family !!!!!
Have a great weekend everyone, be safe and treasure your memories with you pets
With a woof and love from Layla