TGIF !!!!!!!
Good morning all my friends.
Today is an important day, to remind us to keep us pets' safe is there a fire. It is so important with what is happening in the world today with climate change, extreme heat and droughts we need to be prepared.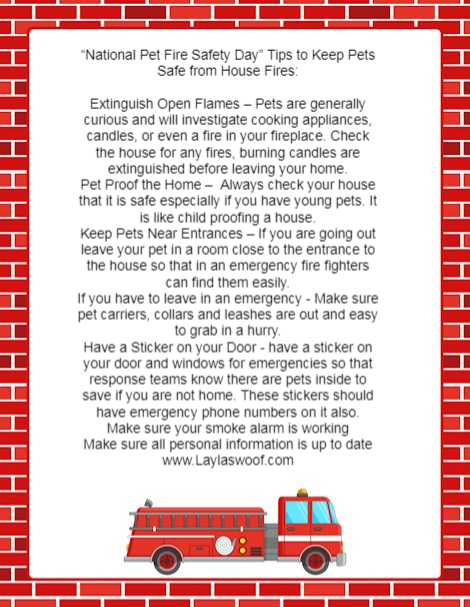 Mom is prepared for every disaster so I am fortunate and safe. We have an emergency bag, my information is up to date and we are organized for anything and hopefully your parents are also. But unfortunately we have to remind everyone as people forget or do not believe in climate change so this is our reminder.
This week, Pierre and Leopold have spent the week with us, their Mom is awesome and we have a disaster plan which includes them so everyone is safe. Mom says three fluffs in the house is fun but I think she is tired and needs a break. They are good boys and fun to have her although Leopold hogs the bed BOL so he does not let me on although Mom makes sure I get space there.  Pierre is bossy and barks at me when I try eat my food so we have a new routine now and that is I sit in my box and eat my food so no one can get to it.
This Saturday Mom is taking me to my first dog event at one of the Pet Stores in San Francisco, our first event since the lock down. We are really excited to see other dogs and people, what a concept, we have forgotten how to be social BOL. I will be going on the tram there which I love going on so it's going to be fun, woof.
What are your plans this weekend? Are you prepared for a disaster?
Have a wonderful weekend and please be safe
With a woof and love from Layla