TGIF!!!  The weekend has arrived, so many of you are complaining about the heat and here in San Francisco it is cool, overcast and gloomy. We need some sun.
I have been researching supplements for Layla to keep her muscles and joints in as best condition as possible with her aging, as she loves to walk but noticed.
That she would sit down in the middle of a walk and although she has the stroller, she needs exercise also. With my research I came across this company
Myos which have a fantastic muscle formula with green lipped mussels and decided to give it a try. What a difference since she is getting it. The plus is it is powder form so easy to put in her food and she does not know she is eating it, LOL.
The supplement she is getting is the Myos Muscle Formula with Green Lipped Mussels: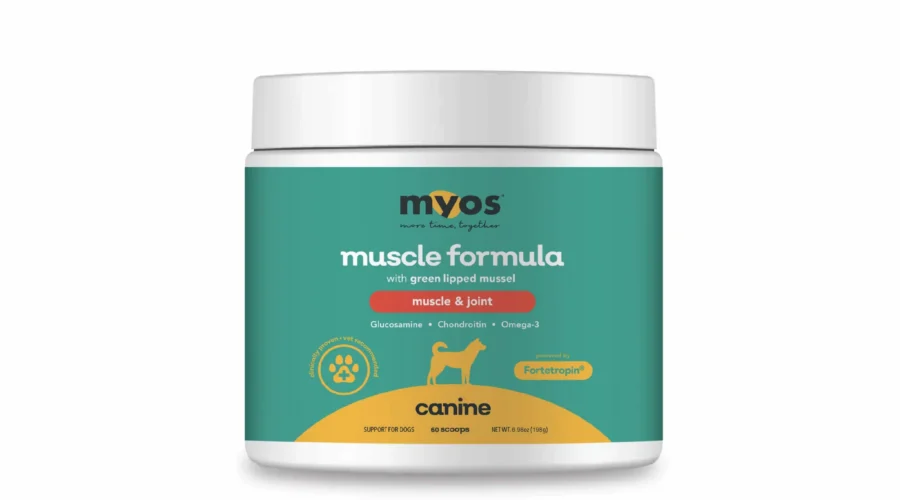 Fortetropin® Plus Green Lipped Mussel Powder
IMPROVED STRENGTH: Fortetropin provides nutrients from a patented process using fertilized egg yolks and is a powerful muscle building supplement perfect for improving leg strength and reducing pain and inflammation in dogs with muscle loss from aging, injury or surgery.
INCREASED MOBILITY: Green Lipped Mussel supports joint health, movement and flexibility, offering natural anti-inflammatory properties that helps rebuild lost cartilage and tendons, reducing associated joint pain.
ALL-NATURAL SENIOR SUPPORT: Containing just 2 natural ingredients, our canine muscle and joint health supplement helps to reduce muscle loss and boost daily movement and activity in older dogs.
We went to the dog park the other day and she was running in the park, something she has not done in months, I was chasing after her as her being blind  I was
afraid she would bump into a big dog or the poles around the park but if she had her own way she would have been going nonstop. I was totally amazed and happy to see her move that way, tail wagging and all happy.  See the video I have put here.
https://youtube.com/shorts/MKLNoQmRtjg?feature=share
As our pups age, we are always looking for a supplement plus good food to keep them comfortable, happy, and healthy and this is one I strongly suggest you look into for your pups as their mobility is so important. I am so pleased I have started adding it to her food as she is one energizer bunny again, keeping me on my toes but I would not change it for anything in this world.
I was sponsored by Myos and thank them so much from the bottom of my heart.
Now we must remind everyone that July is Pet Hydration Awareness Month, We must make sure our pets have enough clean water to drink all the time, if we are out on an adventure we have enough water for them as we do not want out pet to get dehydration because of lack of water.
Stay safe everyone, have a wonderful weekend,
With a woof and love from Layla