Woof woof woof,

We went on an adventure on Saturday and it was pawsome.
The weather was warm and sunny so Mom took me on the tram which is my favorite, and we went to Tulipmania on Pier 39 on the Bay.

What is Tulipmania ?

Pier 39 bursts out in bloom with more than 39,000 blooming tulips and seasonal garden favorites come to life. This festival is open starts Feb 8 and ends the 17th although the flowers stay there till end of March.

It was great being out and about breathing the sea air, Layla wandering around although there were times she was in her back pack as there were so many people. The seals were out sunning and in a nutshell just a perfect couple of Mom and Layla hours, something I miss with the cold weather.

I am sharing a collage of photos as there were so many so chose my favorites and we hope you all enjoy them, plus the video of Layla talking to me before we left. She sees the back pack and starts moaning and chatting till she gets into it, pure happiness and excitement.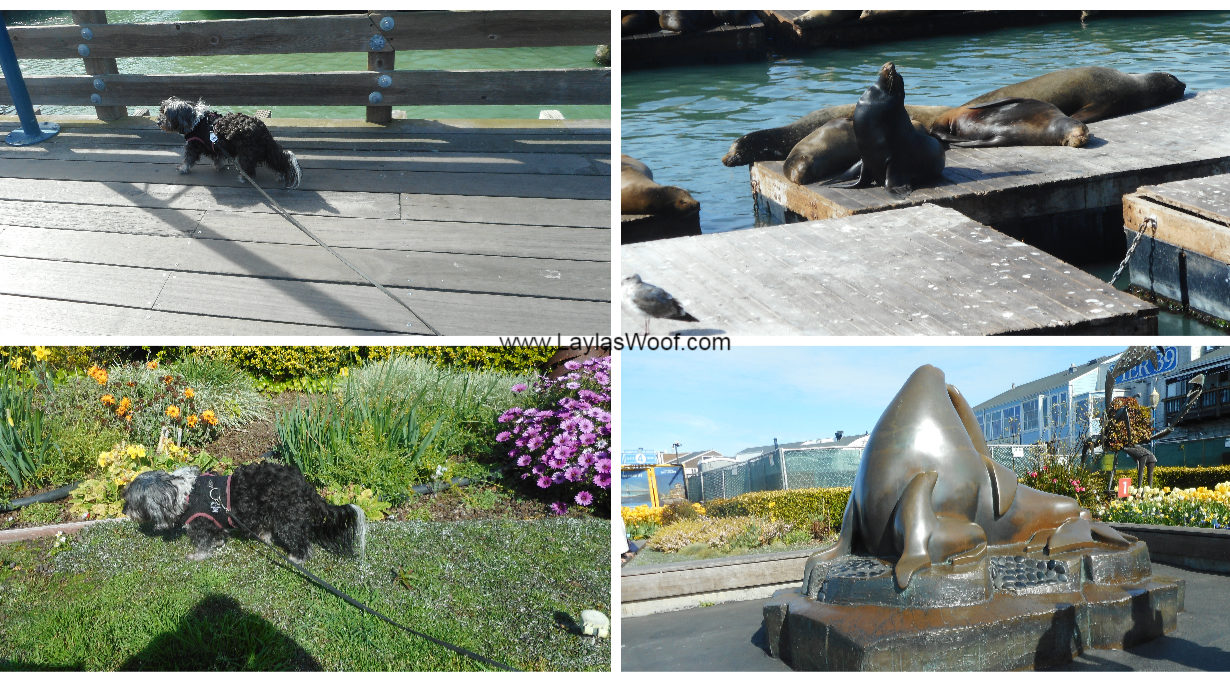 February 20th is Love Your Pet Day and it's special day to show your love for your little furry friends. Whether you're a cat lover, a dog lover or any other pet sharing your home, today's the day to double spoil them and show them how much they mean to your family.
What is the best way to celebrate this day :
01. Give your pet some new treats,  or make them a special meal. 02. Buy them some new toys or a new bed. 03. Give your pet a spa day. 04. If it is your dog take them on a special adventure.  05. See if there is any special event in your area celebrating this day. 06. Invite your friends over with their pets and have a party. 07. Best of all, if you are not a pet owner, why not go to a shelter/rescue organization and adopt a new family member.
So what are you going to do ?

Now I am going back to bed to rest as tomorrow I have a busy day as my friend Gidget is going to be visiting.
Have a wonderful weekend,With a woof and love from Layla