Good Morning Fur friends and Hooman friends,
One week into the New Year and it has not stopped raining since Saturday. I have been singing rain rain go away Layla needs to walk and play but it is not helping.
Layla has never liked the rain and it stems from her having been an outside dog in her past life as I call it so it is a battle to get her out when it rains and if she sees her raincoat she goes and hides in her box and stays there. So the past week I decided to try a new approach with less stress and it seems to be working.
In the mornings I let her sleep for as long as she wants and when she feels she needs to go out we go out, she tells me by getting up and walking towards the door. I am doing that also during the day or evening by letting her tell me and wow what a difference it has made. She is more relaxed, happier to go out and not fighting me with the raincoat. It might not be long walks like we are used to but at least she is going out to potty. I cannot believe that I never thought about this in the past but as I am saying to myself better late than never.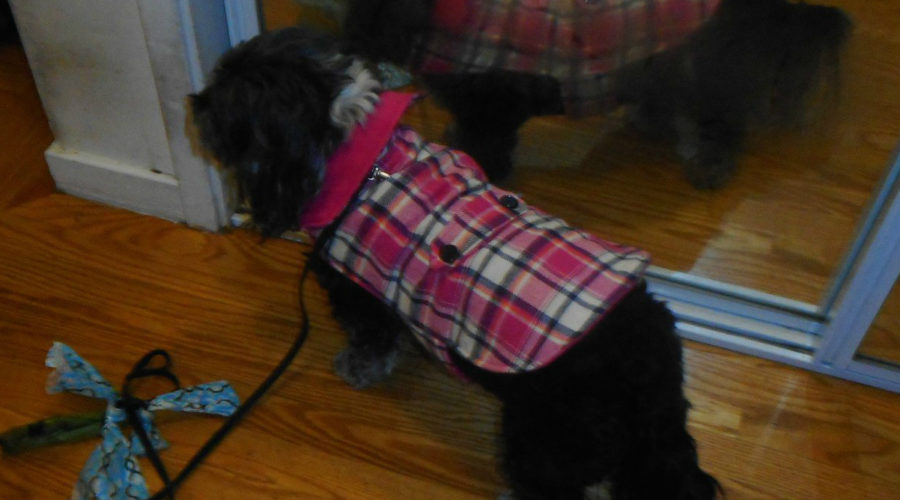 Layla will be 12 this year, like me she is aging and with it comes all the new quirks or triggers and am having to deal with them on a daily basis. She is also losing her sight in her left eye which does not make things easier. She does not like going out in the evenings when it is dark so her last walk is like 6 or 7.
Her new fear is clapping and when we in the dog park if someone claps for their dog she dives under the bench to hide. I am not giving in to her by leaving but the opposite I pick her up and cuddle her to give her a feeling of security. There are days that it works and days that it does not. Treats always work though LOL.
Our lives are changing because of it, I am working through her fears/triggers/quirks on a daily basis and learning at the same time. Thank goodness her appetite or water consumption has not changed which is keeping me more relaxed. I have also found an amazing chew for her, not as hard as bones but it keeps her really busy during the day in this weather. It is a turkey tendon and she loves them. My pet store has a great deal at the moment of buy 3 get one free so have stocked up on them to keep her happy.
She is still doing zoomies when we enter the building, full of puppy energy and as I call her Ms. Piss and Vinegar, that she is. She even plays more with her squeaky toys lately which is awesome as I love watching her jump on the bed and grab one to squeak like crazy.
I have started a new part time job which is taking me out of the house for about 4 to 5 hours each day and thank goodness I do not have to deal with anxiety as she seems to be handling this really well.
So that is what is happening in the Layla Neighborhood at the moment, we are stuck indoors because of the rain, Jazz playing in the background so life is good here for us two old ladies.
How are all of you coping with the cold weather and rain ?
Stay warm and dry and please remember pets are family and need to be kept indoors safely,
Have a great week with a woof from Layla