Good Morning friends,

Today is a very important day so without hesitation we decided that our blog should be up today and not tomorrow as it is Remember Me Thursday.
I have always rescued, and only believe in rescuing and that is why this day is extra special for me.

On this day the world will share and discuss the importance of pet adoption, and shine a light on all orphan pets waiting in shelters and rescues to be adopted . We all come from different countries, religions but one thing we all have in common is the fate of the pets in shelters so we need to be their voice as they do not have one.
Those orphan pets in the shelters need homes, they want a warm bed to sleep in, good food, toys but most of all they want to be loved by humans so every time one is adopted you are saving two lives, the pet and yours.

We can help by spreading the word, changing the minds of people to open their hearts also :

01. Adopt and open your house to an orphan pet
02. Go to Remember Me Thursday Events in your area

PLUS I think the most important of all is to show everyone all over the world that adoption is the only way to go as the adopted/rescued pets deserve a second chance.

We want to say a special thanks to Mike Arms, President and CEO of Helen Woodward Animal Center, for creating this day to draw the attention of the orphaned pets sitting in shelters and by lighting a candle will draw people to their fate of euthanasia.  Thank you Helen Woodward Animal Center for permitting me to share this poem by Mike Arms.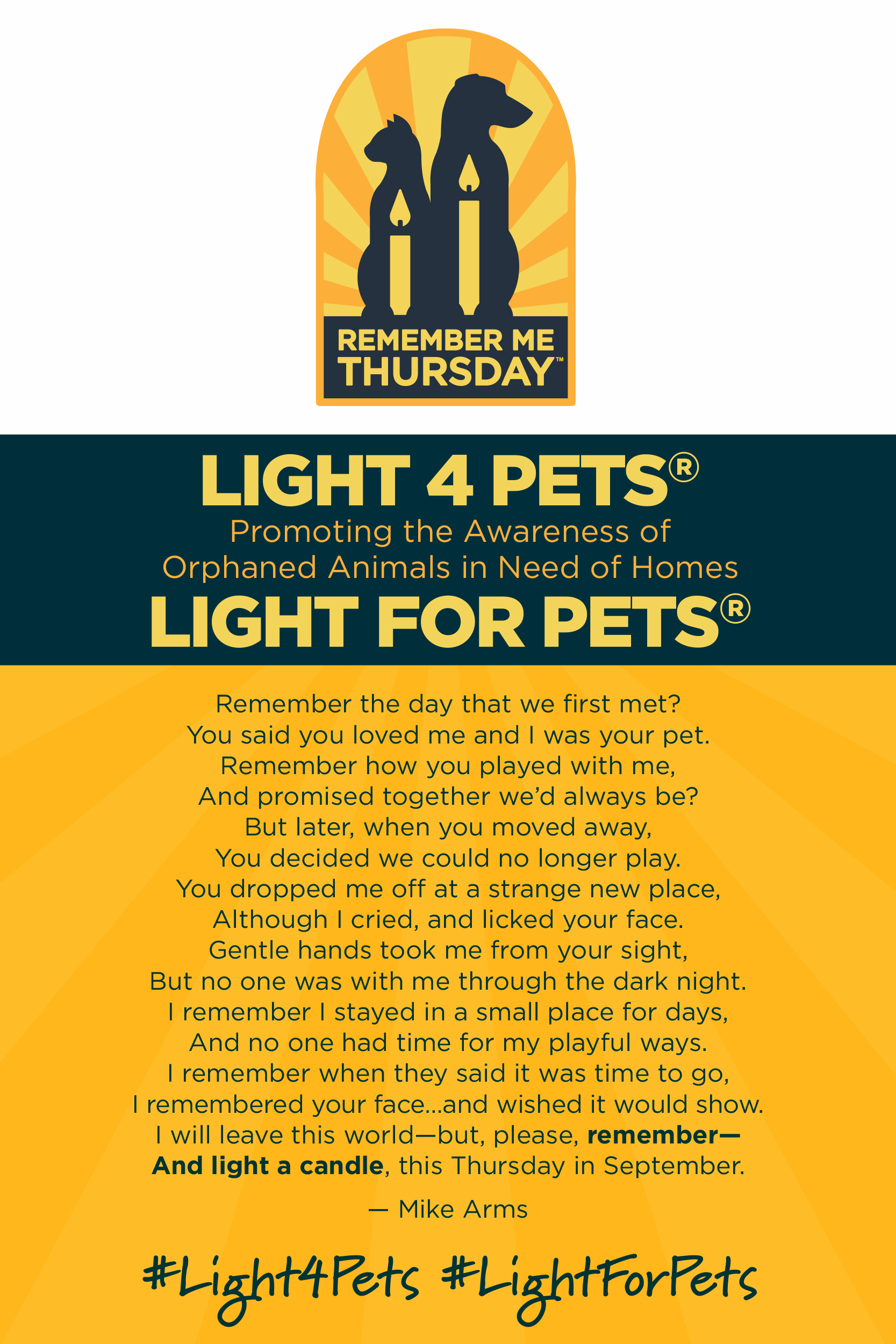 So let's all get together, light a candle and save the shelter pets and give them the good life they deserve,

Thank you with love from
Layla   (my rescue from a shelter)